The Met Office has issued a series of weather warnings as Tayside and Fife prepares to be battered by a weather front associated with Storm Diana.
A "major change" in the UK's weather is expected in the coming days as heavy rain and strong winds move in from the Atlantic.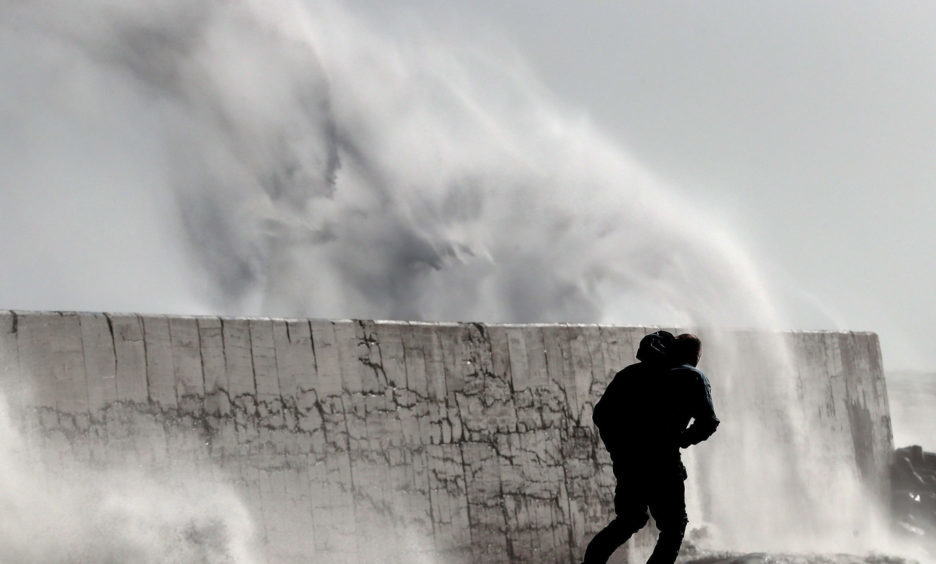 A huge downpour is predicted to batter parts of Scotland from Wednesday afternoon, with parts of Tayside and Fife falling under the warning zone. This could be accompanied by winds of up to 70mph.
On Monday morning the Met Office issued a yellow warning for rain for parts of Tayside effective from noon until 11pm on Wednesday, and another one for wind from noon on Wednesday until 3am on Thursday.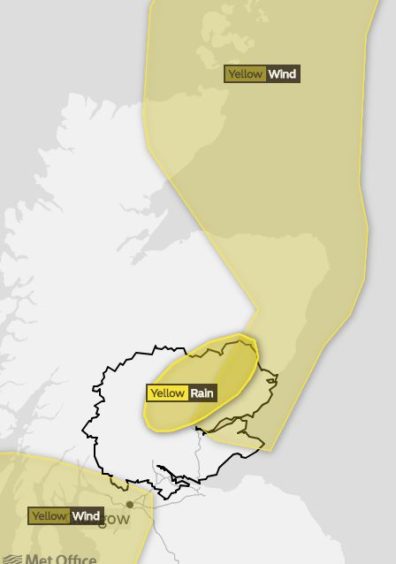 A third wind alert is in place from 9am until 9pm on Wednesday.
Forecasters say that Wednesday's rain could lead to flooded roads, homes and businesses; while the strong winds could lead to widespread travel disruption.
Storm Diana, named by Portugal's IPMA weather service, is currently threatening the Azores.
However Met Office meteorologist Martin Bowles said it is only a "named storm" in Portugal – adding that the wild weather due in Scotland is not expected to be as severe as it is further south in the continent.
He added: "Storm Diana has been named by Portugal's IPMA as a result of impacts on the Azores. We wouldn't have named it if it was just on the basis of what was happening in the UK.
"Low pressure associated with it does move up the Irish coast and Scotland on Wednesday. It is basically a wet and windy spell.
Storm Diana to batter Tayside and Fife as Met Office issue weather warnings
"A yellow wind warning is in place on Wednesday until 3am on Thursday. Within the warning area expect gusts of 60mph.
"A few exposed places by the coast and on some hills will see gusts of 70mph, enough to cause a chance that the odd power line might go down, and there will also be waves and rough seas along the coast.
"The worst place is on the west coast. The extensive warning doesn't quite include the whole of Fife, but it is for part of Fife and big swathes of the east coast right up to Dundee."
The Met Office statement on the warnings added: "Rain will become persistent and heavy at times across parts of north-eastern Scotland on Wednesday afternoon and evening.
"Accumulations of up to 50mm (2in) are likely on high ground. This will come on top of rainfall on Tuesday, and melting snow."
Storm Diana is expected to move away during Wednesday evening.
Dan Harris, deputy chief meteorologist at the Met Office, said: "It now looks very likely that we will see a major change in the UK's weather early in the week ahead."