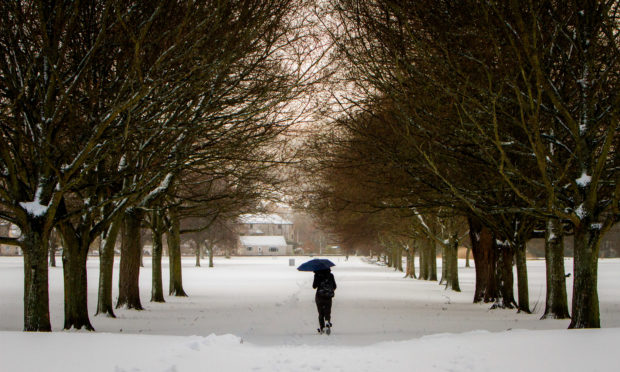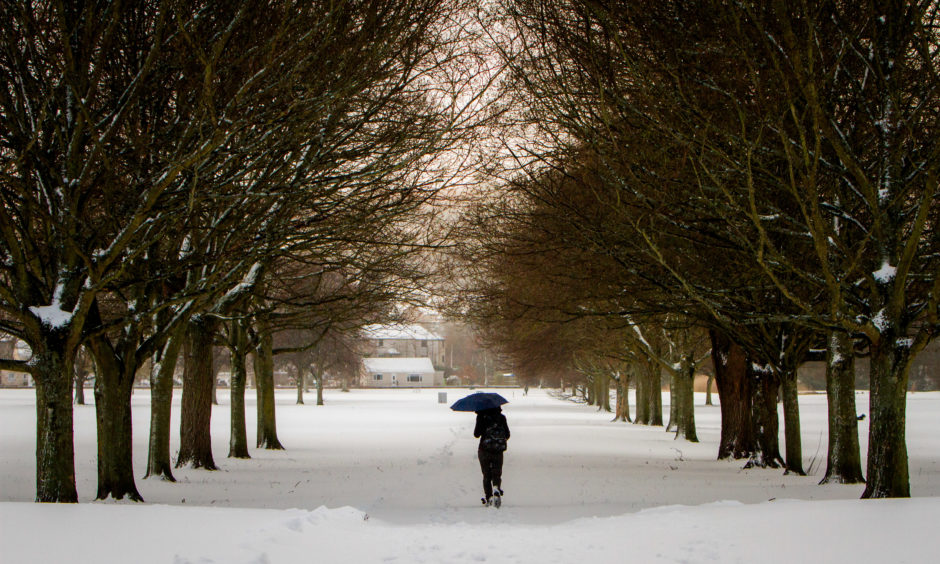 Forecasters have not ruled out a big freeze in late January after the phenomenon which caused the Beast from the East in 2018 returned to the earth's atmosphere.
The Met Office say that late January could bring colder-than-normal conditions due to the return of sudden stratospheric warming (SSW), which caused the extreme weather across the UK in 2018.
SSW – which is described as a "swift jump in temperatures" in the stratosphere – caused freezing conditions to move into the country from Eastern Europe and Russia during the Beast from the East from late February into early March 2018.
Tayside and Fife was hit by several feet of snow during the event, with the conditions causing widespread across the region.
Met Office meteorologist Greg Dewhurst said SSW could result in the UK's weather turning "more bleak" and lead to an increased likelihood that "colder weather will develop over the UK".
When SSW occurs in the stratosphere, it is more often than not followed by a cold spell.
However there is no certainty that it will bring with it the widespread snowfall which accompanied the Beast from the East last year.
Mr Dewhurst  said: "It is just a possibility at the moment. There are no guarantees it will happen. There is an increased danger it could turn cold and bring an increased risk of snow."
It could be several more weeks before the Met Office knows how SSW will affect the UK.
On the Met Office news team's official blog, the organisation's deputy chief meteorologist Jason Kelly went into more depth on the likelihood of another Beast from the East.
He wrote: "It is true that a sudden stratospheric warming has happened. The warming started around December 22 2018 and the winds at around 30km above the North Pole have now reversed from westerly to easterly.
"At ground level we know that sudden stratospheric warmings tend to weaken the UK's prevailing mild westerly winds, increasing the chances of us seeing colder weather a couple of weeks after a sudden stratospheric warming.
"However, it's important to note that not all sudden stratospheric warmings lead to colder-than-normal conditions over the UK and there are other global weather factors that result in blocked weather patterns and possible colder weather for us.
"These include El Niño and the Madden-Julian Oscillation that were well signalled in our three-month outlook as early as the end of November."
He added: "Certainly, for the first ten days of January there is no strong signal for a cold easterly flow that was associated with the Beast from the East last winter, and it's too early to provide detailed forecasts for what the weather will be like for the remainder of January.
"Our current six-30 day forecast points to the likelihood of more mobile conditions before the arrival of anything that might potentially be colder.
"Towards the end of January, however, there is an increased likelihood of a change to much colder weather generally, bringing an enhanced risk of frost, fog and snow.
"This cold spell is by no means certain though."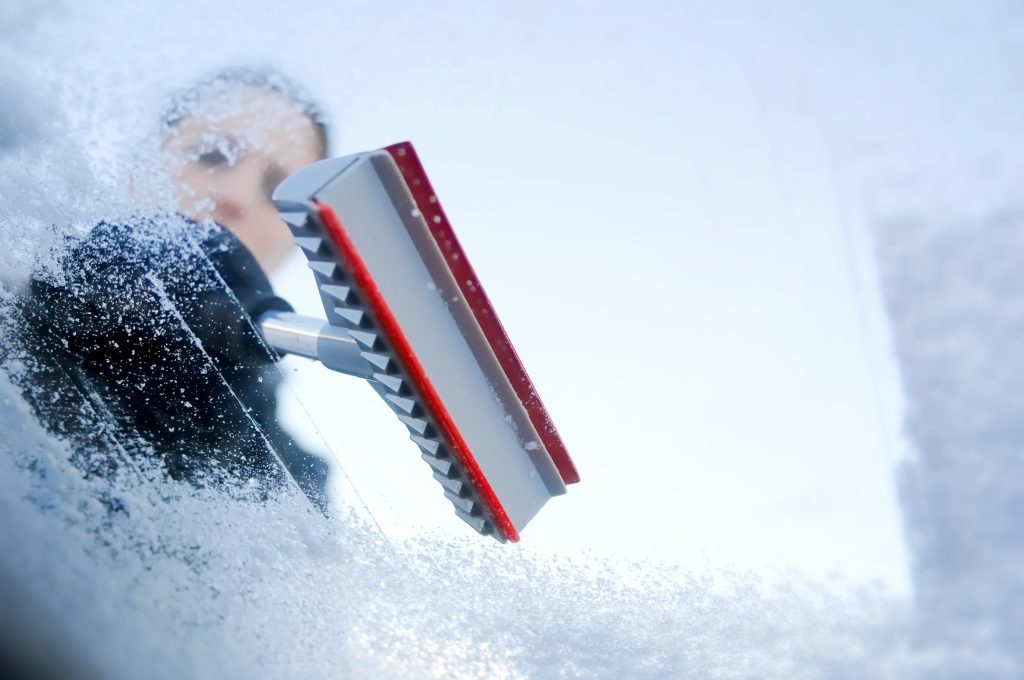 It comes as locals across Tayside and Fife were told to brace for a cold weekend as the mercury plummets across the area.
Though no snow is forecast, lower than average temperatures are expected to endure across Saturday and Sunday.
Some parts of the UK will see frosty conditions overnight from Friday into Saturday with some freezing fog developing by morning.
The coldest night of the winter so far was the -10.5C experienced from Wednesday into Thursday in Braemar, Aberdeenshire. Neighbouring Aboyne plummeted to -8.1C from Thursday into Friday.
Across Tayside and Fife, temperatures could drop to -4C into Saturday morning, -2C into Sunday morning and -5C into Monday morning.
Met Office meteorologist Greg Dewhurst said: "We're going to continue with the same sort of temperatures this weekend. Saturday is going to be a fairly cloudy day with some brighter, sunny spells at times. But it's another fairly cold day and on Sunday.
"On Sunday we're looking at high pressure staying in charge of but hopefully there will be a bit more in the way of sunshine. Temperatures are a little bit below average.
"It is going to turn wetter and windier from Monday to Tuesday. An area of low pressure is going to bring some gales and outbreaks of rain itself. It should then slowly improve as we go through the day on Tuesday."