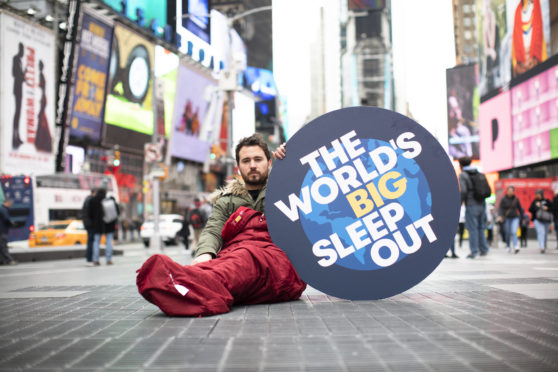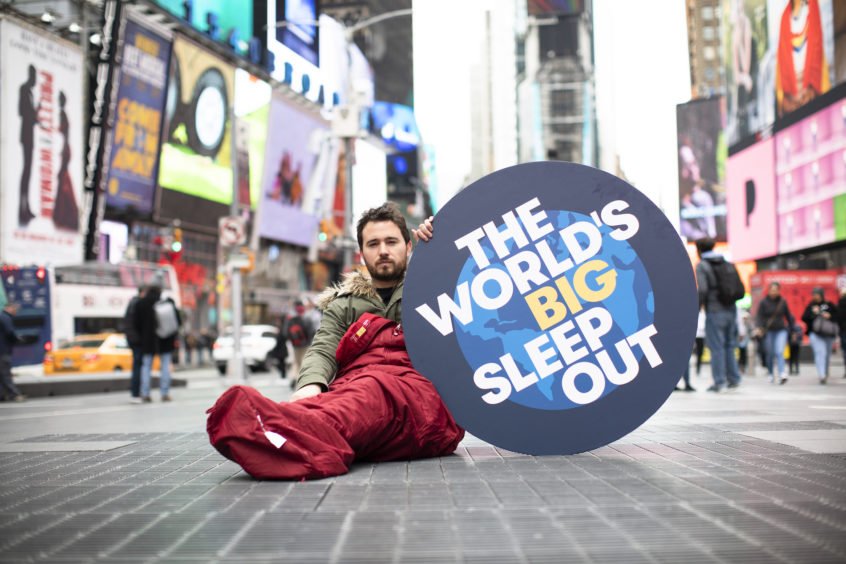 Tens of thousands of people are expected to take part in a global event later this year to raise awareness and funds to help the world's homeless.
Dame Helen Mirren and Hollywood star Will Smith will read bedtime stories as part of The World's Big Sleep Out, which aims to see around 50,000 people spend the night outside in their respective cities on December 7.
The event will follow on from the charity Social Bite's Sleep in the Park 2018, which saw around 12,000 people take part across Dundee, Edinburgh, Glasgow and Aberdeen.
Cities already confirmed for the The World's Big Sleep Out include London, New York, Edinburgh, Chicago, New Delhi, Newcastle, Dublin, Belfast, Madrid, Barcelona, Brussels, Cardiff and Santiago.
However, it is not yet known whether Dundee, Perth or any other location in Courier Country will be holding their own event.
The City of Discovery played a major role at last year's Sleep in the Park, with thousands of hardy souls braving freezing conditions to camp out under the open sky at Slessor Gardens.
The evening featured musical performances by Kyle Falconer, KT Tunstall and Amy Mcdonald, and along with events held in the three other Scottish cities, raised almost £8 million for good causes.
It is hoped the The World's Big Sleep Out this year will raise more than £38.4 million, which will then be distributed to a range of homelessness and refugee focused charities around the world.
Smith will read a bedtime story in New York's Times Square, while Dame Helen will do the same in Trafalgar Square, London.
Social Bite co-founder Josh Littlejohn is working in partnership with the Malala Fund, Unicef USA and the Institute for Global Homelessness to organise the initiative.
He said: "For one night, in backyards, hometowns and iconic locations across the globe, we will sleep out in unison to create the world's largest display of solidarity with those experiencing homelessness and displacement.
"I would like to encourage people from all walks of life to join the movement, sleep out and raise funds to support those that have no other choice.
"This is a call to city governments, business leaders, students, school children, religious groups and people from all over the world."
Social Bite started as a sandwich shop in Edinburgh in August 2012 but now has five locations across Scotland. A quarter of its staff are homeless and the charity has received visits from Hollywood stars Leonardo DiCaprio and George Clooney.