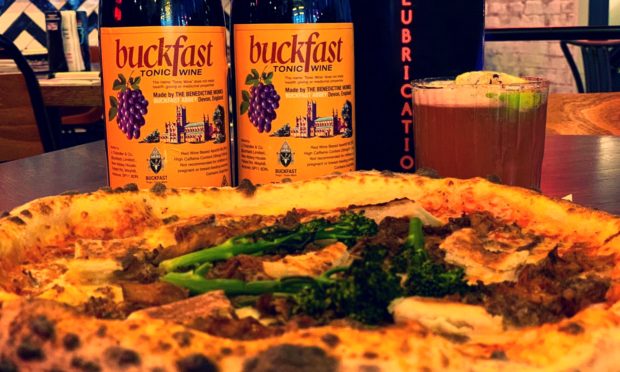 A Buckfast-flavoured pizza has been specially crafted by a Glasgow restaurant.
Pizza Punks has crafted a special recipe in honour of the tonic wine.
However, if you want to pick up a slice, you'll only have one chance.
The 12in pizza will only be available on Saturday, May 11 -World Buckfast Day itself.
It will be topped with beef brisket "infused" with Buckfast, along with San Marzano tomato, haggis and tender stem broccoli.
In Pizza Punk's Glasgow restaurant, other toppings available include tattie scones and Irn Bru-infused pulled pork.
Variants of the Buckfast pizza will also be available at the company's Belfast and Newcastle outlets.
A Pizza Punks spokesman said: "The pizza is not the restaurant's first conceptualisation using the renowned tonic, with the dish joining long-term customer favourite cocktail By Monks For Punks on the menu; a blend of spiced rum, pineapple and lime juices, and Buckfast."
The pizza will be available in store on by delivery or collection for £10.