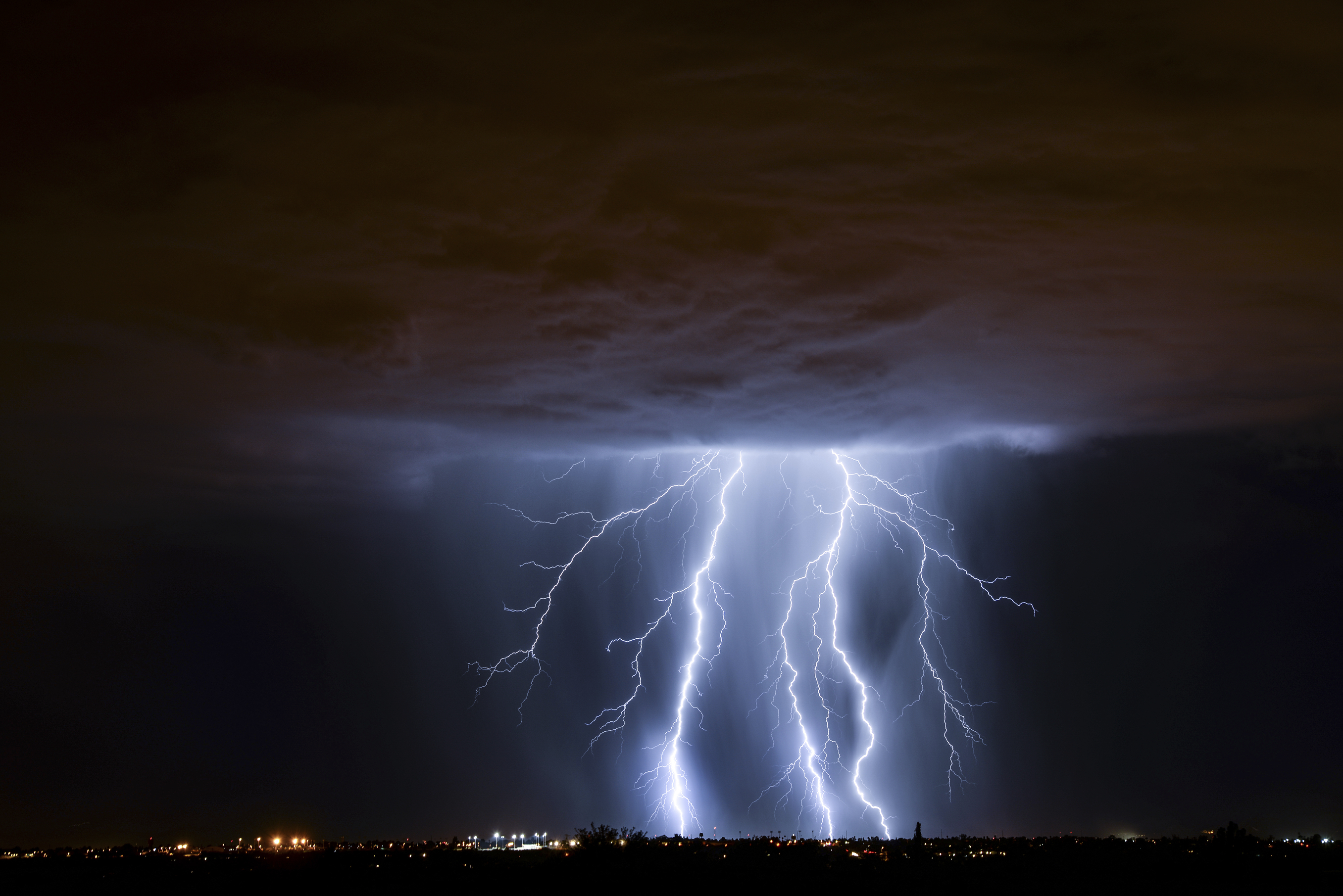 A warning of thunder, lightning and heavy rainfall has been issued for the whole of Tayside and Fife.
The Met Office says "heavy thundery rainfall" – which could cause "extensive" flooding – will batter the region on Monday.
The forecaster has issued a yellow weather warning for thunderstorms which will be in effect from 9pm on Sunday until midnight on Monday.
The Met Office claims that areas covered by the alert could be hit by "fast-flowing, deep" floodwater that could cause a "danger to life".
The adverse weather, which may also include hail, is expected to cause travel issues on the roads and across the rail network.
Power cuts are also likely.
The Met Office statement reads: "Heavy thundery rainfall, especially on Monday, may lead to flooding, serious travel disruption and danger to life.
"There is a small chance that fast flowing or deep floodwater could suddenly occur, bringing a danger to life and extensive flooding of homes and businesses.
"There is a slight chance of damage to buildings/structures from lightning strikes, hail, or strong winds.
"If flooding occurs, road closures are likely, with long delays and cancellations to bus and rail services are possible.
"There is small chance that spray, sudden flooding, standing water and/or hail will result in rapidly changing, dangerous driving conditions.
"There is a slight chance power and other essential services, such as gas, water or mobile phone service will be lost. There is a small chance communities may be cut off."