Dundee students' art work is included in an exhibition which opened at the Scottish Parliament on September 3 to commemorate the centenary of the end of the First World War. Michael Alexander reports.
While memories are being cast back to the 80th anniversary of the outbreak of the Second World War this week, the work of Dundee artists involved in commemorating 100 years since the end of the First World War last year is featured in a new exhibition at the Scottish Parliament.
WW100 Scotland, the Scottish Government's national commemorative program for the centenary of the First World War, is culminating with a unique new interactive art installation which launched at Holyrood on Tuesday September 3 and runs until September 20.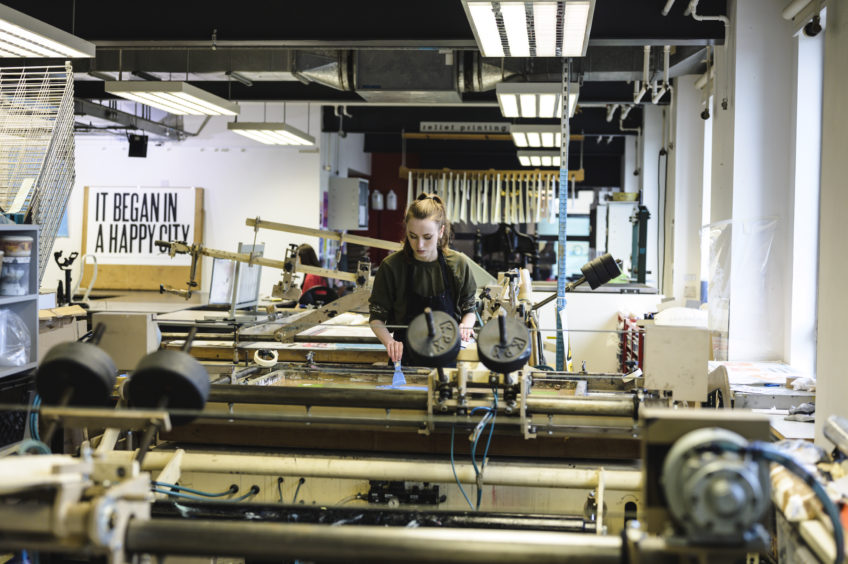 The free exhibition, entitled 'What Do We Learn From All Th1s?' tells 100 stories from across Scotland through the work of 100 young artists.
The works featured in the installation were created at five traditional printmaking studios across Scotland, including the print studio at Dundee Contemporary Arts, where students from Duncan of Jordanstone College of Art and Design, Abertay University and Dundee and Angus College created 20 prints based on their interpretations of First World War stories from the Tayside region.
Facilitated by the Scottish Print Network and combining traditional printmaking with innovative technologies, the matrices used to develop each of the artists' unique prints have been mounted on wooden plinths arranged in a map of Scotland, with augmented reality technology allowing visitors to explore each of the stories in detail with an iPad.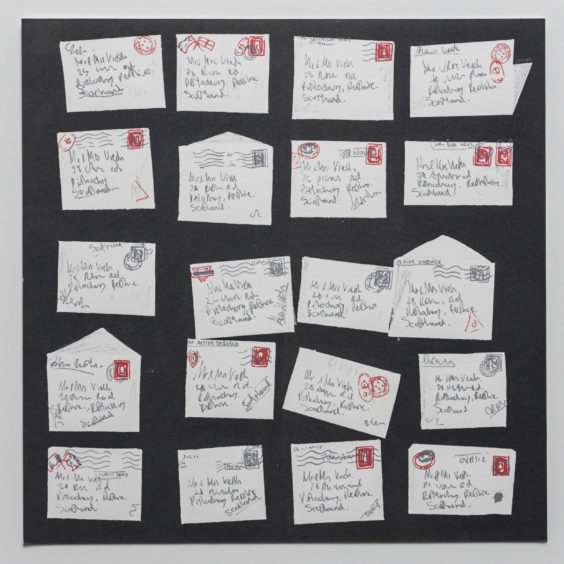 Amongst them is a piece by Arianna Vettraino, a third year Illustration student studying at Duncan of Jordanstone College of Art and Design.
She was inspired by the tragic story of Pitlochry-born John Alex Veitch, who died just six months after his conscription.
During his military service, Mr Veitch wrote to his mother, father and two sisters back home in Pitlochry.
In one of the more than 200 letters held by Perth and Kinross archives, a bullet hole can be seen on one of the letters, as well as on an old cigarette case. The archive also contains his final letter and the telegram informing the Veitch family of his death.
Arianna said: "What touched me most about John Veitch's story was his relationship with his family, sending over 200 letters to them in a relatively short period of time.
"I decided to focus on the letters as imagery for my prints because I felt they were a moving act of love between Veitch and his family – in a time of such overwhelming tragedy and conflict."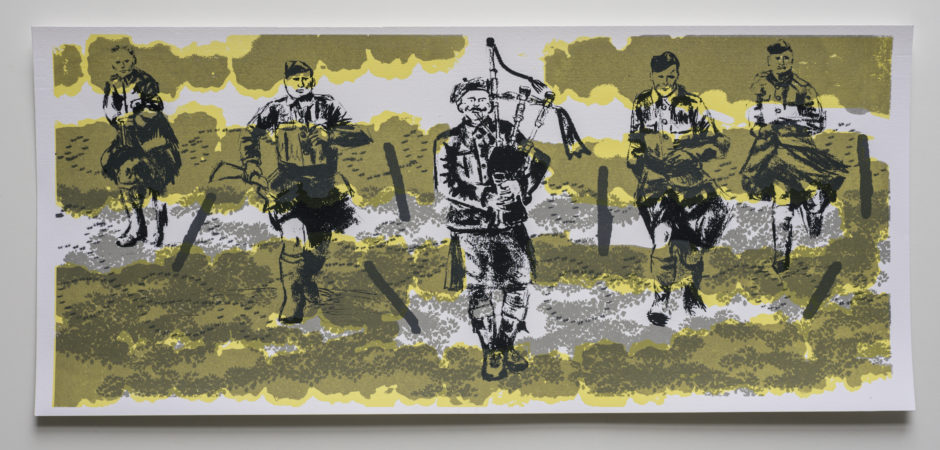 Niamh Shaw is a 3rd year student at Duncan of Jordanstone College of Art and Design.
Her contribution is based on the story of Piper Daniel Laidlaw, 7th King's Own Scottish Borderers, who received a Victoria Cross for an act of remarkable bravery at the Battle of Loos on September 25 1915.
She said: "He bravely rallied the troops by playing the bagpipes, leading the charge across "No man's Land" towards the enemy lines, through poisonous gas at the Battle of Loos.
"When creating my print, I tried to capture the grimaces and determination in the soldier's faces, charging towards the enemy lines, which I had seen in old photographs.
"I also wanted to keep the colours mostly monochrome to link back to the old photographs and show the bleakness of the Western Front.
"In contrast, I added a block of acidic yellow to represent the poisonous chlorine gas the soldiers had to battle through. Daniel Laidlaw stands out, leading the charge, as he seems to clear the way for the troops to follow."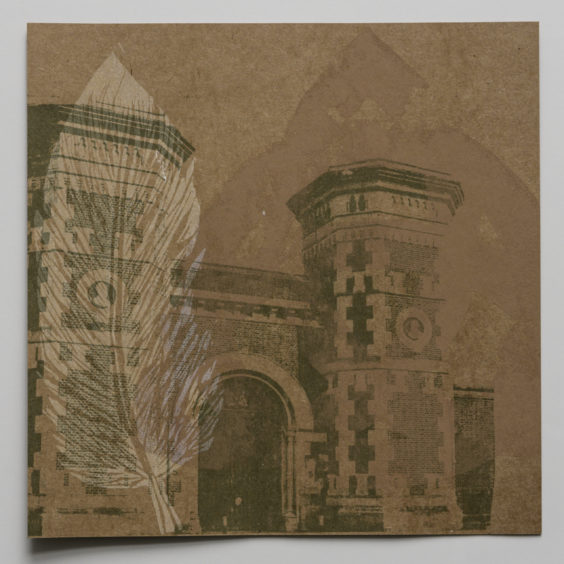 Kalinn O Hare, 19, of Dundee and Angus College, was inspired by the 16,000 Conscientious Objectors in Britain – particularly Dundee man John McTaggart who was a long term member of the Independent Labour Party as well as other political groups.
He and other delegates at the Socialist International Congress in Basle in 1912 swore to make every effort to prevent war breaking out in Europe.
In September 1915 John's brother Charlie fought and survived the Battle of Loos relatively unscathed and came through an attack on German trenches at La Basee in June 1916.
He was sent back to Britain after the battle of Beaumont-Hammel in September 1916 just as John was making his first appearance before a local military tribunal – later being incarcerated for two years in Wormwood Scrubs.
"I chose to do my print the way I have because the story is about two brothers so I looked up the Scottish brothers symbol and added that as part of the background to break up the space," said Kalinn.
"I decided on using the white feather as people were forced to receive a white cockerel feather if they did not join the army.
"Interestingly, the reason white feathers were handed out is that a cockerel with white tail feathers was understood to not be a prize winning pure bred and hence not a real fighter."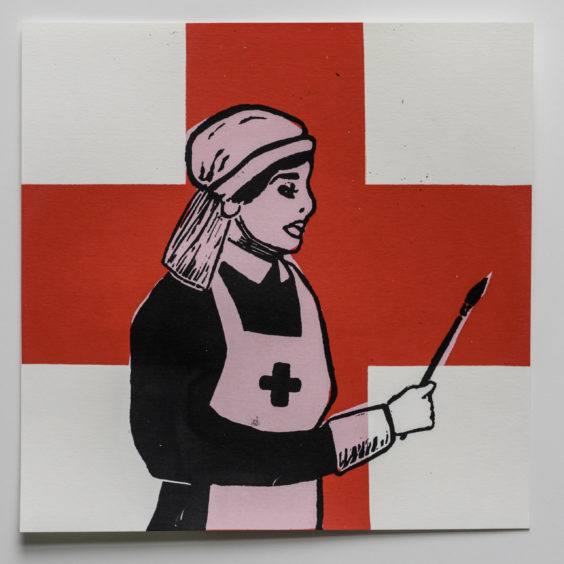 Rachel Storrier, also of Dundee and Angus College, pursued her love of history and Scottish communities through the story of Florence Mellor from Kirkcaldy.
Florence worked as a volunteer nurse treating wounded troops at Edenfield Auxiliary Hospital, Cupar, and then shell-shocked Officers at Craiglockhart War Hospital near Edinburgh.
During this time, nurse Mellor collected sketches, jokes and poetry penned by the soldiers she cared for.
It was believed the patients would get better if they were engaged in 'meaningful' and structured activities such as handiwork and other creative tasks.
The importance of humour and laughter had long been recognised as a powerful way of counteracting, or masking, the disturbing anxieties and chaos of war – both behind the lines and on the home front.
Rachel said: "I drew out an image of Nurse Mellor on lino holding a paint brush and printed her in black ink. I was trying to achieve a war poster look and wanted to keep a limited colour palette.
"I wanted the Red Cross to be a big feature in the print so I screen printed a cross on to an off-white paper and then I screen printed a white background for Nurse Mellor so she wouldn't have a red face and apron and then used my lino print to make a screen and screen printed the outline of Nurse Mellor on the top of the cross."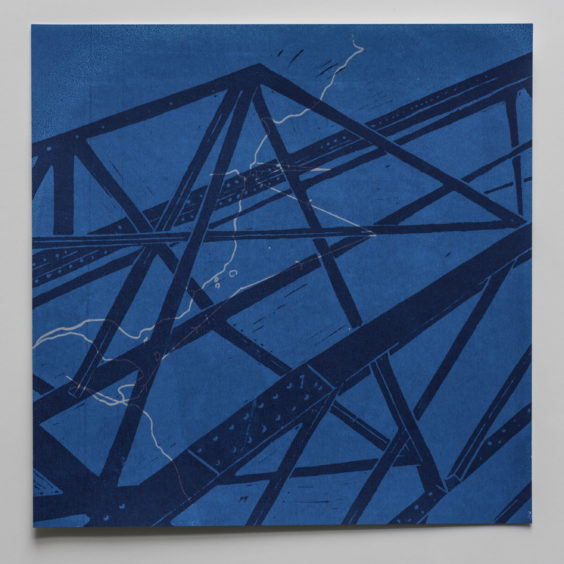 Meanwhile, Dundee and Angus College contemporary art practice student Violet Fraser was inspired by the seaplane tender HMS Hermes arriving in September 1913 to evaluate the Tay's suitability as a naval aviation base.
The trials, which included Lieutenant Arthur Gaskell flying from Broughty Ferry to the Tay Bridge at an astonishing 56 mph, were a success and Royal Naval Air Station Dundee opened at Stannergate on February 9 1914.
Major Robert Gordon of the Royal Marines flew in the first 'hydro-aeroplane' that same afternoon and the first landplane landed a few days later on a hastily cleared runway next to Broughty Ferry Road.
Another famous airman to fly from Dundee was Major Christopher Draper who would often relieve the boredom of long convoy patrols by flying through arches of the Tay Bridge.
Draper, whose bridge escapades earned him the nickname 'The Mad Major' would also become a spy for the British intelligence services.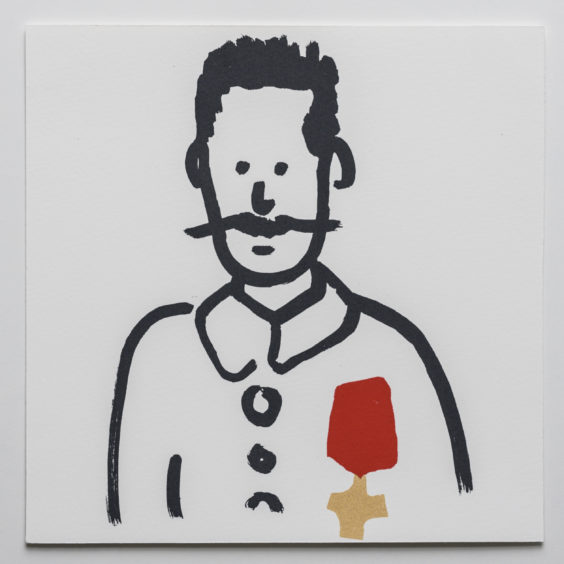 "I chose to use the flight map marking the route as a basis for my print, copying it by hand and then screen printing it onto a blue background," said Violet.
"I wanted to represent both the sky, and the sea over which much of the coastal flight path would have taken a pilot.
"I originally planned to include and image of the plane itself flying under the distinctive Tay Bridge, but decided on a less representational image to communicate the story to the viewer.
"I took a close up of the Tay bridge under which the "Mad Major" flew, lino cut an image of the ironwork detail, then exposed this onto a screen to screen print it.
"I enjoy lino cutting and combining different methods of printing to attain a finished print that implies a connection to the Tay Bridge, the North Sea, and the pilots who were involved in the war, without being overly pictorial."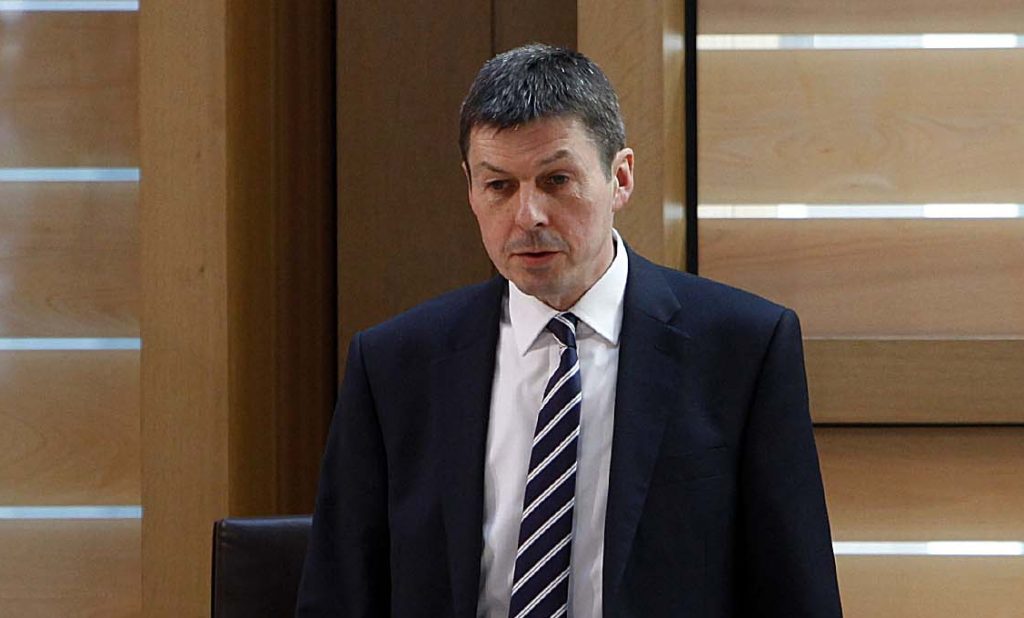 Rt. Hon. Ken Macintosh MSP, Presiding Officer of the Scottish Parliament said: "One hundred years on from the First World War, the scale of the devastation and loss of life resulting from this horrific conflict continues to move people and in this case, to touch and inspire a new generation of young artists.
"Here at the Scottish Parliament, we have been proud to support the centenary of events commemorating WW1 and we are pleased to be able to host this powerful and striking exhibition.
"It is worth remembering that so many of the Scots who lost their lives a century ago were the same age as the artists contributing to a wonderful installation which explores and re-tells their stories.
"I have no doubt that this artwork will make an impact on all who take the time to visit."