New DCT Media publication Platinum "redefines what it means to be a magazine for women over the age of 55". Michael Alexander reports.
What does it mean to be a modern woman over the age of 55 in the year 2019?
The answers are reflected in the pages of brand new DC Thomson Media-published glossy magazine Platinum that hits the shops across the UK on Wednesday September 25.
The new magazine, with a print run of 250,000, aims to "celebrate the busy, diverse lives of inspirational women…with thought provoking features that are as stylish" as they are.
Every month, Platinum will share the health obsession of the 55+ female demographic, tackle the issues they need to know with passion and authority, challenge them to be adventurous and inspire them to live life on "full power".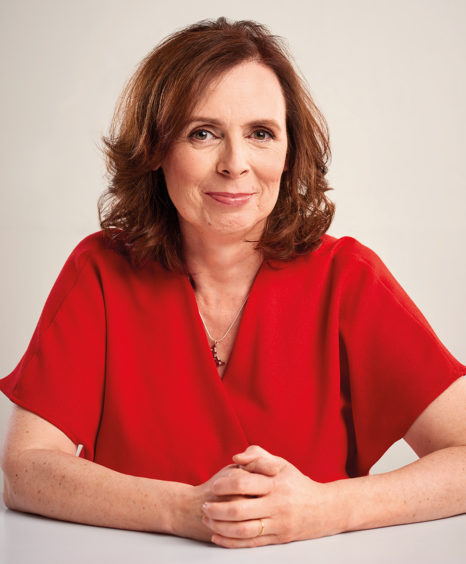 Platinum editor Ali Kirker, 52, said the target readership could be summed up by the advert currently adorning the side of Dundee buses – a woman in her mid-50s, browsing a dating app and posing the question: 'Why shouldn't I swipe right?'
"Twenty or 30 years ago when you were 55 or 60 you were expected to start winding down," Ali told The Courier.
"That's not the case anymore.
"We've met loads of women during launching the magazine. They've become our brand ambassadors and they are having the time of their lives.
"They are travelling, doing lots of long haul holidays to Vietnam, Japan, New Zealand. They are still interested in fashion and beauty, really interested in taking care of themselves, really interested in health and well-being. We want to reflect that in the pages of Platinum – reflect the lives they are living."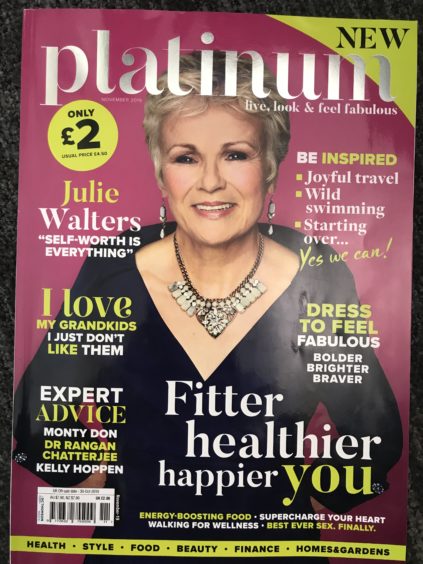 Designed to look stylish and printed on quality, glossy paper, the first edition of Platinum, with a cover price of £2, features actress Julie Walters on the front.
A six-page interview with Julie inside "sums up" what it's like to be a woman in this age group.
"She's still working and she's out there living life to the full," said Ali.
"She's got a great sense of humour.
"She's talking about not being dictated to by fashion rules which is something we actually believe."
In addition, the magazine reflects 55+ women's interest in maintaining health and well-being as well as lots on fashion, beauty and street-style.
A panel of Platinum experts will tackle everything from finance to fashion include Maggie Philbin, Dr Dawn Harper and Monty Don while there's a focus on travel with regular offers.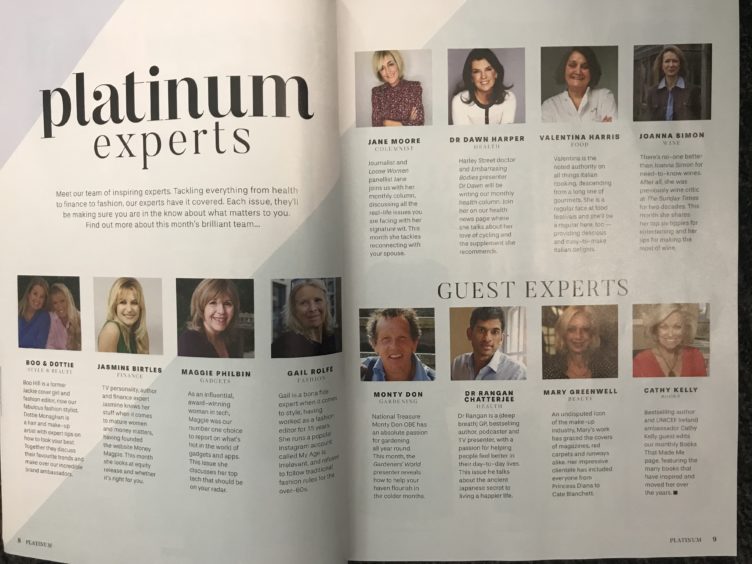 Food and drink will also be a big part of the magazine. Ali wouldn't necessarily say these women are "slaves to the kitchen" – but they do like to entertain and do like to eat healthily. A former Sunday Times wine expert is also featured.
On a personal level, Ali says it's been an "honour" to be at the helm of the biggest women's magazine launch in over a decade.
A journalist since the age of 17, she started off working with Jackie and Blue Jeans teenage magazines at DC Thomson HQ in Dundee before working freelance on lots of different publications then returning to the Sunday Post for many years.
But having returned to her "first love" of magazines, she said the launch is also a vote of confidence in print media at a time when the digital revolution is challenging the newspaper market.
"I don't buy into people saying print is dead or print is dying," said Ali, who described DCT Media as mature magazine specialists.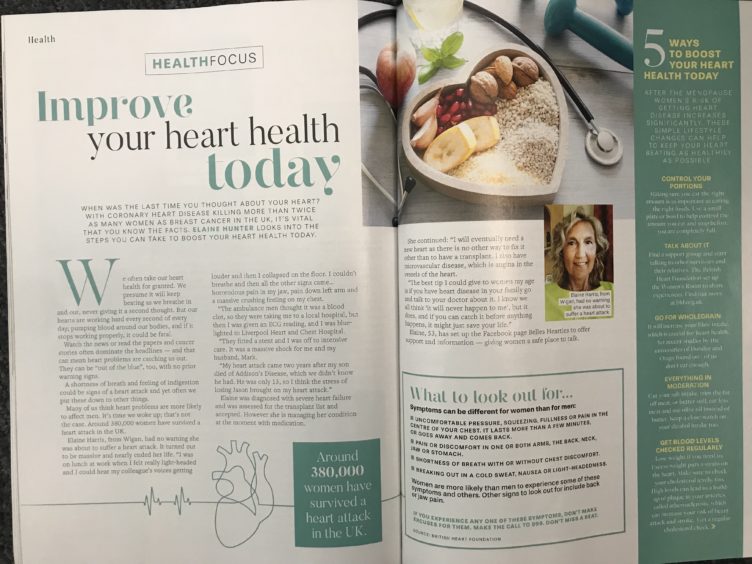 "I think print is changing. We have long believed there is a gap in the market for this magazine.
"We've done a lot of research to back that up and this age group of women especially are very loyal to print.
"Of course they are online, but in quite a functional way – they are booking holidays, they are doing their banking, they are signing up for newsletters, but they love the process of going to a shop, choosing a magazine, going home, pouring themselves a glass of wine and just reading that magazine cover to cover."
The magazine launch follows a recent study commissioned by DC Thomson Media which revealed that women aged 55+ are happier with their age, relationship and confidence than they were in their 20s, with almost two-thirds having better sex, 70% enjoying dates and 40% feeling like their age doesn't define them.
"These women are going into a new phase of life," added Ali.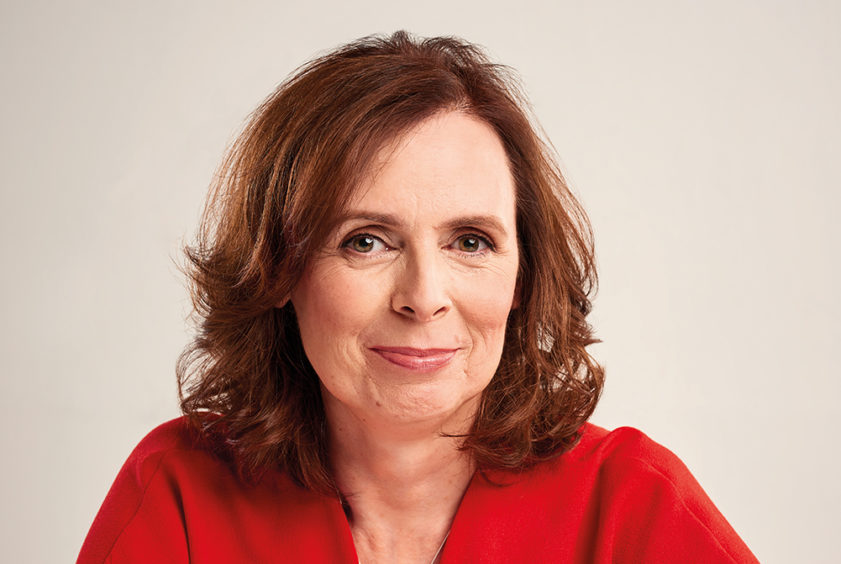 "Some are still working, others are not working, they might be going down to part-time. A lot of them are thinking about starting businesses. We just want to reflect the lives they are living.
"There are other magazines out there for women in this age group, but we don't believe they are magazines which are specifically focusing on this type of woman who is still really modern, she is not defined by her age and she wants to be out there living life to the full."
*The November edition of Platinum is on sale now with a launch price of £2.