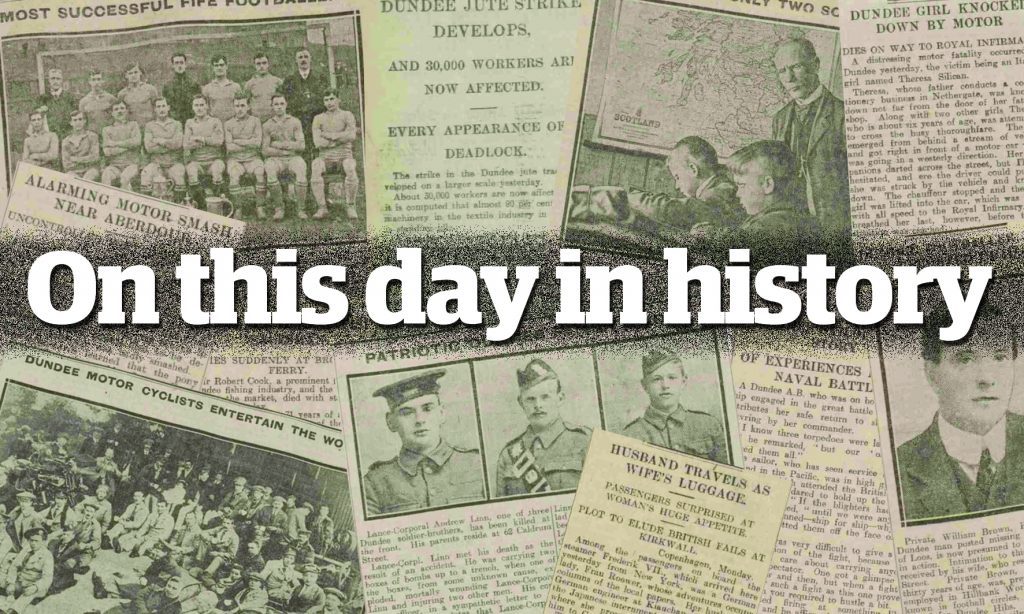 Major William La Touche Congreve was married for just seven weeks before he was killed in battle.
He is part of only three Father-Son pairings to have been awarded the Victoria Cross.
His father was given the award in 1899 during the Second Boer War, while William received it for actions in July 1916.
While stationed at Longueval, France, Major Congreve went out with the medical officer to remove the wounded to places of safety, although he himself was suffering from gas and other shell effects.
He went out again on a subsequent occasion tending the wounded under heavy shell fire.
Finally, on returning to the front line to ascertain the position after an unsuccessful attack, he was shot by a sniper and died instantly.
His wife gave birth to a girl after his death.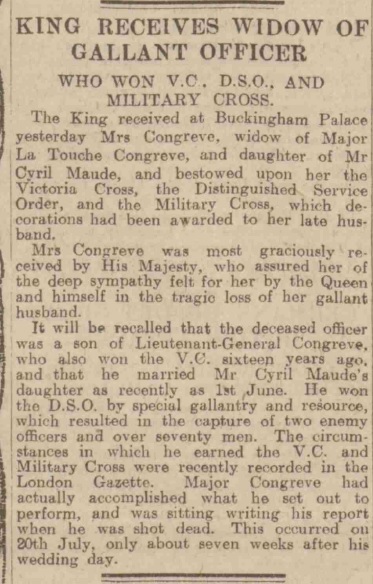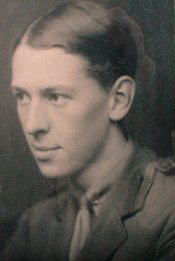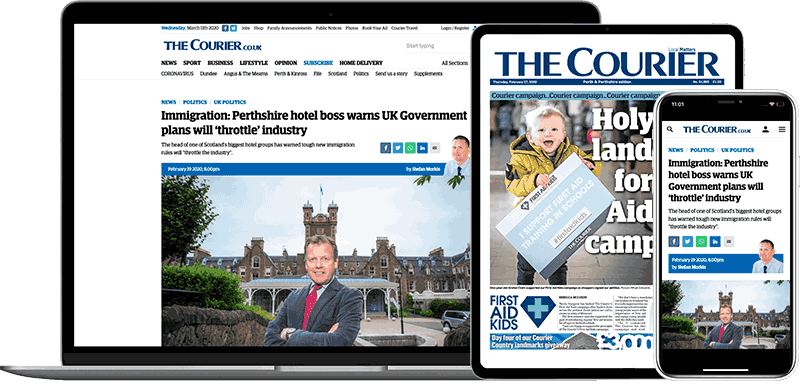 Help support quality local journalism … become a digital subscriber to The Courier
For as little as £5.99 a month you can access all of our content, including Premium articles.
Subscribe