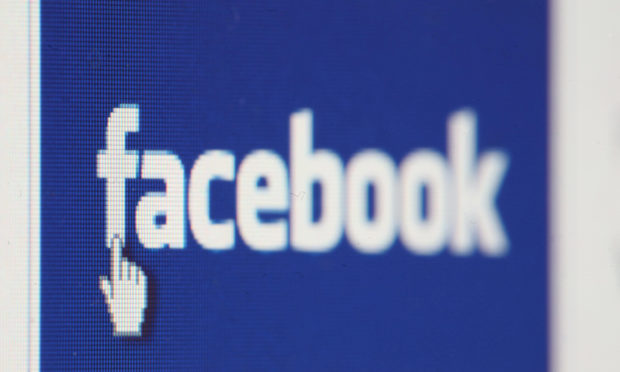 Sir, – The explosion of social media criticism of local businesses is highly destructive.
This is a relatively new phenomenon where local people delight in using Facebook, Google, Trip Adviser etc as a weapon to "destroy" local businesses.
Ironically, they don't do the same with national businesses, presumably because they can't "hurt" the owners.
These often aggressive acts seem to be done out of a wish for power, to feel important, or a twisted maliciousness, wanting to damage someone's honest endeavour.
Sometimes it's even an act of extortion to get free goods!
Most local businesses try very hard to provide good products and service. Sometimes things do go wrong. Where in life does that not happen to all of us?
I believe, in virtually all cases, where a legitimate issue is raised, the business owner makes every effort to resolve it.
However some people don't even give the business owner the chance to rectify a problem or even, when they do, the complainer still gives the scathing "one star review" on social media, presumably purely to damage reputation and influence other customers, and might even contribute to that business failing.
This seems counter-productive as many local businesses are already under extreme pressure, working on a financial knife edge, and some are already closing their doors. Do we really want to see yet more empty shops, even less choice and even more unemployment and poverty?
Unreasonable, unwarranted or untrue criticism may also result in the business owner suffering psychological damage.
Where people work, say, seven days a week, often for 60 to 80 hours, extreme negative comment can be crushing.
If they are already in a "bad place" and under pressure, perhaps struggling to keep their business afloat, malicious comments can push that person over the edge.
There's a dangerous detachment that is causing pain and suffering which the complainer would not cope with themselves.
But, they have no risk in "firing shots" behind the "wall" of social media and a smart phone.
It's like kids assaulting teachers being, bizarrely, supported by their parents. It's looked upon as a right to abuse without redress.
If we really want an ever-dwindling number of local businesses, carry on "trolling".
Otherwise, support our local entrepreneurs, and use the businesses, that employ local people, or else you'll have less choice and more unemployment and poverty.
Support those willing to take the risk that most other armchair critics can't, won't or don't.
Ron Smith.
1 Fairfield Road,
Dundee.
The real private school scandal
Sir, – Instead of criticising the private school system in Scotland we should be asking why the state system is falling so far behind it, and why the political class divert attention from the real problems by fomenting envy.
When I went to Edinburgh University from a council house and Linlithgow Academy in 1973, most of my fellow freshers were from Edinburgh private schools. Initially I felt a bit inferior about being with all these "snobs", until I learned that while some of them were indeed toffee nosed the majority were great company, no better educated than me and two of them have been lifelong friends.
Scotland really needs to get this chip off its shoulder and wake up to the ulterior motives and self-imposed glass ceiling.
The real scandal is, if things don't improve, thousands of parents will have to consider bearing the huge cost of private education, or at least pay for private tuition, in order to get a decent education for their kids.
I don't hear one single MSP from any party raising these issues or proposing solutions. So much for devolved government.
Allan Sutherland.
1 Willow Row,
Stonehaven.
Rates threat to private schools
Sir, – Do your readers know what the government threatens in the Non Domestic Rates (Scotland) Bill?
The burden of rates charges on our educational charities! Private schools provide a high level of education that parents make sacrifices to pay for.
It's no secret that state schools do what they can within their budget, but they are struggling to cope.
The removal of rates relief will effectively be taxing the parents.
Costs will escalate, the number of students will diminish and private schools will be forced to close.
When the parents find they have no choice but to send their children to the state schools, what will the government then do?
Will they return all the money they thought they had earned and more?
Please stop this backward and illogical move.
Phil Alexander.
Whitecairns,
Aberdeen.
Motorhomes bring tourists
Sir, – The latest consultation from Fife Council appears to be on a perceived problem of motorhome owners parking up for the night in public car parks, and the council wishing to either discourage them altogether or charge some sort of licence fee.
Why are we even considering discouraging visitors who spend money in Fife from coming here?
This is a tourist area and everyone should be encouraging tourists to Fife, to come here and spend their money in our local businesses.
Martin Dibley.
56 High Street,
Anstruther.
Facts on the state pension
Sir, – Your readers may like to know of an article I read in a consumer magazine, on the subject of pensions.
After analysis of DWP data, the article states that Wales, Scotland and all of the regions of England, have seen a boost to state pensions under the new state pension introduced four years ago.
The largest improvement was 5.2% in Yorkshire and Wales, the lowest change was in London (1.7%), South East (2.6%) and Scotland (3.1%).
Was this the four year plan to break the Red Wall in Northern England?
The new UK state pension is now £158.42 which, compared to other countries' pensions provisions, is still derisory.
It was supposed to be simpler and fairer, and less of a burden on the taxpayer – otherwise known as a cost reduction borne by the recipient.
It should be clearly understood that these are deferred earnings, as people have earned them.
They are not benefits.
Alistair Ballantyne.
10 Hillpark Drive,
Birkhill,
Angus.
Robbie Burns and Schiller
Sir, – This weekend we see the genius of Robert Burns and his works celebrated throughout the world, not least for A Man's a Man written in 1795 and ending "That Man to Man, the world o'er, shall brothers be for a' that".
I wonder if he knew of Friedrich Schiller's Ode to Freedom (set to music by Beethoven in his 9th Symphony as Ode to Joy) written in 1785 with the line "Bettler werden Furstenbruder" ("Beggars become princes' brothers") which was then changed to the more inclusive "Alle Menschen werden Bruder" ("All people become brothers")?
John Birkett.
12 Horseleys Park,
St Andrews.