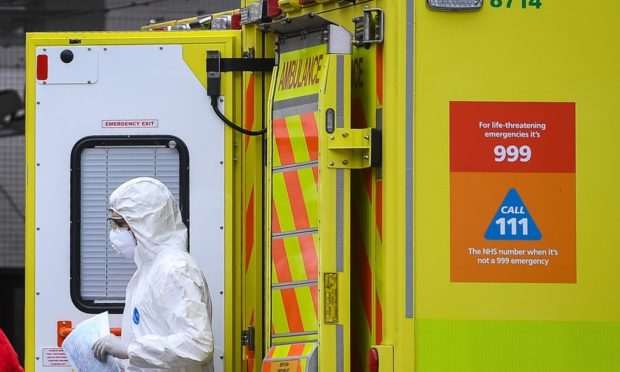 Sir, – I couldn't agree more with Kenneth Miln (Letters April 10) on the need to work towards a new "normal"once the Covid-19 crisis is over.
While the current situation is unsettling for all of us, and tragic for those families who lose a loved one, governments across the world have a rare opportunity to work together to help create a sustainable and fairer global society, and tackle the climate and biodiversity crises which will still be with us once dealing with Covid-19 is no longer the priority.
Already the aviation and fossil fuel industries, ironically those which helped the spread of coronavirus so rapidly across the world, are lobbying for billions in bailouts.
The vast amount of money which governments will spend on supporting economic recovery needs to have social benefit conditions attached to ensure people and planet are put before profit.
The underfunding of healthcare and social services has been laid bare and these sectors need to receive proper public funding, while support must be given to those who will enable the transition to a low-carbon economy, whether that be transport, house building, energy provision or agriculture.
Let's push our politicians to take this opportunity, and rebuild the economy on a low-carbon model which will protect our health, our jobs and our environment.
In the words of author Arundhati Roy on the subject: "Nothing could be worse than a return to normality."
Sally Romilly.
4 Westwood Terrace,
Newport.
Pay cut, not rise for politicians
Sir, – MPs have been given up to £10,000 for equipment and increased costs for working at home during the coronavirus pandemic.
This unwelcome allowance was introduced by the Independent Parliamentary Standards Authority.
Boris Johnson should show his leadership by over-ruling this decision, which is a slap in the face to those whose jobs are at risk whilst politicians get £80,000. Instead of getting more, politicians' salaries should be cut by 20%, like the workers who fund them.
Will Nicola Sturgeon now instruct her 48 SNP MPs not to claim the £10,000 and rule that they and the 61 SNP MSPs take a 20% cut in salary?
Clark Cross.
138 Springfield Road,
Linlithgow.
Hubris coming home to roost
Sir, – To answer Jill Stephenson ("Scottish firms shortchanged", Letters, April 11), who still believes the myth of enormous secret reserves of cash held by Westminster to be doled out only in times of dire emergency.
There are none.
As a sovereign state (even while part of the EU) they have the ability to carry out "quantitative easing", which means in essence printing money, based on the selling of "gilt bonds". In other words, borrowing.
It has nothing to do "massive heft". The ability to borrow is something a future Scottish Government would have, and could therefore perform the same tricks, as other sovereign countries.
Westminster has a problem though – the ability of hedge fund operators to siphon off much-needed funding into private off-shore bank accounts instead of circulating it around society, doing some good on its way back up to the top, in other words trickle up instead of trickle down.
The Scottish Government is distributing emergency funding in line with accepted priorities, which are more socially based than those pursued by Westminster, who are now realising the follies of pandering to the hedge fund managers and beneficiaries who can't think beyond their next windfall.
Our ability to respond to emergencies is hampered by the continued failure to invest in crucial strategic stocks of equipment, believing the import market can provide anything at short notice.
Cynically, I might also mention the principal reason why masks and gloves are not encouraged for general public use, with the claim they are not effective.
Rather it is because the limited stocks are reserved for emergency and key workers, for whom it somehow is effective!
These often underpaid and invariably undervalued key workers underpin every single economy, and without them there would be no hedge funds or luxurious lifestyles.
The UK needs upwards of 100 million sets of PPE per day for general distribution, assuming one per person and several for key workers.
And how any of the incompetents in Westminster can keep track of a fast moving viral disease without testing to establish the figures, who knows? Westminster hubris is coming home to roost.
Nick Cole.
Balmacron Farmhouse,
Meigle,
Perthshire.
Sturgeon's view on mass testing
Sir, – I refer to Les Mackay's letter of April 11 headed "Testing vital to get through this tough time".
Obviously he hadn't read his illustrious shepherd Nicola Sturgeon's article in the Daily Record on April 9, with huge headlines saying mass testing is not the best way forward.
She disagreed with the World Health Organisation's measures of mass testing and contact tracing, intimating that action was being taken on the basis of the best scientific and expert advice we have available.
Tom Ogilvie.
92 Windmill Knowe,
Crossgates.