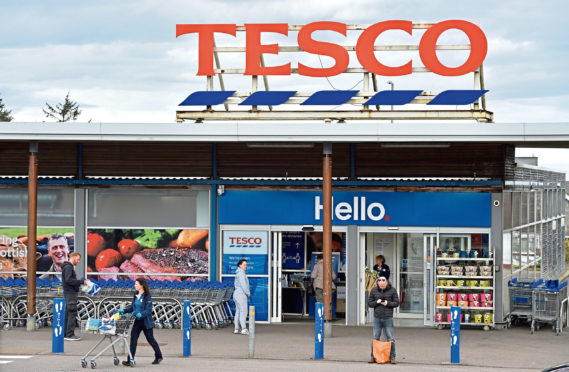 Sir, – A recent letter asserted that because some countries are specifying a smaller social distance than two metres, the UK could safely move to a shorter distance and make it easier to go shopping and use public transport.
This made me wonder where our two-metre rule comes from. It turns out to be from the solution of mathematical equations – or models – devised in the 1930s for predicting the spread of coughs and colds.
All models are just as good as the assumptions built into them, and need to be viewed with suspicion until they can be compared with reality.
For instance, unless you use a famous formula for air resistance, you would expect a raindrop to hit you at 300 miles per hour, whereas its actual velocity is usually only about 20.
In the 1930s, there was no way to actually track the motion of droplets expelled by a sneeze or a cough, or to know how quickly evaporation would take place.
Since the 1930s, however, experimental techniques have changed out of all recognition, and since 2016 Dr Lydia Bourouiba at MiT has been studying the way droplets from influenza sufferers spread by using one of the world's fastest camera systems.
The photographs show what is going on; droplets do not evaporate as quickly as once thought and a cloud of droplets contains a wide range of sizes and behaves quite differently from isolated droplets.
The results are quite startling; for a cough, some droplets will travel up to five metres, and for a sneeze the distance is up to eight metres.
These are not the predictions from mathematical equations, they are not the result of politicians in different countries telling people what they wish to hear, or the claims of individuals who wish to dilute the present rules.
They are the clearly visible experimental evidence provided by remarkable high-speed photography.
There is an obvious moral from this; believe nothing at all until you can check.
Brian Lawrenson.
51 Bay Road,
Wormit.
Swift action may have saved lives
Sir, – It's good to see the Fife Health and Social Care Partnership raise their game when it comes to Fife care homes.
But two questions spring to mind. First, why did it take the emergence of shocking death figures to prompt the FHSCP action when it has been plain for many weeks that care homes were particularly at risk and struggling to access PPE and testing?
Second, will the FHSCP now accede to demands from families, politicians and press for much fuller and up-to-date information to be published on a regular basis about infections, fatalities, PPE stocks and testing rates in Fife care homes?
Perhaps if the FHSCP had been more open and transparent about what was going on in Fife care homes from the start, elected members might have been able to insist on action which would have saved lives.
Linda Holt.
Independent Councillor, East Neuk and Landward,
Pittenweem.
Concentrate on care homes
Sir, – I am glad to hear that the government is to concentrate Covid-19 testing in care homes.
It is about three months too late as more than 3,000 care home residents and carers have died.
Their plans to test 200,000 people per day is a bit ambitious as they cannot even meet the 100,000 per day they promised.
This government has a lot to answer for after this is all over.
The total number of deaths in the UK now exceeds even China.
A disgrace in biblical proportions.
Alister Rankin.
93 Whyterose Terrace,
Methil.
Europe displays its strength
Sir, – This weekend we commemorated two truly historic events.
On Friday the 75th anniversary of VE day, marking the liberation of Europe from fascism and war, and on Saturday Europe Day, celebrating the foundation of a united Europe that would make another war among our nations unthinkable.
On Saturday the European Movement in Scotland marked the anniversary of the 1950 signing of the Schumann Declaration, the first move towards the creation of what is now the European Union.
It has proven to be highly successful in transforming a previously warring continent, delivering the foundations of peace, stability and prosperity after centuries of bloodshed.
Freedom of movement – allowing EU citizens to work, learn, travel and make friends without restrictions – grew out of this.
We know there is much to be done to continue to realise the vision of founders of the Council of Europe and European Union, including Winston Churchill.
However, we take hope from the European Commission's global pledging event.
World leaders came together – including Boris Johnson – to raise €7.4 billion to support the ongoing research and development of treatments and vaccines for all, leaving nobody behind.
The European Movement believes only countries working together can defeat this common threat.
This co-operative effort will develop solutions that will be critical to fully restoring our way of life, just as it did in the even more difficult days during and immediately after the war.
Mark Lazarowicz.
Chair, The European Movement in Scotland.