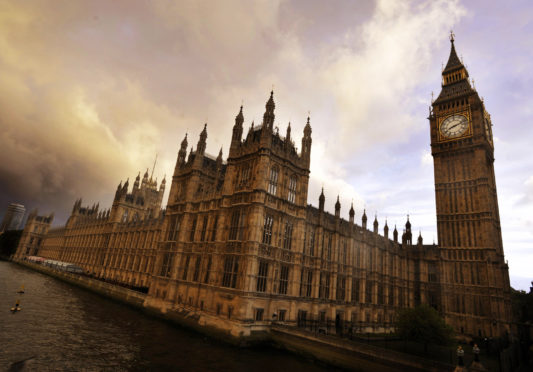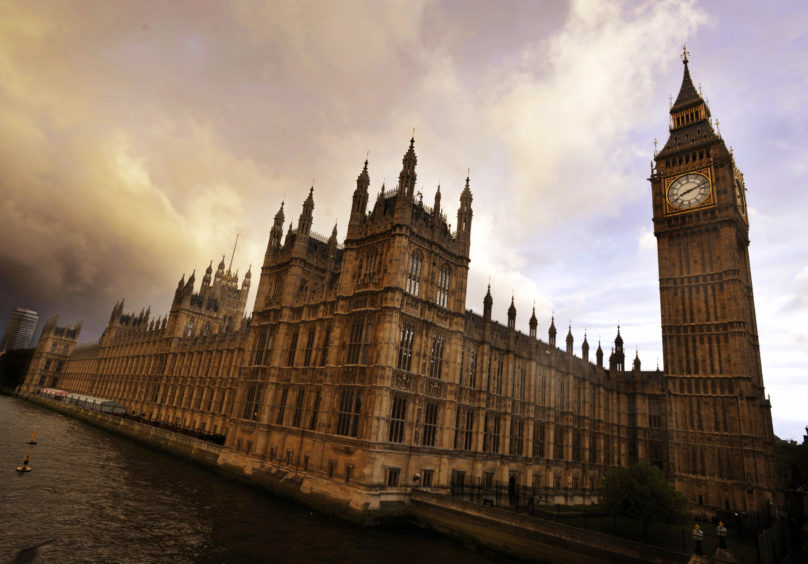 Sir, – I note the tag team of Tory-sponsored Scotland in Union letter writers are once again employing Whitehall's dodgy accountancy figures in order to claim our country is an economic basket case.
Even the BBC's head political correspondent, Brian "toodle ooh the noo" Taylor has now admitted that Gers "had a political purpose…designed to undermine… a drive towards Scottish self-government".
Surely if our bountiful and talented country is indeed in a permanent state of penury, subsidised by our southern neighbour, why aren't separate Scottish figures issued, thereby removing all doubt?
In an age when calculations were laboriously hammered out on hand-operated machines, such figures were made available to us, so why not now in this computer age?
Can it be that in the 21 years before they were discontinued in 1921, they revealed that Scots had on average just 33% of their revenues returned to them, with as little as 17% some years?
The rest was spent by London on our behalf, described as, "Contributions to Imperial Services".
The orthodoxy that Scotland is poor mirrors the description of India I recall from my childhood.
It has since been estimated that "poor" India had $45 trillion syphoned from it during the British occupation.
Their own contributions to imperial services, no doubt.
Ken Clark.
15 Thorter Way,
Dundee.
Westminster owns the deficit
Sir, – The recent publication of this year's Gers figures (estimates of Scotland's financial position within the United Kingdom) has prompted the ritual round of claims that the figures show how Scotland could not possibly afford to be independent.
Leaving aside the fact these figures show how Scotland's finances are faring whilst we are part of the UK, and not how they might fare if we were independent, they give some people an excuse to claim Scotland has a financial deficit.
Nothing could be further from the truth. The Devolution Settlement that established the Scottish Parliament expressly provided that the Scottish Government was not allowed to spend more that it receives from Westminster. (It has since been granted very limited borrowing powers).
Thus the Scottish Government is prohibited by law to run a deficit and in fact has run surpluses for many years.
The figure that is often mentioned for "Scotland's deficit" is really Scotland's notional population share of the United Kingdom's deficit, to which Scotland has contributed not a penny.
It is Westminster's deficit – not Holyrood's.
Peter Swain.
Tyme Cottage,
Innerwick, Dunbar.
Best solution for infrastructure
Sir, – Douglas Ross, the Scottish ConservativeParty leader, has called for "massive" investment in Scotland's transport infrastructure.
This is a wonderful idea. Scotland has never received enough money from Mr Ross's Westminster overlords to fully develop our infrastructure and bring it up to the standards enjoyed south of the border.
A great many infrastructure developments in Scotland have been paid for through EU assistance.
It has always seemed unfair to me that we Scots have to contribute to English vanity projects such as HS2 and London's Crossrail Link while we still have uncompleted developments of our own, such as the dualling of the A9.
Virtually all of the Highlands and Islands still have to contend with single track roads, which although they have a quaintness of their own, nevertheless hinder the development and prosperity of huge areas of our country.
The Conservative Party have never shown an interest in Scottish infrastructure and, despite Mr Ross's words, I believe nothing will change.
The only way Scotland will get the political will to get to grips with our infrastructure needs is for us to become independent.
Then all of our taxation will be used for the benefit of Scotland and not to subsidise English development.
Harry Key.
20 Mid Street,
Largoward.
Honesty over pie in the sky
Sir, – I have read reports of Douglas Ross promising a revolution in transport here in Scotland, with a faster and better rail service between Glasgow and Edinburgh, as well as improved links to Aberdeen and Inverness.
He is also proposing a widening of the M8 motorway which he reckons will help the unemployed to find work.
There is also help for the buses.
All very commendable but he's not so clear on how to pay for this, as his his party down south in Westminster tell us we're skint.
Increased tax take and better spending decisions he says will help pay for the improvements but for that to happen you will need to make the changes first!
As we approach next year's election, opposition parties of all colours, will make all sort of promises in the full knowledge they will never have to fulfill them.
Remember the infamous vow?
Perhaps a bit more honesty from them instead of 'pie in the sky' promises would be helpful.
William Golden.
105 Castle Street,
Forfar.
BBC should serve its people
Sir, – Who would have thought the once-great British Broadcasting Corporation, which many years ago represented our country so well, could slump to the lowest possible regard in the eyes of the very people who once supported it.
If the BBC is so right and I am so wrong, why am I not meeting people who are crying out for the annual Rule Britannia words to be left unsung at the Last Night of The Proms in the Albert Hall?
Why am I instead meeting hard-of-hearing pensioners who got much of their news from Teletext on TV but who are now no longer able to read the words on the screen as that apparently costs the BBC too much money?
Why am I joining millions of other old age pensioners in refusing to pay £157.50 to watch BBC television programmes that have so obviously fallen in standard as the years have passed?
Enough is enough and although we are indeed elderly and perhaps a bit impoverished, we all know now is the right time for the British Broadcasting Corporation to be seriously restructured for the benefit of the British people; the people it claims to be serving.
Archibald Lawrie.
Church Wynd,
Kingskettle, Fife.
A carrot before the donkeys?
Sir, – The independence carrot has been dangled before the independence-seeking electorate for six years now.
Now we learn that at the Court of Session in Edinburgh during legal arguments, SNP ministers and the Lord Advocate revealed "no vote is imminent".
Last month, the first minister was adamant she was committed to Scottish independence. I wonder if her supporters are contemplating that, as she dangles the carrot time and time again, she might just see them as donkeys.
Jane Lax.
Pine Lodge,
Craigellachie.