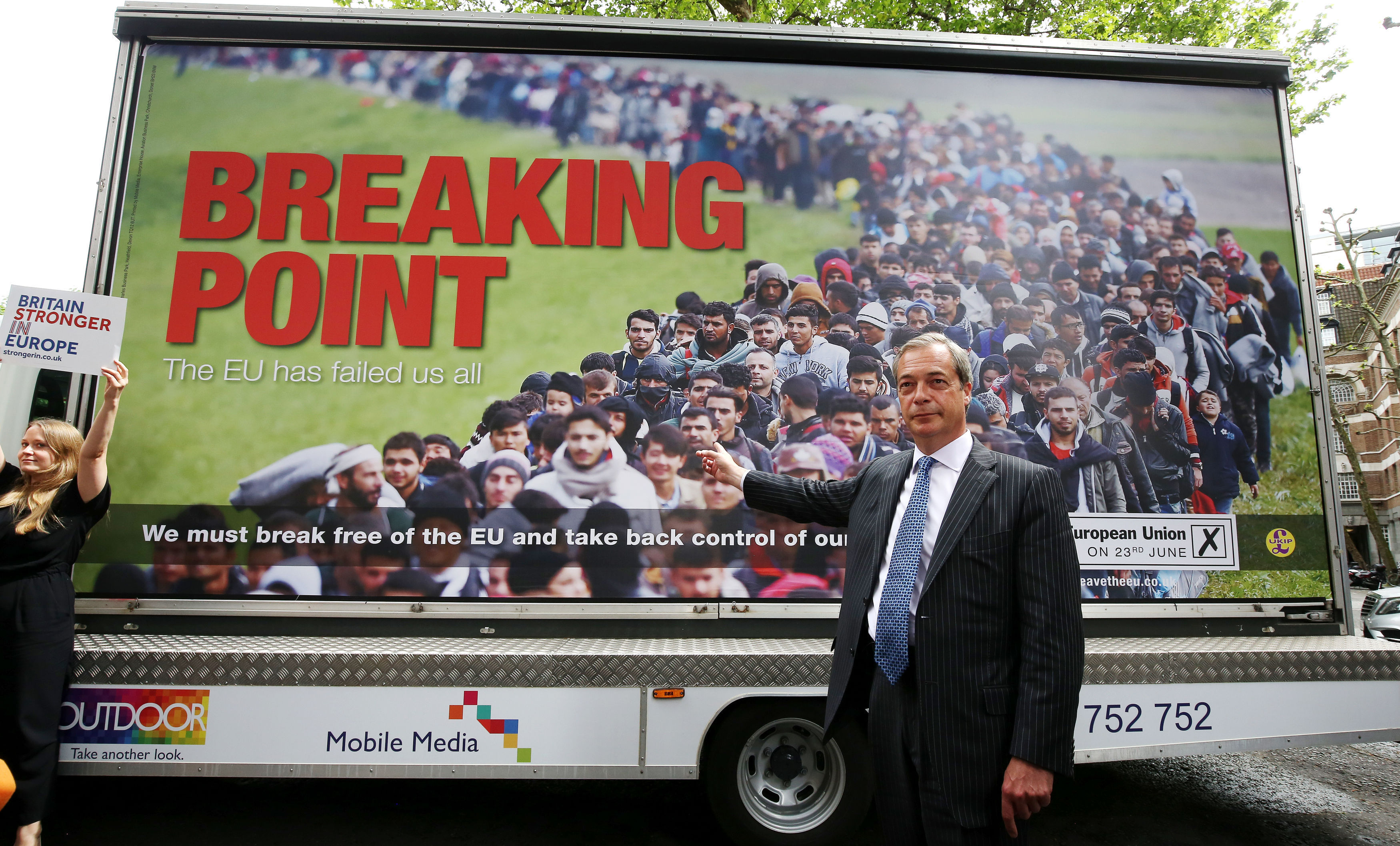 It was Winnie Ewing, the trailblazing Scottish Nationalist, who produced the wonderful quote: "Stop the world, Scotland wants to get on."
That was during her victorious campaign in the 1967 Hamilton by-election but the words have helped reform and reshape the SNP's outlook to the extent that the party now presents itself as outward looking and inclusive.
Opponents will of course argue about how much of that is a façade but we should not underestimate the power of rhetoric.
Especially not in these times.
A pernicious narrative has been building across much of our planet in the past few years.
History told us it would be like this. If only we would read a few books and pay attention to the lessons they try to teach.
When times are tough and people are struggling, particularly financially, talented orators emerge with easy answers and simple solutions.
Inevitably this involves finding an "other" to blame for all your ills.
It's no surprise such views began to gain greater prominence in the wake of the global financial crash.
We caught a glimpse of it during the independence referendum. The "other" was "Westminster", with a nod and a wink.
"We don't hate the English," was the line. "It's just we have Scottish values which aren't reflected down there."
My father's values are far more sincere than many of those who have the "Scottish" variety, despite the fact he was raised in Manchester, south of the apparent border of decency.
As a result, I thought this kind of talk in the run up to September 2014 was dangerous and divisive.
It is nothing compared to what we have seen since, though. The Scottish independence referendum may well have driven ideological wedges between families and friends but it never descended into any real violence.
Even the abuse which followed Jim Murphy around the country, and ended with a man being convicted of smashing an egg on the former Scottish Labour leader did not seriously threaten his safety.
We're now in a different place. We do not know why Jo Cox, the Labour MP who was shot and stabbed to death outside a surgery she was holding for her Yorkshire constituents on Thursday, was killed.
What we do know is she campaigned vociferously to help those who needed it most in the world, no matter where they came from.
Those same people are currently the "other" being singled out by dangerous rhetoric.
"Breaking point," screamed Nigel Farage's latest poster trying to convince people to vote Leave at its unveiling just hours before Cox's death.
Above those two hysterical words was a photograph featuring a queue of brown faces.
These people, Farage is telling you, are the "other". It's their fault.
Never mind the fact the photograph features migrants crossing the Croatia-Slovenia border in 2015 so has nothing to do with the UK whatsoever.
Never mind the fact that people, fleeing bombs and persecution, are not the problem.
Yet this is not a British phenomenon.
Norbert Hofer, who belongs to the genuinely fascist FPO (Freedom Party of Austria), was only just pipped to the Austrian presidency by a Green candidate having picked up 49.65% of the vote in the two-horse race.
Donald Trump, a man so ridiculously dangerous it seems perverse he could be the "leader of the free world" by the end of the year, has based much of his success on chastising Muslims and promising to literally build a wall between two countries.
It is dog whistle politics at its worst and now, having been summoned, there are some ferocious beasts running towards us with sharp teeth bared.
Forty-nine years ago, Winnie Ewing wanted the world stopped so we could hop on.
If things continue down the dangerous path currently being laid out, I'd like the return ticket.