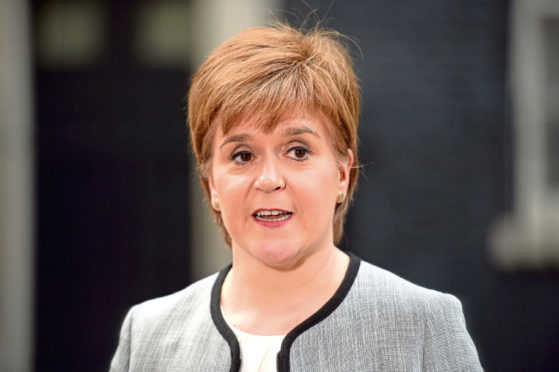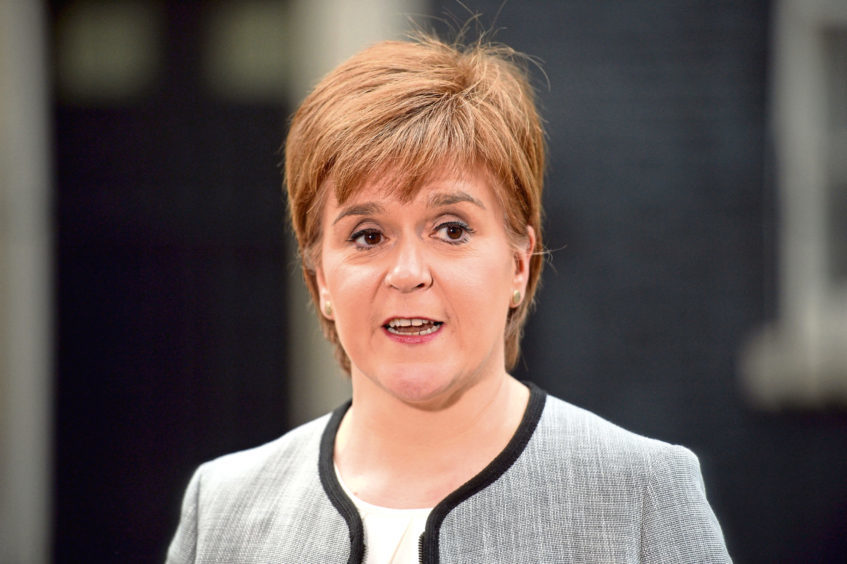 Sir, – The next time I hear Nicola Sturgeon talk about fighting "austerity" I will remind her of the austerity she and her government have just imposed on Scotland's low-income population.
A tax on the poor no less, the people most affected by the sudden increase caused by the introduction of Minimum Pricing Per Unit on alcohol. They have in effect rolled several years' worth of budget increases into one huge hike.
I've voted SNP in every election since 2013 having believed their hype about social justice and fighting for the poor. After years of right wing Labour betrayals there seemed to be light at the end of the tunnel – a socialistic leaning independent Scotland, confident and outward looking, our own progressive government in Holyrood, grappling with issues like the Scottish Land question, investment in infrastructure and new technologies, putting Scotland at the forefront of the green economy, forging ahead in education, health and housing, branching out into a new era of "hope over fear".
And what did we get? A moralistic John Knox Tax, inward looking and laced with hypocrisy – middle-class health professionals trying to save the working class from their own self-destructive tendencies. Meanwhile the tipple most preferred by Nicola and her technocratic buddies – wine – has been virtually unaffected. I wonder why? We're people, Nicola, not supermarket carrier bags. Stop trying to socially engineer us.
I won't be voting SNP again and neither will my friends. I'll be going back to Labour and Jeremy Corbyn. Can someone book me a seat on the next booze-cruise to Berwick?
Chris Sutherland.
Kirkhill,
St Andrews.
Jeopardising a unique gem
Sir, – Often I have said to family "if lost, I can be found at the DCA".
I have taken advantage of the viewings put on for the Citizen Kane Club, had a complimentary cup of coffee and biscuit and enjoyed a mainstream or more challenging film. I have enjoyed having my mind stimulated and my point of view questioned.
The last time I visited I shared a lift with a young woman and her baby. She was going to a showing put on especially for young mums and dads and told me "it's an opportunity to feel part of the human race again".
I have attended live performances from The Met where you take your seat at the same time as the good people of New York, hearing the same shuffles, coughs and laughter and listening to the orchestra warm up.
When you come out of the cinema you are greeted by the sounds of chat from all generations. You can have a coffee, a scone or a lovely meal or you can wander around the galleries or the art shop.
What makes it doubly special is that you can do all these things on your own without feeling uncomfortable, because you feel you belong, you feel it is your place. This is partly due to the intimacy of the two lovely cinemas, and an exceptional staff.
I could not feel that at home in one of these massive cinemas.
I concede they have their place but the DCA is unique. Don't let us jeopardise our city's gem.
Barbara Sturrock.
Invergowrie Drive,
Dundee.
Traders want Perth to thrive
Sir, – Your article "Perth retailer's fury over street furniture proposal" (April 26) was misleading and conflated two separate matters: the mooted "parklets" trial, which is still in the discussion stages between traders and the council, and the running of markets and events in the city centre.
No decisions have been taken by the council as to how, or even if, the parklets trial will take place so it was incorrect to state they would be put in the loading bay on George Street. The council has given one presentation to Perth Traders Association relating to a possible vision for George Street and addressing its issues in attracting footfall.
While concern over how the parklets might be trialled was discussed, traders showed a general appreciation for some landscaping but made it clear they did not want any net loss of parking or loading spaces.
We discussed how spaces on the street could be used in a way that keeps the parking which traders feel is crucial to their businesses, but with a rethink of the layout to make it more appealing.
I welcome the creative thinking of the council and their desire to work with us to make the city centre a more attractive and welcoming place for all who live, work and reside there.
On the issue of markets, many traders share concerns about their nature, number, location, duration and timing and the street closures that can go along with them.
The council sends out an online feedback form to all traders after each event so their views can be considered when planning future events.
We need to balance the rights of the traders to be able to operate their businesses without impediment with the desire to bring exciting events to the city centre.
Calling council proposals "controversial" in these circumstances is unhelpful. Dialogue is something we will continue to nurture in the future and we appreciate their desire to work with us. We all want Perth to be a success.
I have no doubt that The Courier does as well.
Dawn Cotton Fuge,
Perth Traders Association.
Bridge Lane,
Perth.
Public opinion does not count
Sir, – I have read several letters in The Courier about the impact of the new office block under construction next to the V&A. I have contributed to the discussion several times. However, it has been a waste of time since the decision was made before the project went to the public.
We have had two online petitions, that I know of, and several letters to the Courier, yet twice I have read letters suggesting people do not care. Perhaps these writers should have had more to do with the campaign, rather than criticising at this late stage?
The campaign has been disorganised at best and a waste of time at worst. The V&A from the start was mismanaged with the £45 million cost jumping to £80m. It was a selling point that it would be partially on the water, but it is only near the water. At the consultation stage no mention was made of this office tower, nor the train station which also overshadows the V&A.
This follows the demolition of old Dundee (the Overgate and the Wellgate); the building of an office block on Shore Terrace, (now demolished); the Olympia leisure centre, (now demolished); the new Overgate and office block (the latter scheduled for demolition); the Nethergate Centre (never been fully utilised) and the Technology Park (never fully utilised).
Until something drastic happens, Dundee City Council will continue to run roughshod over the people of Dundee.
If anyone wants to know why people allow these stupid projects to take place I suggest they look no further than the dictatorship in the Dundee City Council new headquarters which are themselves a tragic and disgraceful debacle.
Arthur Gall.
Pitalpin Court,
Dundee.
Hunt's career in a critical state
Sir, – How many mistakes can one person in government make before they are forced to go? It seems in Jeremy Hunt's case to be numerous: from the failure to sufficiently update the NHS systems causing an IT crisis last year and his appalling handling of junior doctors contracts leading, to the first ever strike.
Now 450,000 women have not had their breast screening invites, meaning a potential 270 women may have lost their lives as a result. The ineptitude of the man beggars belief.
He plans to set up an inquiry, exactly how is the inquiry going to help people who have died or have breast cancer and do not know? It is time for him to do the right thing and resign, or for Theresa May to have some backbone and replace him immediately. His leadership is now in a critical condition.
Gordon Kennedy.
Simpson Square,
Perth.
Women must be a match for men
Sir, – A headline informs us that women will receive the same prize as the men at Wimbledon; I missed the part of the announcement stating women will also be competing up to five sets in each match.
We need to see equal pay and a recognition that sportswomen are as capable as sportsmen, something still lacking in tennis.
Gillian Clayton.
Dovecot Road,
Edinburgh.