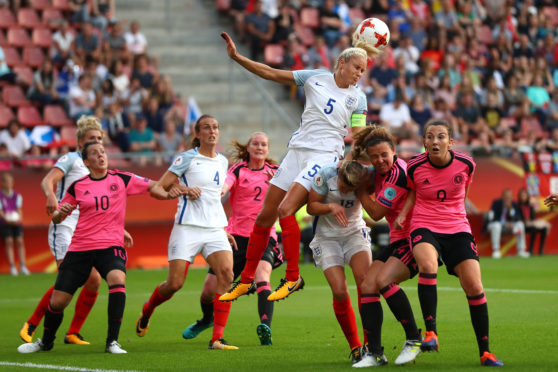 When you share your life and home with a sports journalist, as I do, it's inevitable to be subjected to a lot of football talk.
Even though I'm not a big follower, I've tuned in to a few of the games during the World Cup and been swept up in the hype of it all – whichever team you've been cheering for, there's no denying that it's been a summer of high emotion.
Not least for a number of 'Twitterati', who took exception to news outlets reporting that this was the first time England had been in a World Cup semi-final since 1990.
So much so that Channel 4 issued the following statement on July 12: "Just to clear up a few incorrect reports/articles this morning. England have been in a semi-final since 1990. The last time was 2015", accompanied by a photo of the women's team (yes, there is one).
Just to clear up a few incorrect reports/articles this morning. Last night wasn't the first time England have been in a World Cup Semi-Final since 1990. The last time was 2015. pic.twitter.com/94oMB68UgU

— Channel 4 (@Channel4) July 12, 2018
Predictably, the tweet caused quite a bit of a stir, with 35,000 likes, 12,000 shares and 1500 comments, ranging from righteous feminist anger to "insightful" comments such as "I'm not sexist but women are sh*t at sport, end of".
As with everything these days, there seems to be very little middle ground and nuanced debate, with warring factions screaming at each other across the virtual void of social media.
Yes, it's true that we have a long way to go before women's sport, and especially women's football, is treated with the respect that men's sport receives.
A cursory glance at any sports section of a newspaper or a sports channel on any given day shows a sea of male faces and occasionally the odd female one. Less coverage means smaller sponsorship, leading to less investment in women's sport, which leads to fewer training opportunities, less interest and therefore less coverage. It's a vicious cycle.
But the way to help break this cycle is simpler than it seems – instead of complaining on Twitter, go to the sporting events. Find out about the athletes, read the articles, click on the links, buy the merchandise, get your kids interested, talk about the sport with your friends.
Men's football fans do this in vast numbers, hence the non-stop coverage of the sport. Because the mass media is just that – it reflects the interests of the masses.
This summer, I'm putting my money where my mouth is by booking tickets for women's Scotland v Switzerland World Cup qualifier in August. I have found that I do enjoy watching football, but have never really given it a chance in the past as I saw it as a man's sport for men only.
And let's not forget sports traditionally seen as "for women" and therefore less exciting, despite requiring huge strength, stamina and technique, such as gymnastics and figure skating (my personal favourite). Dundee is one of the county's top training hubs for elite skaters of both sexes, who have competed at world level and whose progress is well worth following.
In short, if you want a sport to gain cultural significance then be the change you want to see – be a fan.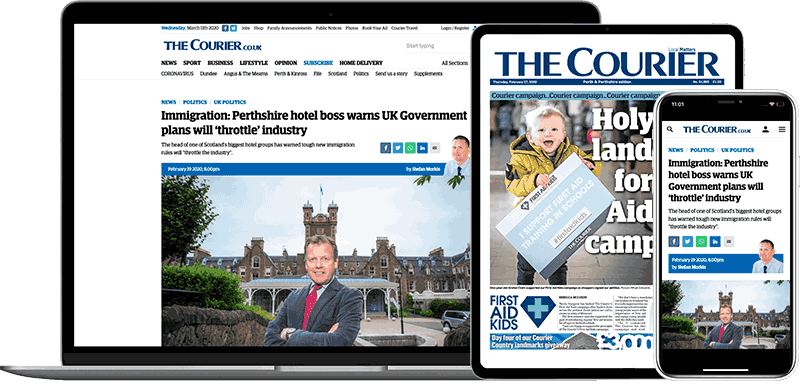 Help support quality local journalism … become a digital subscriber to The Courier
For as little as £5.99 a month you can access all of our content, including Premium articles.
Subscribe