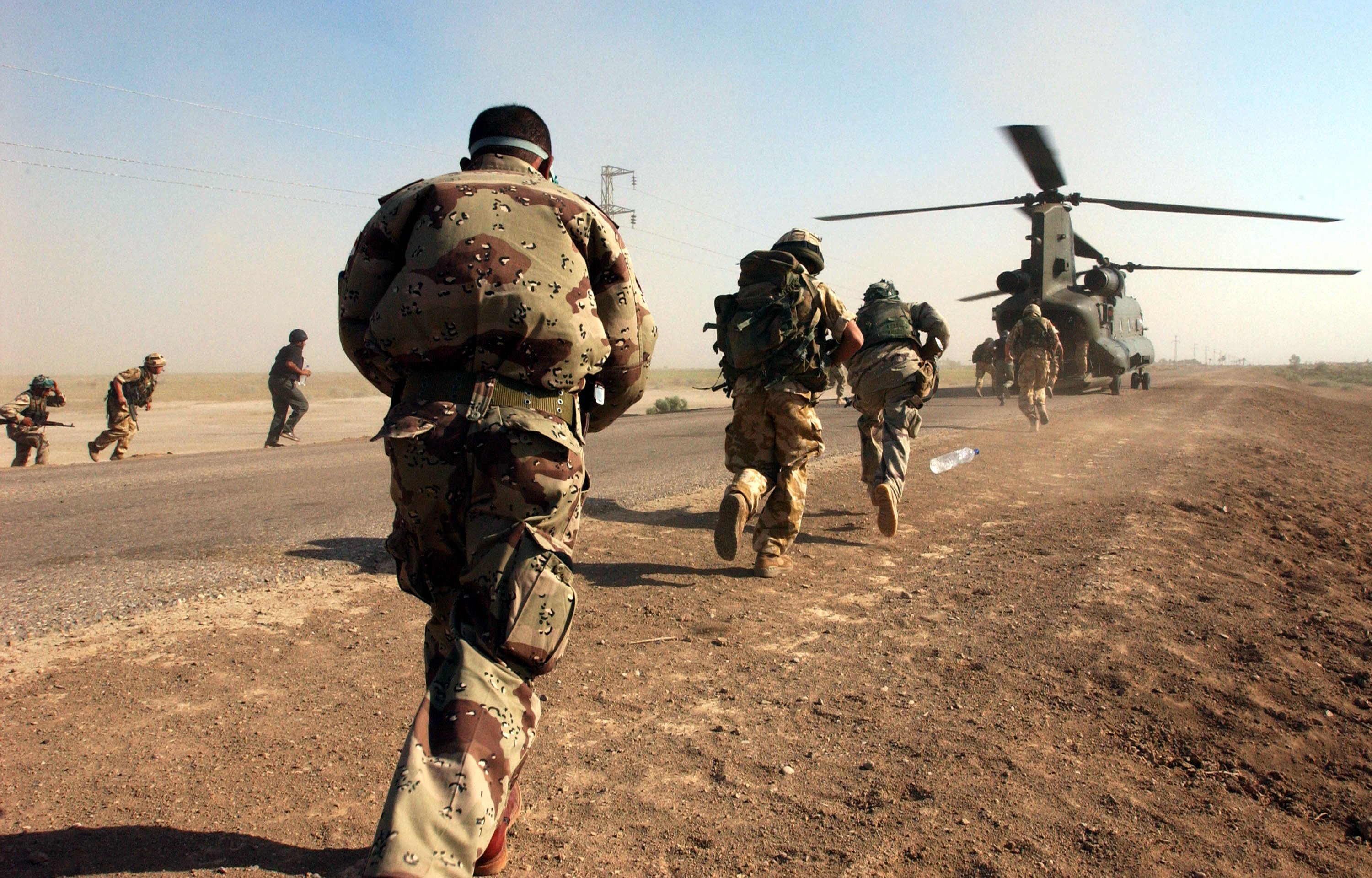 Sir, – Old soldiers will be perplexed and no doubt amused at the army recruitment team's effort at encouraging more young people to join the army with their latest 'softer' campaign.
Veterans will agree that nothing much has changed for those joining up.
It's only the language used to encourage them which has changed and is designed to resonate with a different generation.
Those who have served will concur that emotions can range from absolute boredom to sheer terror within a very short time, that it is practically impossible to find an atheist who's under fire in a fox hole and they'd also agree that a sense of regimental pride and comradeship makes the idea of 'inclusiveness' seem pretty shallow by comparison.
We don't need an army that reflects the make-up of our society.
The fighting spirit of an army has never depended on the background of its personnel but more on the morale of their unit or regiment, the mutual respect of their brothers in arms and a firm commitment to serve loyally whatever the circumstances.
An army cannot become a collection of individuals reliant on personal attention to their needs if it is to become a potent fighting force.
The mantra of our army will never change. The role of a soldier is 'to seek out and close with the enemy, kill or capture him, seize and hold ground and repel attack by day or night regardless of season, weather or terrain'.
Recruitment teams must realise that soldiering to protect the realm can be a brutal business and when the going gets hot 'snowflakes' are not going to fare well.
Iain G Richmond, Guildy House, Monikie.
Immigration adds to pressure
Sir, – Over the last few days and weeks we have been bombarded with countless reports across all media of the pressure on the NHS.
Indeed your paper (Thursday, January 11) has a statement from the BMA chairman Dr Peter Bennie saying that multiple targets, an ageing population and a gap in funding were stretching the system and the workforce 'beyond their means'.
For whatever reason Dr Bennie and the media never mention the fact that over the last few years about 300,000 extra people (net migration) have come into the UK every year with the right to use the NHS from day one.
With unlimited numbers of potential customers for the NHS allowed to come into the UK every year it is clear no government of any persuasion will be able to sort the problem until it gets a tight grip on immigration.
Mike Rogalski, 82 Feus Road, Perth.
Rich don't care about the many
Sir, – I recently noticed a couple of letters side by side in The Courier, one critical of the NHS, one of our education system.
These are subjects which, unsurprisingly, appear on these correspondence pages very regularly.
Clearly there are problems in both of these services, the reasons for which are many – and difficult to resolve.
But one reason which doesn't come up often is that the rich and powerful in our country don't really care and don't have a personal investment because they don't use these services.
They have a parallel system of private healthcare, and private schools, which insulates them from the effects of underfunding or staff shortages and ensures that they don't have to suffer long waiting lists in the NHS, or lack of resources in their education.
If young Prince George had to attend his local state primary school, and comprehensive thereafter, and Prince Philip his local GP practice, or NHS hospital, I suspect that there might be more attention paid to the reasons for poor standards, and more effort to improve matters.
Les Mackay, 5 Carmichael Gardens, Dundee.
Doctors deserve some time off
Sir, – Ian Allen ( letters, January 11) castigates GPs for only consulting between 8am and 6pm five days a week and enjoying long weekends over the festive period, and implies that they should be available 24 hours a day, 52 weeks of the year.
Is Mr Allen available to work these hours in his chosen profession?
I doubt it, and I know of no one else who is.
Doctors, like everyone else, are entitled to a family life with time off to enjoy it.
If we go back to the days when they were on call 24 hours a day the current recruitment and retention levels will become untenable and in many practices this has already become the case.
Even if they had been on duty over the festive period, the majority of flu victims would have been told to go home and have a hot drink , with serious cases being referred to hospital, which A&E departments did anyway.
Incidentally, a five-day week working 8am to 6pm comes to 50 hours.
George Dobbie, 51 Airlie Street, Alyth.
Let down by councillors
Sir, – May I thank Mr Alexander for his letter (January 10) regarding the Damacre Centre fiasco in Brechin and the ensuing planning meeting which he attended and witnessed.
I also attended along with a small group of local residents who had voiced concerns about the proposed plans.
I agree entirely with Mr Alexander's take on the proceedings of the meeting which we all feel shed a rather gloomy light on how some of our councillors perceive the general public who voted them into these positions of power.
I use the term power rather loosely as it seems some, though not all, have let it go to their head somewhat.
These people are voted in to represent the public and sympathetically listen to their concerns.
If they feel those concerns are misplaced it is their job to give adequate explanations to each and every one, not to ridicule , lambast and completely twist those concerns to suit their own personal agenda.
The local residents feel they submitted very relevant points about the unsuitability of the Damacre Centre for this project but also offered up alternative, more suitable sites in regards to location, accessibility to public services such as existing drainage and existing road networks.
Never once did any of the objectors mention or even hint that there wasn't a need for social housing but this was the issue that we feel one or two councillors used to try and ridicule the objections.
Strangely what wasn't highlighted by those councillors in the chamber was that a planning application for a private house on the opposite side of Wilson's Park (the main thoroughfare to be used for this development) was refused a year or so ago on the grounds of accessibility and road safety –all issues which are going to add massive extra cost to this current development .
I went to the meeting expecting a fair, honest hearing but instead saw a show of utter contempt to a group of people who asked reasonable questions and expected backing from, at the very least, the three local councillors who we as a community put our trust in.
Nicola Forbes, Damacre Road, Brechin.
Community's voice ignored
Sir, – I was very interested to read about Councillor Bill Duff's concerns regarding the impact of a private housing development on a 'historic' path in Forfar (The Courier, January 11).
Funny that because, not 10 days ago, he did not appear similarly concerned when he voted to demolish Damacre School in Brechin to make way for housing. This despite a raft of concerns, including the impact on road safety.
An application for the erection of one private dwelling was turned down only recently near the site of Damacre due to concerns on the impact on road safety.
An alternative site of the old St Drostan's care home which has none of the associated issues with Damacre was also identified.
Damacre School was responsible for the education of Sir Robert Watson Watt, among other Brechin luminaries. He was, arguably, responsible for Great Britain's victory in the second world war in Europe and thus the man who prevented the ultimate victory of fascism in the western world.
The level of hypocrisy and inconsistency in this is quite nauseating.
Mark Arbuthnott, 94 Market Street, Brechin.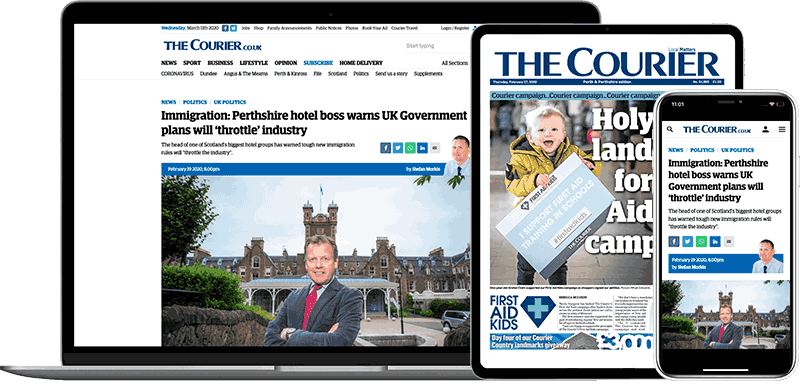 Help support quality local journalism … become a digital subscriber to The Courier
For as little as £5.99 a month you can access all of our content, including Premium articles.
Subscribe