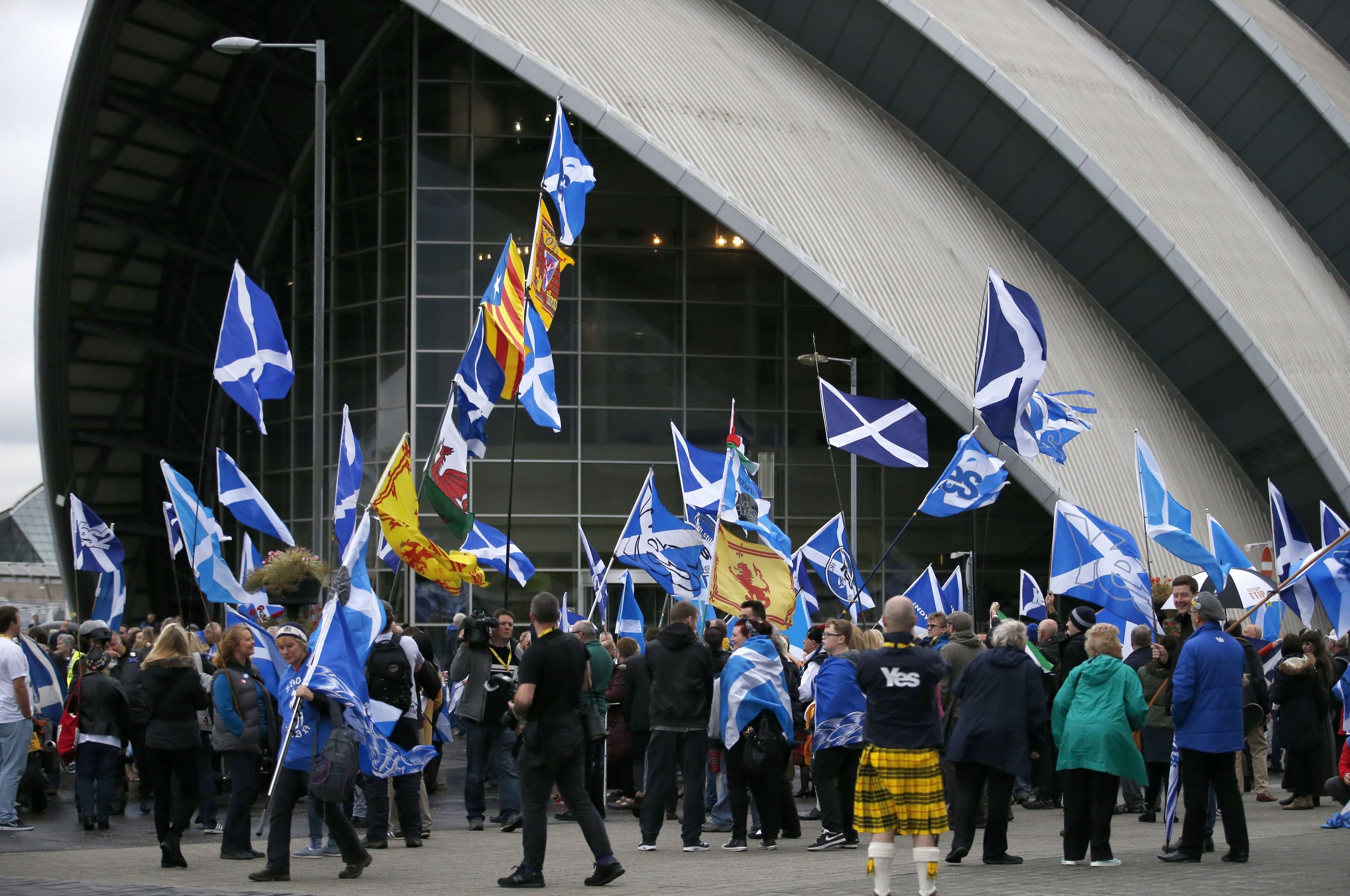 Saint Thomas Aquinas was said to have been able to levitate. Within three years of his death, Étienne Tempier, a bishop of Paris, issued an extensive condemnation containing a list of 219 propositions, including twenty dubbed "Thomistic", which he determined to violate the omnipotence of God.
Perhaps unsurprisingly, this led to years of reputational damage. Our political leaders could do with reflecting on both the words of Tommy, as he was perhaps known to his friends, and what happens when you are elevated to God-like status, whether in the 13th century or the 21st.
Aquinas wrote: "Better to illuminate than merely to shine, to deliver to others contemplated truths than merely to contemplate."
Nicola Sturgeon shines far more brightly than any other politician in Scotland, very possibly than any other politician in the UK.
Yet, as with the Conservative Party conference in Birmingham, three days by the Clyde failed to produce much illumination about where the country is headed.
It could be argued, fairly, that the SNP can only do so much given the cloud of uncertainly engulfing the UK like a freezing haar which has rolled in on the back of the vote to leave the European Union.
Of course the constitution dominated the Glasgow gathering. It is the party's raison d'etre.
There was even a pro-independence protest outside. Yep.
It may be easy to laugh at a group of people chanting, singing, sometimes screaming "freedom" at the door of the one political party aimed at providing just that but there is a serious issue which underpins it.
Such are the First Minister's abilities and success in post, it would only be marginally surprising were she to deliver a conference address hovering slightly in front of the stage rather than on it.
Yet she finds herself in danger of violating the omnipotence of independence in her response to the Brexit vote.
Next week the Scottish Government will publish its plan for the bespoke deal the FM wants struck for north of the border.
She has said it will include full access to the single market, which comes with it free movement of people, and a raft of more powers to be devolved to Holyrood.
Once the demands are set out, we then move to a stage with three possible outcomes crucial to the ambitions of anyone whose political priority is independence.
The first is that the UK Government caves on everything. Theresa May looks at the demise of David Cameron because of a referendum he was bounced into but didn't really want so tries to buy off the SNP.
What happens then? Over to Angus Robertson, the party's leader in Westminster and officially the new number to to Sturgeon.
He told the BBC's Sunday Politics Scotland: "If the Scottish Government is satisfied then I don't see how the Scottish Government would pursue a further independence referendum."
How does that go down with those waving flags outside the SECC? Or even those inside who still think Scotland is inevitably hurtling towards a Yes vote.
Fair enough, this probably won't happen. There will almost certainly be at least one point on the list which the Conservatives will reject, or can't deliver in negotiations even if a "soft Brexit" really is being aimed for, leaving a window of opportunity for us to dust down the ballot boxes once again and get back to it.
Alternatively, there's a mass fallout, it's very messy, both governments fall out, there's shouting and screaming and another referendum is the only option left on the table.
You'll notice the possibility of May and her ministers blocking another vote has not been mentioned, despite the fact they possess the power to do so.
That's because they're not that stupid. It is more likely they'll dig their heels in on timing or the wording of the question during negotiations in an attempt to make both more favourable to them.
If Nicola Sturgeon wins a second referendum, Aquinas's levitating will look like nothing when it comes to undermining the Big Man's power.
Lose or – even worse – fail to call one, however, and it may just be a knock out blow which brings everyone back crashing back to earth.