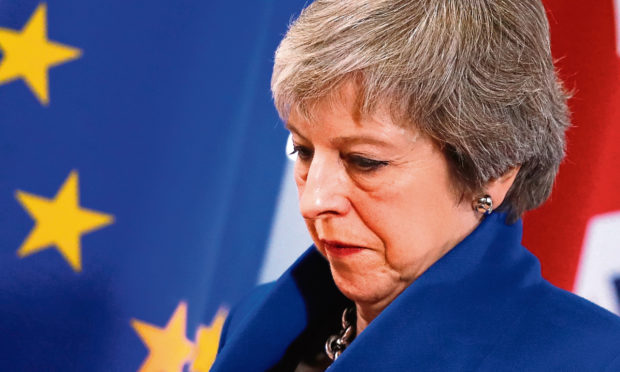 MPs were given the chance to take control of Brexit on Thursday night, but decided to leave it in Theresa May's hands.
An amendment, which was rejected, would have allowed the Commons to run a series of votes to see if there is majority support for some alternative way forward.
In the end the proposal by Labour MP Hillary Benn was thrown out by just two votes.
Instead there is to be a third meaningful vote next week on Theresa May's deal – despite being emphatically rejected by MPs twice.
A March 29 leave date is no longer UK Government policy.
Mrs May will head to the continent to seek an extension to June 30 if MPs finally ratify her withdrawal agreement, with that vote to happen by Wednesday.
She will also need to go to Brussels for a departure delay if the deal is rejected, but has made clear they are likely to only offer a long extension.
The PM also raised the spectre of the UK having to take part in the European Parliament election which take place in May, if her deal is not agreed.
That is designed to focus minds of Brexiteers in her party, who may come to a judgement that the risk of a long delay – or worse, no Brexit at all – will bring them onside for her deal.
EU leaders are due to meet in Brussels on March 21-22, where they can discuss whether to grant request the extension.
The EU are against no-deal, and do not want to be seen to play a role in bringing it about, so it would appear likely they will offer an extension.
But it will be on their terms and will be soon as a favour, with Britain forced to get what they are given.
Donald Tusk, the European Council President, revealed his thinking on Thursday that he is minded to offer a long extension so the UK can come up with a new Brexit strategy.
Mrs May avoided defeats on Thursday night.
There may be a huge number of Tory Brexiteers and DUP MPs that she needs to convince to back her deal, but she will be more optimistic for third time lucky.