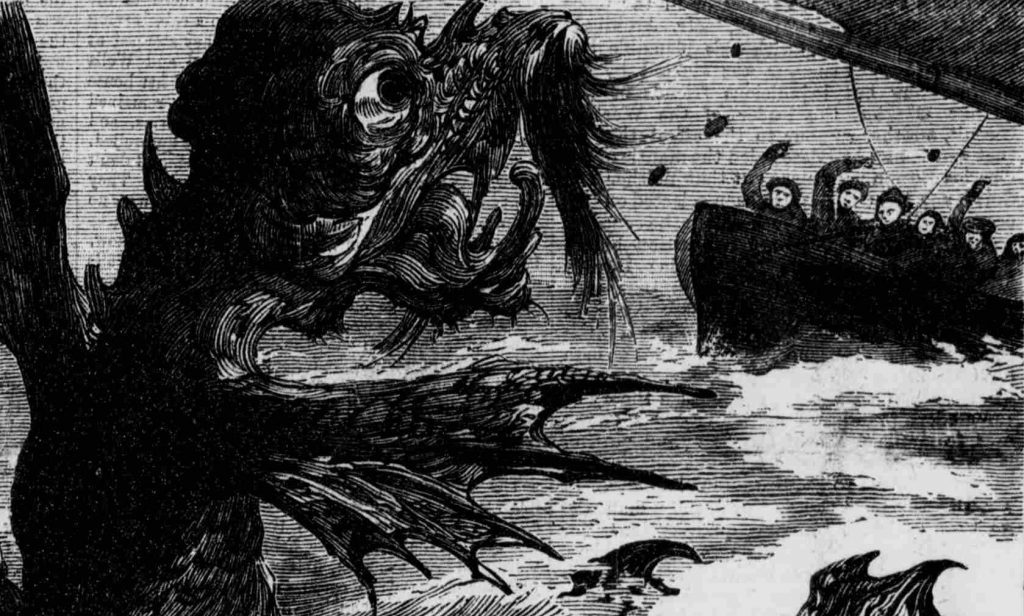 In my travels through The Courier's archives I have come across tales of mermaids and even monkeys dressed in wigs and lipstick designed to lure lovelorn mariners on to rocks.
It is, however, the sheer volume of reports of sea monsters terrifying sailors in the North Sea that ring most authentic.
The reports are truly numerous and have the added credibility of named eye witnesses, so it is difficult to dismiss all of them as hoaxes.
Encounters span more than a century and describe remarkably similar beasts.
Among the more detailed accounts is one by West Wemyss fishermen William Christie and George Salmond, who spent more than an hour face-to-face with a beast in the Firth of Forth in July 1939.
They said it had a head shaped like a horse but had the features of a bear. It had a long neck and protruding eyes.
When the pair circled the beast in their boat it kept staring at them but if they got too close it would dip below the surface.
A few years earlier, in September 1903 the crew of the Fraserburgh fishing steamer Glen Grant had an alarming experience 80 miles off the coast.
Suddenly the sea became rough and one crew shouted "whales". To their consternation, however, a huge dark body arose and made for the boat. The men were paralysed with fear as the beast made for them while making an intimidating swaying motion.
When it was within 20ft, it rose to an incredible height, hissed and plunged into the sea.
As the monster made its way below the boat, the bows dipped and the engine room was flooded.
The monster reappeared some distance away but, to the crew's horror, it came racing at them at a furious pace.
One crew member shot at it but could not be sure he hit it. At that, its long, sinuous body slunk below. The crew of the Glen Grant estimate it was 200ft long with a head like a sea horse.
Days before, the men of Montrose trawler, Rose, had a similar experience off Arbroath when they had a monster in view for 15 minutes. They described it as having a snakey appearance.
Want more? Click here for more on Chris's ebook "Monsters, Ministers and Mayhem"