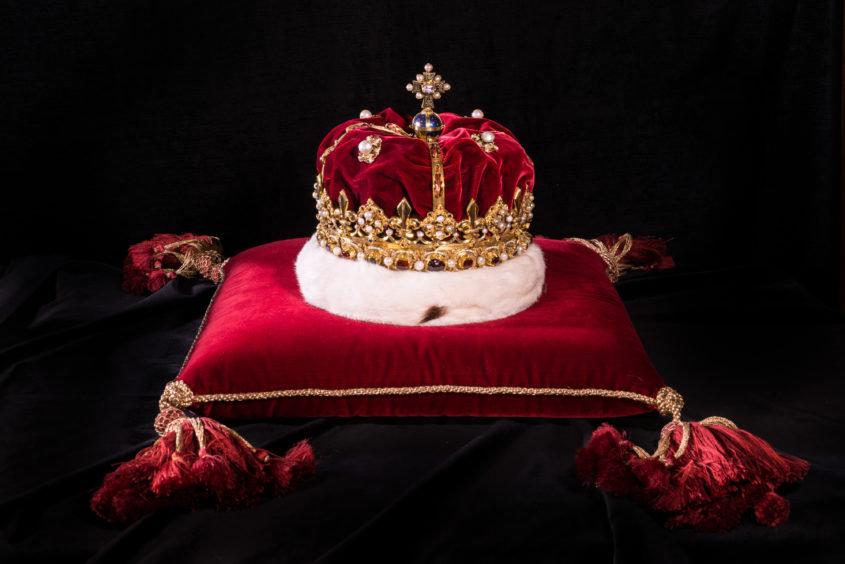 If you've visited Edinburgh Castle and seen the Honours of Scotland – Scotland's crown jewels – you'll know they are a breathtaking sight. The ornate sceptre was presented to James IV by Pope Alexander VI in 1494. The sword in an elaborate scabbard is also a rare survivor of a papal gift to a medieval monarch.
The beautiful gold crown, encrusted with jewels and lined with a velvet bonnet, was first worn for the coronation of James V's wife Mary of Guise in 1540, while the three pieces of regalia were first used together for the coronation of Mary Queen of Scots in 1543,
Richard Welander, head of collections for Historic Environment Scotland, explains: "They have a wonderfully chequered history and their past has been turbulent.
"They were removed and hidden from 1651-60 to keep them from Cromwell's Parliamentarian army and in 1707, they became redundant and were locked in a chest and sealed away after the Treaty of Union between England and Scotland.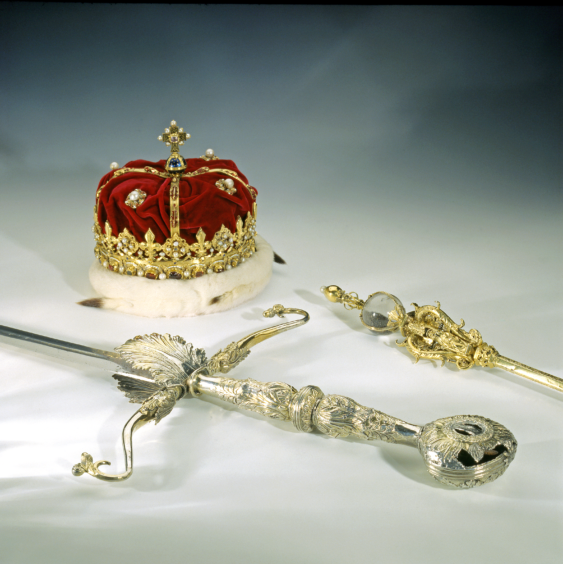 "Then in 1818 they were rediscovered by the novelist Sir Walter Scott, and with them a mysterious silver wand. In typical romantic style, Scott petitioned the king to have the jewels unlocked and put on display. He would pull people into the castle to look at them for the price of a shilling, a substantial amount in those days."
The oldest surviving set of crown jewels in the UK, the Honours of Scotland are displayed in the Crown Room, surrounded by a special exhibition.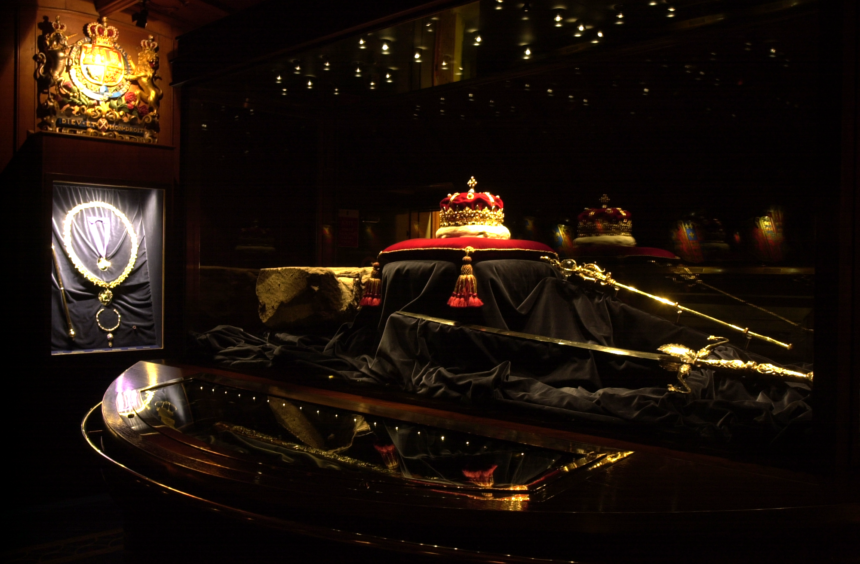 The crown is still in regular use at the opening of the Scottish Parliament, where it sits in the centre of the debating chamber on a table in front of the Queen. It is Richard's job to transport the crown from the castle to Holyrood and this hands-on experience always leaves him in awe.
"It's astounding to think that this crown once sat on the head of Charles II," he says. Made by James V's goldsmith John Mossman, the crowns weighs 3lbs 10 oz and is studded with precious stones including Scottish pearls, garnets and amethysts.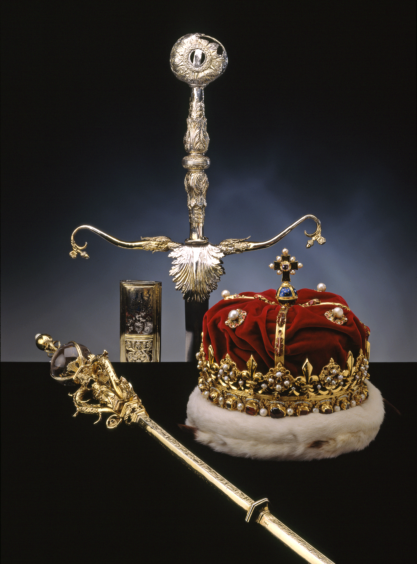 "It's a piece of 16th Century bling," says Richard fondly. "The quality of the stones isn't particularly good by modern standards and it's a little the worse for wear – but when you're 500 years old you're allowed to look your age!"
The regalia only requires a little light dusting now and again as regular polishing damages the metalwork.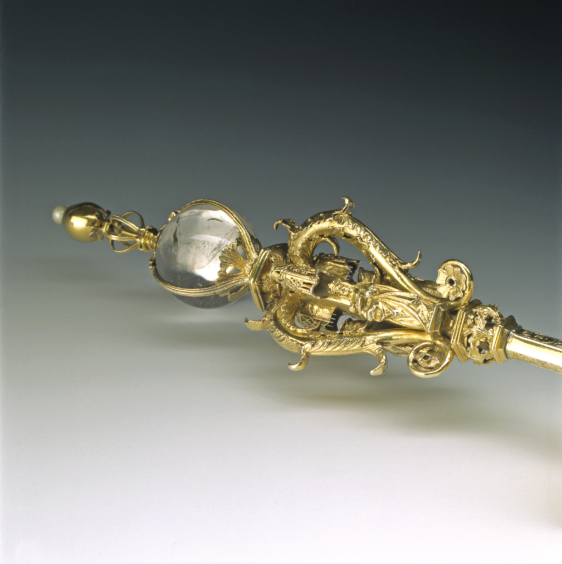 "The crown gets a quick dust before it goes to Parliament," says Richard. "They're not cleaned very often for good conservation reasons."
The priceless jewels have four Protectors – the First Minister, the Lord Advocate, the Lord Justice Clerk and the Lord Clerk Register.
"Our job is to look after them on a day-to-day basis," smiles Richard. "We have around two million visitors a year to the castle and 80% of them will go through the exhibition and into the Crown Room.
"But for me, to see the ancient crown in the modern setting of the Parliament is intensely moving and powerful."