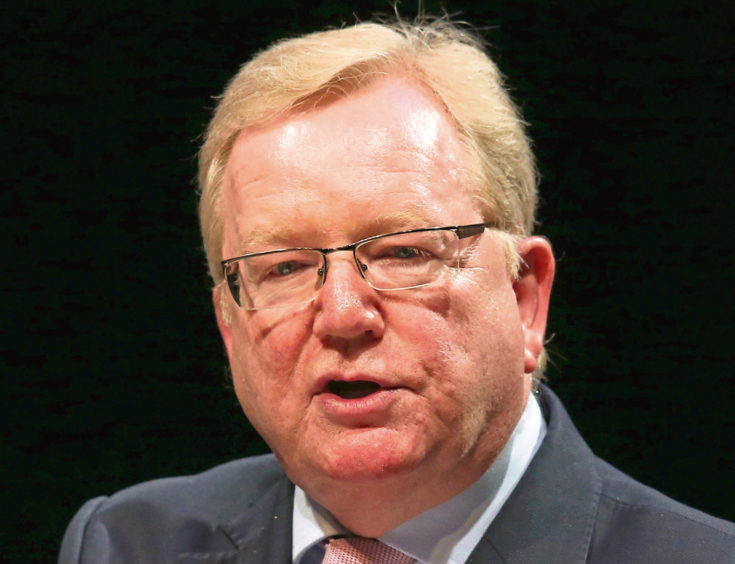 The process to elect the next leader of the Scottish Conservatives launched on Monday.
Interim party-leader Jackson Carlaw, who lead the party through December's general election north of the border with mixed results, is in the running for the position and could be elected uncontested.
Relative outsider Michelle Ballantyne said she would contest the competition to make sure it was not a one-horse race.
Any member of the party looking to become leader needs to be nominated by 100 party members who have been paying participants in the Scottish Conservatives for at least three months.
The process of submitting nominations begins on Monday morning, with the deadline for nominees coming to a close on Friday January 17 at midday.
Once a candidate has more than the minimum 100 votes, then they will have to confirm with party bosses they still wish to contend to be party leader.
If only one candidate, for example Mr Carlaw, receives the appropriate number of votes then they will ascend to the role of party leader without further votes.
Should there be more than two candidates, then an alternative, secret ballot will be held until a winner is chosen.
Candidates will not be able to spend more than £20,000 over the course of their campaign.
The leadership contest was triggered following the resignation last summer of Ruth Davidson, who had led the party for eight years.
Ms Davidson resigned shortly after Prime Minister Boris Johnson was named leader of the Westminster party, citing "family and personal" reasons.
Under her leadership, the party achieved its best-ever result in a
Holyrood election, becoming the second-largest group behind the SNP in
the Scottish Parliament.
She only returned to frontline politics in April, following the birth of her son
Finn with partner Jen Wilson.
Ms Davidson did campaign during the December election, as a back bench MSP, and told The Courier "never say never again" at returning to frontline politics in future.