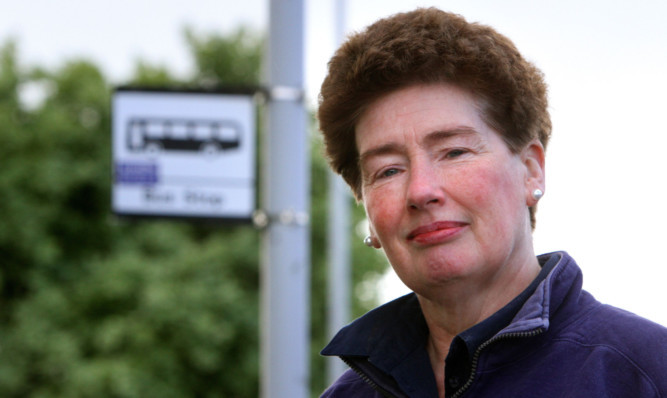 Scottish Labour's stance on the Union has been thrown into further doubt after a candidate called for a pro-independence movement within the party.
Mary Lockhart, Labour's maverick candidate for Mid Scotland and Fife, said during a hustings event that her leader, Kezia Dugdale, is "comfortable" with members campaigning for separation.
The party must embark on "soul-searching", Ms Lockhart said, given that nearly a third of its members voted Yes in 2014 and support for independence was at its highest in traditional Labour heartlands.
On whether Labour could back independence at some point in the future, she said: "It will depend on who joins and who leaves after this election.
"I will still certainly be arguing for a campaign for independence within the Labour party. The party is unlikely this time to adopt a line. It won't campaign for independence, it just won't stop anybody else from doing so."
The Scottish Labour leader was forced to say she would vote No in any potential referendum rerun during a BBC Sunday Politics interview, but has previously said she is relaxed about the prospect of candidates being free to support independence.
Ms Lockhart's comments have been pounced on by the Tories, who are calling for Ms Dugdale to clarify Labour's position on independence.
Jackson Carlaw, the deputy leader of the Scottish Conservatives, said: "Mary Lockhart's support for independence is well known and she has an honest position.
"But if Ms Dugdale is whole-hearted about her support for the Union, why are her candidates who oppose the Union allowed to stand?"
Ms Lockhart, who was speaking at the Women for Independence event on Thursday, also claimed the deputy leader Alex Rowley backs home rule for Scotland through a federation of countries within the UK.
The former chairwoman of the Scottish Co-operative Party, who is 12th on Labour's list for the Mid Scotland and Fife regional vote, was a vocal Yes campaigner in the 2014 referendum.
A spokesman for Scottish Labour, which is to publish its manifesto on Wednesday, said: "Scottish Labour is opposed to independence and our manifesto will contain a commitment that we do not support another referendum.
"Instead of the arguments of the past that the Tories and the SNP seem obsessed to re-run, Labour is focussed on the future and how we use the new powers of the Scottish Parliament to take our country forward."