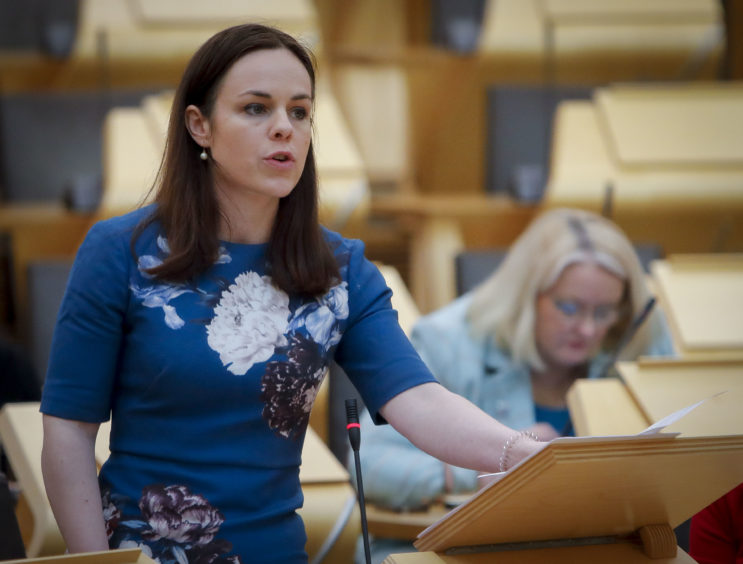 Finance Secretary Kate Forbes has performed a partial U-turn on support for small businesses following complaints that Scottish firms would receive less cash than those south of the border.
Ms Forbes unveiled a £220 million package of business grants to help firms through the coronavirus crisis which included a move to close some of the funding gap between Scottish and English firms.
Her announcement followed pressure from businesses and opposition politicians who were concerned that small Scottish businesses were not receiving as much support as their counterparts in the rest of the UK.
In England, hospitality, tourism and leisure chains have been given grants of up to £25,000 per property as long as the building's rateable value is less than £51,000.
In Scotland, the plan had been to give out £25,000 grants per business rather than per property – a system that would mean a Scottish firm with several outlets would receive considerably less than its equivalent south of the border.
Ms Forbes said £120m of the £220m package would go towards extending the Small Business Scheme to take account of that anomaly. She also said the cash was in addition to the £2.2bn business support package received from the UK Treasury.
The new package means that in addition to a 100% grant on the first property, small business rate payers will be eligible to a 75% grant on all subsequent properties.
The remaining £100m will be used to protect self-employed people and viable micro businesses and SMEs who are "in distress" as a result of the coronavirus outbreak, with the cash channelled through local authorities and enterprise agencies.
This still falls short of equivalent support in rUK but is welcome nonetheless, and follows pressure from @ScotTories speaking up for businesses across Scotland. https://t.co/7tImMJOgIH

— Donald Cameron MSP (@DAJCameron) April 15, 2020
The change in stance was described as a "step in the right direction" by business leaders although the SNP's opponents pointed out levels of help were still behind elsewhere in the UK.
Liz Cameron, Scottish Chambers of Commerce chief executive, said: "We raised directly with Scottish ministers the gaping anomaly between the financial support available for businesses with more than one property in Scotland compared to businesses in the rest of the UK. Today's announcement is a positive step in the right direction which will give much-needed financial relief to many small businesses.
"We are also pleased to hear the Scottish Government is providing support to newly self-employed people not eligible for other schemes. Questions still remain on the criteria and speed of delivery and ministers must provide businesses with reassurance that cash support will be released quickly. The harsh reality of this situation means any delays in support is the difference between a business going under or surviving."
This new Scottish Government package should plug some of the most obvious and dangerous gaps in coronavirus support for smaller firms and the self-employed."

Colin Borland of the FSB
Colin Borland of the Federation of Small Businesses (FSB), said: "This new Scottish Government package should plug some of the most obvious and dangerous gaps in coronavirus support for smaller firms and the self-employed.
"For those that were due to receive nothing – like the new self-employed and some home-based and vehicle firms – this new help could be a lifeline. For others – like smaller chains – it could provide a critical top-up to the money already in the pipeline.
"This help looks more flexible than previous schemes, and Ministers in Edinburgh deserve credit for adjusting the help on offer following feedback from firms and the FSB.
"We'll need to see the swift deployment of this cash. And this looks unlikely to be the end of the story. If we want as many firms as possible to make it through this crisis, then governments north and south of the border may be required to provide additional rounds of help."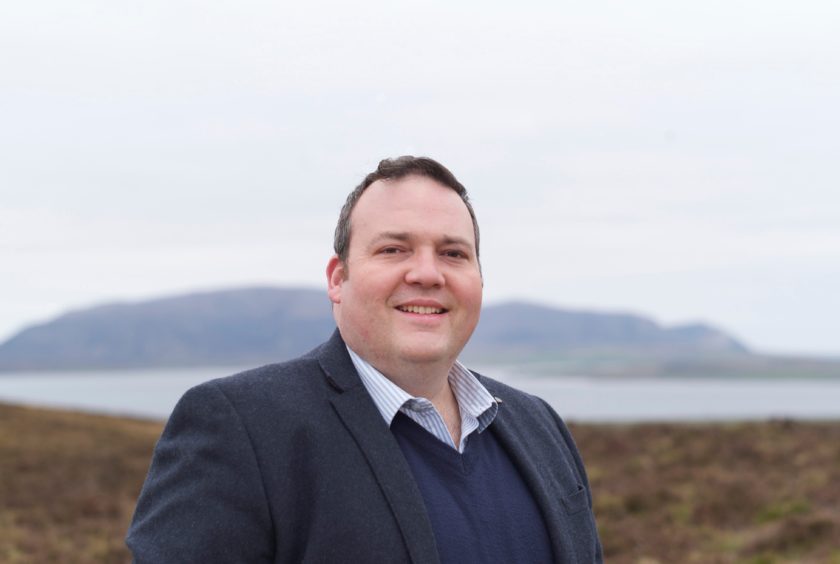 Highlands and Islands MSP Jamie Halcro Johnston said: "In the face of strong pressure from businesses across Scotland and from my Conservative colleagues, the Scottish Government has finally been forced to see sense. While this still doesn't provide the same levels of support as is available to businesses south of the border, the Scottish Government's belated u-turn is welcome nonetheless.
"What is so frustrating is that there was a readymade UK model available but Scottish ministers chose to diverge for no good reason.  This meant delays which have caused unnecessary uncertainty and concern to businesses across the Highlands and Islands."
Applications for the £100 million fund will be open by the end of the month, and the new arrangements for the Small Business Grant will be in place to receive applications on 5 May.
Ms Forbes said: "Our support for business now exceeds the £2.2 billion passed on from the UK Government and actively works to fill the gaps in the UK schemes.
"Around 100,000 businesses in total are already eligible for our small business grants and from today we will be extending that scheme in response to feedback from businesses on the frontline of this economic crisis.
"The creation of a £100 million fund is to help those micro and SME businesses who face immediate cash flow challenges, are ineligible for other schemes and are the productive base for supporting employment in the future. It will also support those newly self-employed people who are also ineligible for UK schemes and will be a vital lifeline for many businesses and individuals across Scotland.
"With UK Government support not being available until June, we are going further to secure the future economic viability of Scottish firms and applications will be open by the end of the month.
"While many businesses are in difficulty, some are doing better than others or can pull through from their own resources.
"Just as we ask the public only to buy what they need in the supermarkets, we are asking businesses who do not need this vital help to refrain from claiming additional support unless absolutely necessary so we can direct as much help as possible to those who need it most."