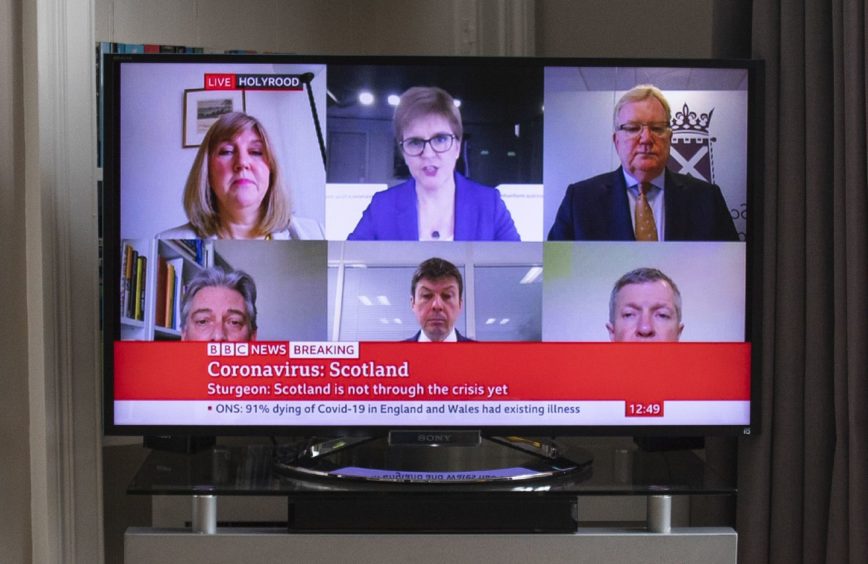 The Scottish Government's attempts to alert supermarkets to the country's most vulnerable have been branded "pitiful" by the Scottish Conservatives.
Leaders of Scotland's political parties took part in only the second virtual leaders questions debate on Thursday.
Scottish Conservative leader Jackson Carlaw again raised concerns surrounding the ability of the country's vulnerable to be able to do their shopping, as restrictions and lockdown regulations look set to continue for a further three weeks to halt the coronavirus pandemic.
The Scottish Government has what is referred to as a "shielded" list which was to be passed to supermarket bosses to help prioritise home delivery slots.
Family of Fife OAP who has had sepsis and pneumonia slam lack of shopping delivery slots
When asked how many people had been registered with the Scottish system, the first minister said 21,000. Initial government estimates put the total list of "shielded" people at 200,000.
First Minister promises the system will work
Ms Sturgeon said: "I don't decide who is in the vulnerable shielding group…it is decided by people who are qualified to.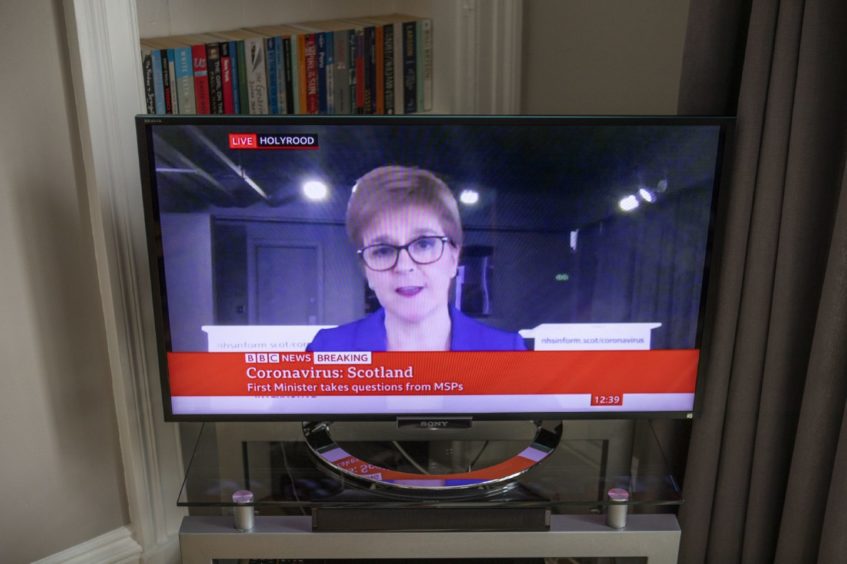 "We originally said the number would be 200,000, we then thought that would be 120,000. Further checks making sure everyone was captured (shows) that figure is 157,000.
"All of these people have been notified.
"We are making the system work, we are working and we will continue to resolve the individual cases…to make sure these are fixed as quickly as possible."
Response branded 'pitiful'
Following the question session, Mr Carlaw said: "We are now weeks into this public health crisis, yet still the SNP hasn't managed to ensure vulnerable people can get supermarket delivery slots.
"The UK Government simply passed its list on to the big chains, which allowed them to prioritise delivery slots for those who needed them most.
"But here, the SNP dithered and eventually came up with a convoluted system, which hasn't worked properly, and resulted in a pitiful number of shielded people receiving the help they need.
"It's just another example of the SNP doing something differently for the sake of being different – and the consequences for the most vulnerable people have been serious.
"The SNP government doesn't even seem to know how many people are on its shielded list, with the number changing radically each time a minister talks about it."