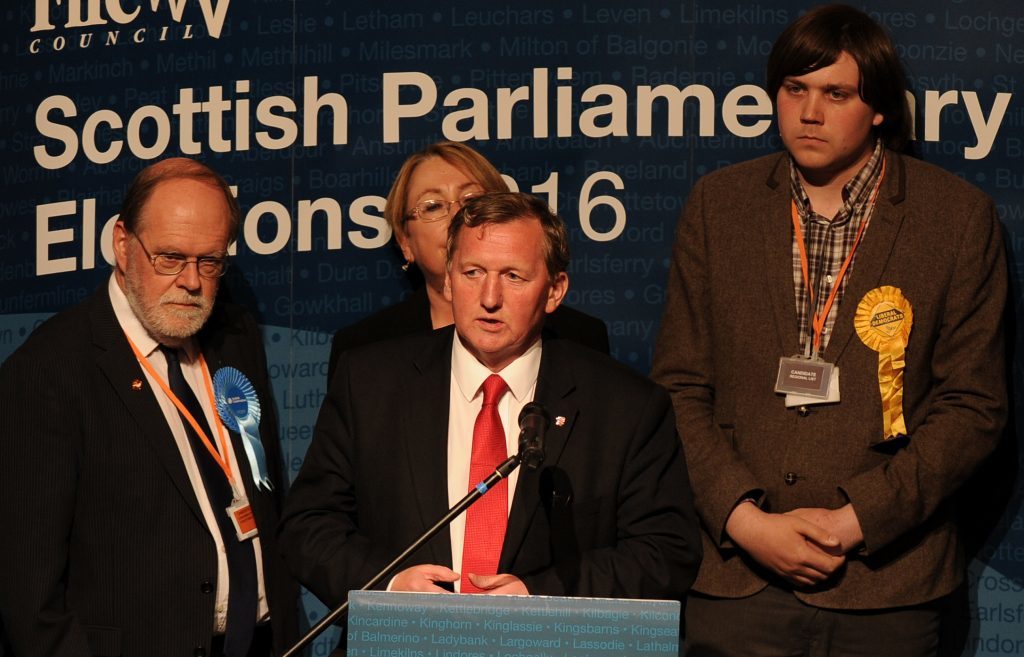 Scottish Labour needs to work out where it stands on independence, its deputy leader has said.
Speaking in the wake of the party's crushing defeat to both the SNP and the Tories, Alex Rowley said they must take a fresh look at their position on the constitution.
The party haemorrhaged votes to the SNP and Conservatives, who are both unequivocal on the independence question, as they crashed to their worst vote share in Scotland for more than a century.
Mr Rowley told the BBC it was the right approach to talk up using the new income tax powers to fight austerity.
But he added: "It's evidently clear that people are still talking about the constitution and the constitution is still a big issue.
"So for Labour we've got to learn from that and we've now got to set out the type of Scotland that we must see moving forward, addressing the constitutional question. That's the next step for Labour.
"Unfortunately in Scotland there has been a label, you're either Unionist or you're Nationalist. Labour needs to set out what it believes is the best way forward for Scotland."
The campaign was pockmarked by Labour uncertainty over independence.
Kezia Dugdale, the Scottish Labour leader, said it was "not inconceivable" she would campaign for independence, while the day before polling she insisted she will "always believe" in Scotland's place in the UK.
The Scottish Conservatives more than doubled their seat number in Holyrood in a disastrous night for Scottish Labour.
An unprecedented third consecutive term was secured by the SNP, although that achievement was tempered by losing their overall majority.
Speaking this morning, the SNP's number two in Scotland John Swinney said it was a "colossal achievement" for the party to come within a "hair's breadth" of a majority after nine years of Government.
Asked if they had mandate for a second independence referendum, he said: "If we want to have one we have to earn that right by persuading people in Scotland that independence represents the best way forward for our country."