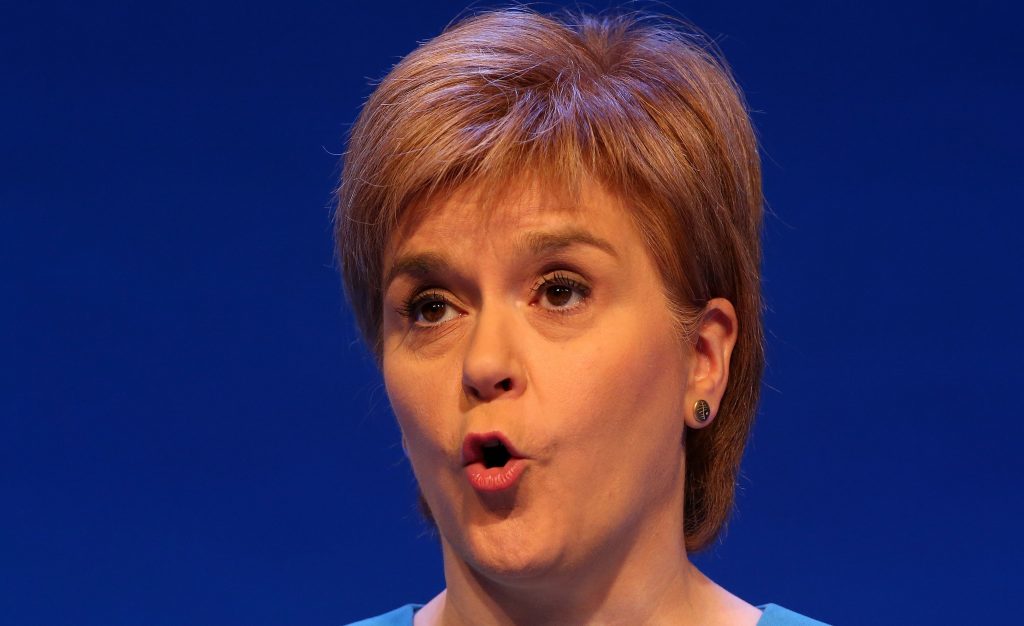 The claim that more money would be spent on the NHS in the event of a Brexit is one of the most "deceitful and contemptible" assertions of the EU referendum campaign, Nicola Sturgeon has said.
The First Minister told delegates at the Royal College of Nursing congress in Glasgow that a Remain vote was the only way to protect workers' rights and the health service.
Leading Brexit campaigners have claimed leaving the EU would allow the UK to boost the NHS budget by £100 million per week by 2020, stating the money could come from the UK's annual contribution to the EU budget.
Ms Sturgeon, though, said the politicians could not be trusted on the health service.
"The claim that politicians leading the Leave campaign have made that they would spend more money on our NHS is surely one of the most deceitful and one of the most contemptible of all of the claims made," she said.
"Before you make your choice on Thursday, look at what the leaders of the Leave campaign really think about our NHS.
"Boris Johnson wants patients to be charged for using the NHS, Michael Gove wanted privatisation, Nigel Farage wants the NHS funded by an insurance model rather than government funding."
She added: "I wish that people like Boris Johnson and Nigel Farage just once could acknowledge the immense contribution than migrant workers make to our NHS instead of demonising them at every turn.
"For me, the idea that our NHS could fall into the hands of people who actually sit even to the right of George Osborne and Jeremy Hunt fills me with utter horror.
"To protect workers' rights and to protect our NHS, we must and should vote Remain on Thursday."