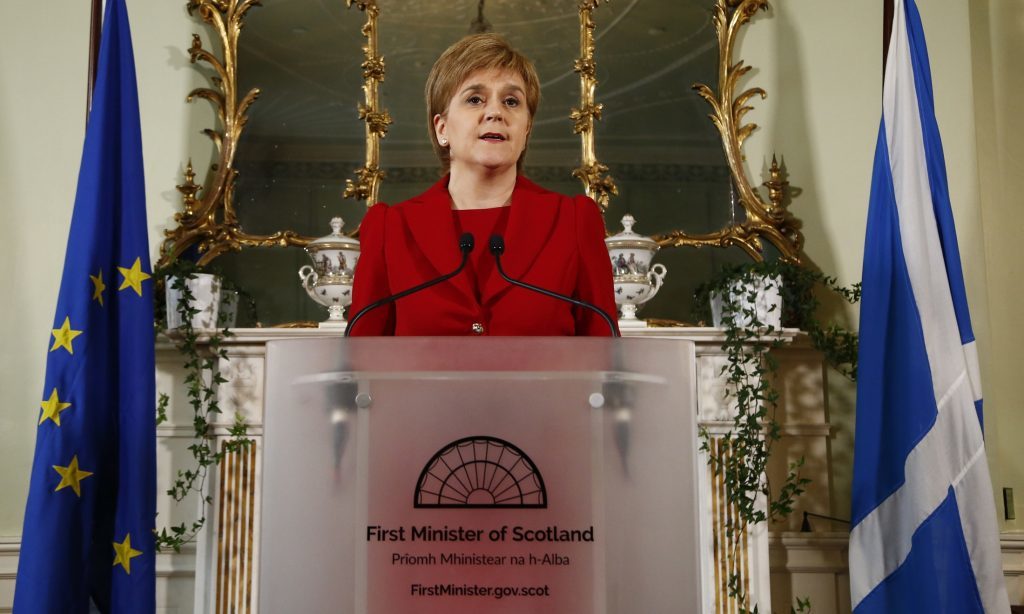 Scotland is set for a re-run of the independence referendum after the First Minister said the prospect is "highly likely".
Nicola Sturgeon said the Scottish Government is starting to prepare the legislation needed to secure another vote on independence as part of their efforts to save Scotland's EU status.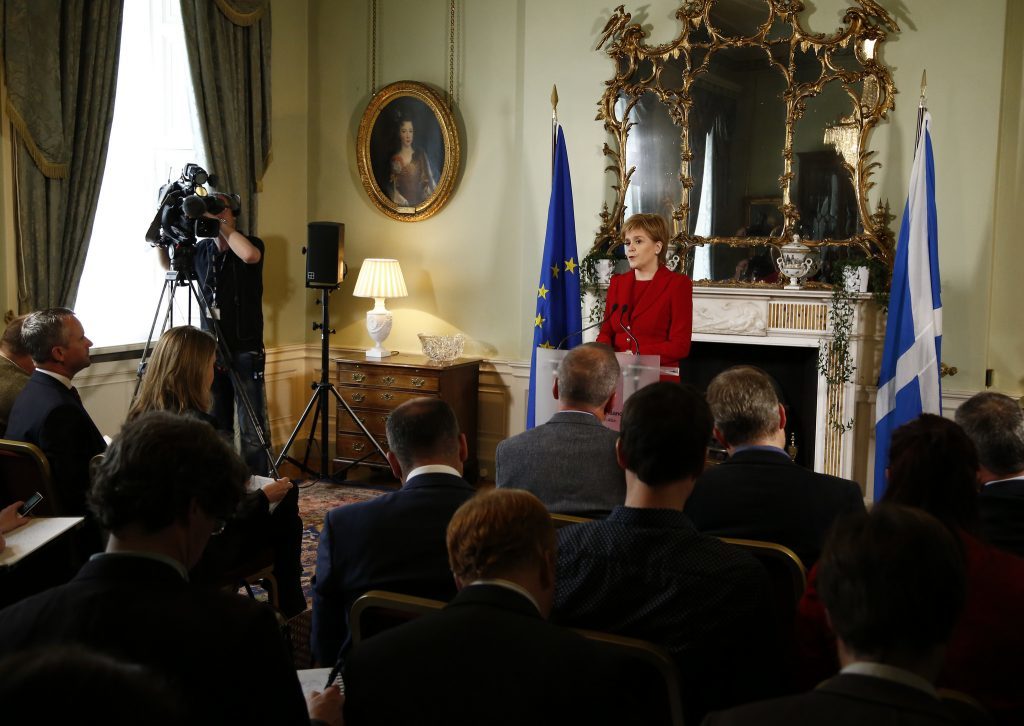 Speaking at Bute House, the First Minister said the wheels are in motion should Holyrood agree that another independence vote is the "best way or only way to protect our place in Europe".
She said Holyrood "must have the option" to hold a referendum by autumn 2018 – when the UK's departure from the bloc is most likely to be completed.
"I think an independence referendum is now highly likely but I also think it is important that we take time to consider all steps and have the discussions, not least to assess the response of the European Union to the vote that Scotland expressed yesterday," she told a press briefing this morning.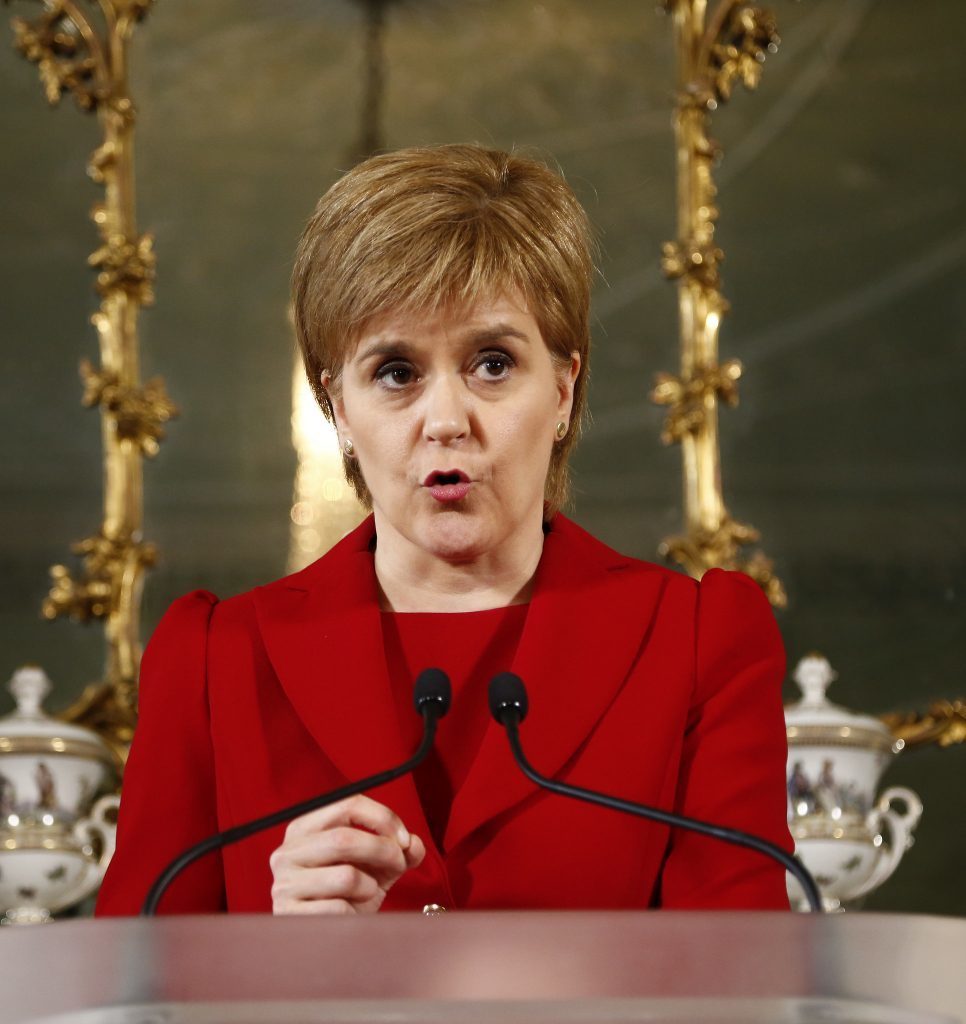 The SNP have only minority control of the Scottish Parliament, but they are likely to be supported in a Holyrood vote for another referendum by the pro-independence Scottish Greens to secure a majority.
Scots strongly backed staying in the EU in yesterday's referendum but face being taken out the bloc based on Brexit votes from elsewhere in the UK.
Ms Sturgeon said the two-year period for the UK's withdrawal from the EU will be triggered when David Cameron steps down in October.
"If Parliament judges that a second referendum is the best way or only way to protect our place in Europe it must have the option to hold one within that timescale," she said.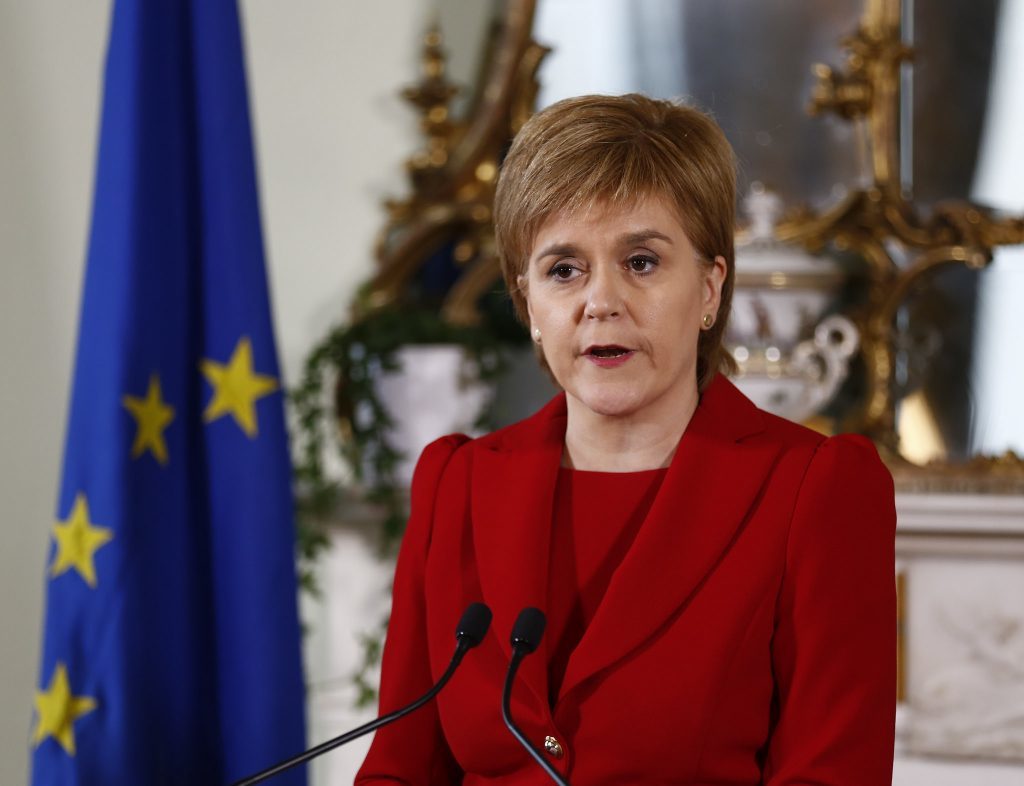 "That means we must act now to protect that position.
"I can therefore confirm today that in order to protect that position we will begin to prepare the legislation that would be required to enable a new independence referendum to take place if and when Parliament so decides."
Ms Sturgeon said Scotland being taken out of the EU against its will by votes elsewhere in the UK is "democratically unacceptable" and is a trigger for another independence referendum, as stated in their manifesto.
"Scotland now does face that prospect," she said.
"It's a significant and material change in circumstances and therefore it is a statement of the of the obvious that the option of a second independence referendum must be on the table – and it is on the table."
The SNP leader hit out at those who said in 2014 that only voting against Scottish independence would protect the country's position in the EU.
She then turned her ire at at the "fear and hate" spread by some during the Brexit campaign.
But she had some warm words for Mr Cameron, saying he "deserves our thanks" for doing the tough job he has done for six years.