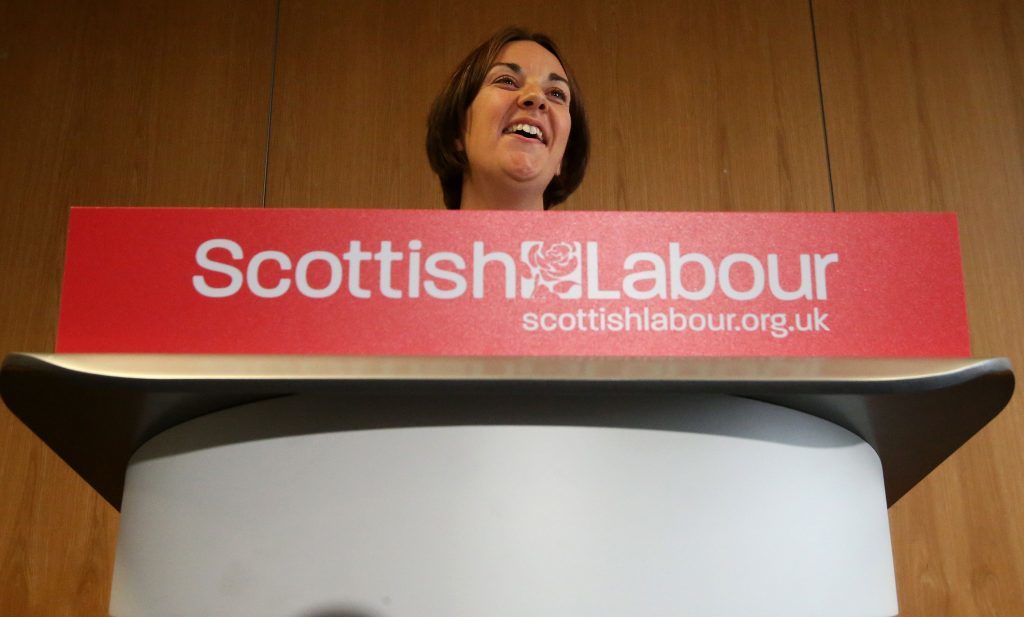 Labour will move to hike taxes in Scotland in an attempt to embarrass the SNP over austerity, Kezia Dugdale announces today.
The Scottish Labour leader will ask Nicola Sturgeon to take away an extra penny in the pound from every person in the country and introduce a 50p top rate of tax. Party insiders claim this will raise almost £500m for public services, £400m from the extra 1p and £80m through the 50p rate.
As Labour crashed to third place behind the Conservatives in May's Holyrood election, former Fife MP Thomas Docherty branded the manifesto cornerstone to hike taxes "self-immolation for dummies".
But, in her keynote speech to the Labour conference in Liverpool, Ms Dugdale will attempt to win back left-wing voters by portraying the Ms Sturgeon as a First Minister who is ready to "accept a Tory budget from Westminster".
She will say: "Leadership does not mean marching to London to make your point, but refusing to take the tough decisions when you are at home.
"It doesn't mean blaming someone else for your problems.  And it certainly doesn't mean demanding power and then refusing to act.
"Nicola Sturgeon is the most powerful First Minister that Scotland has ever had. In her hands, she has more power than any of her predecessors to change our nation.
"But for a woman who is famous for saying yes, her answer when you ask her to use the powers she has is always no."
A Scottish Government spokesperson said: "The First Minister has been clear that hard working families should not have to pay the price of UK Government austerity.
"Where we have the powers to do so, we are making taxation fairer and more proportionate to the ability to pay, while also raising additional revenue. Our income tax proposals for 2017/18 and beyond will protect lower income taxpayers – but also generate extra revenue of around £1.2 billion by 2021/22 to invest in key public services.
"Similarly, we are proposing progressive reforms to local taxation which will, over the lifetime of this Parliament, raise an additional £500 million to invest in raising educational attainment.
"There are no cuts planned to NHS funding from the Scottish Government, and to suggest otherwise is simply false. There has been record investment in the NHS – In these 5 years we will be delivering in excess of £60 billion in health funding."