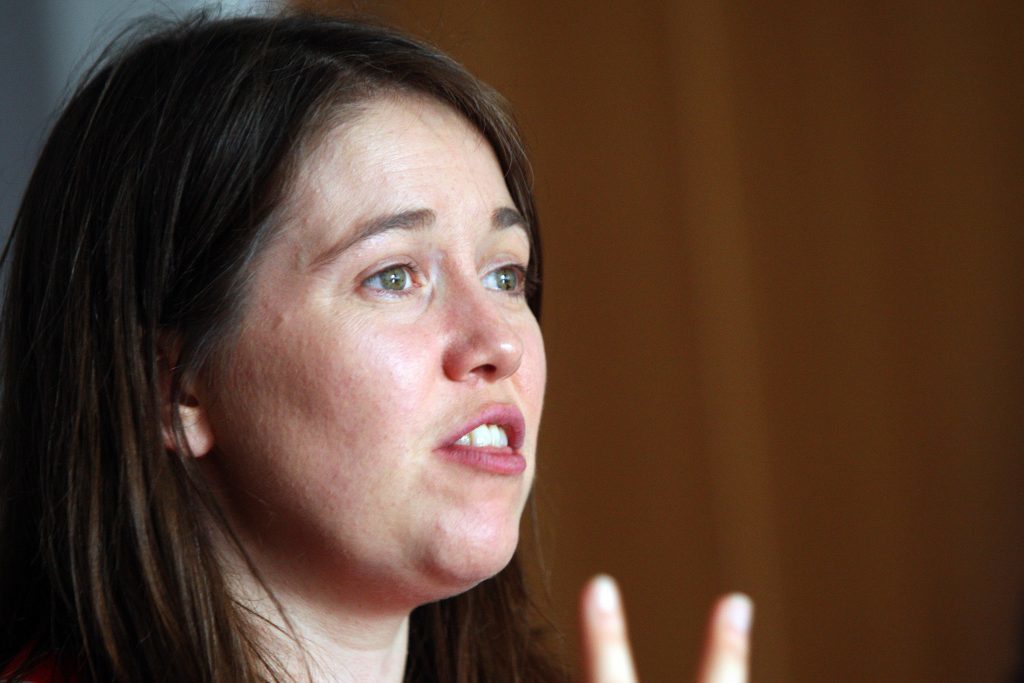 The SNP government "sees value" in a plan to host the UK's first state-approved shooting gallery in Scotland.
Drug addicts will be able to inject under supervision at the proposed Glasgow facility, which would be sanctioned to distribute medical-grade heroin.
Public health minister Aileen Campbell said the government backs the proposals in principle.
"The Scottish Government sees values in this proposal and is supportive of it subject to the business case," she added.
Responding to a Centre for Substance Use Research warning that there is a "real danger" that Scotland is moving away from services to "get addicts off drugs", she said the government has invested "heavily and significantly" in treating dependency.
Ms Campbell was challenged by opposition MSPs over the government's 20% cut to alcohol and drugs partnership funding.
Adam Tomkins, for the Scottish Conservatives, said that decision was "baffling and misguided", while Liberal Democrat MSP Alex Cole-Hamilton described it as "retrograde".
Earlier, Neil McKeganey, of the CSUR, said there should be more focus on helping addicts off drugs.
"These facilities have a role to play but there is a real danger that we're moving steadily away from a commitment for services to get addicts off drugs," she said.
Already in operation in some European cities, the safer consumption facility and treatment service in Glasgow is recommended by the Glasgow City Alcohol and Drug Partnership.
It will involve NHS staff but the location of the centre and its cost are still to be established, although advocates say analysis of other units has "demonstrated their cost effectiveness from a societal perspective".