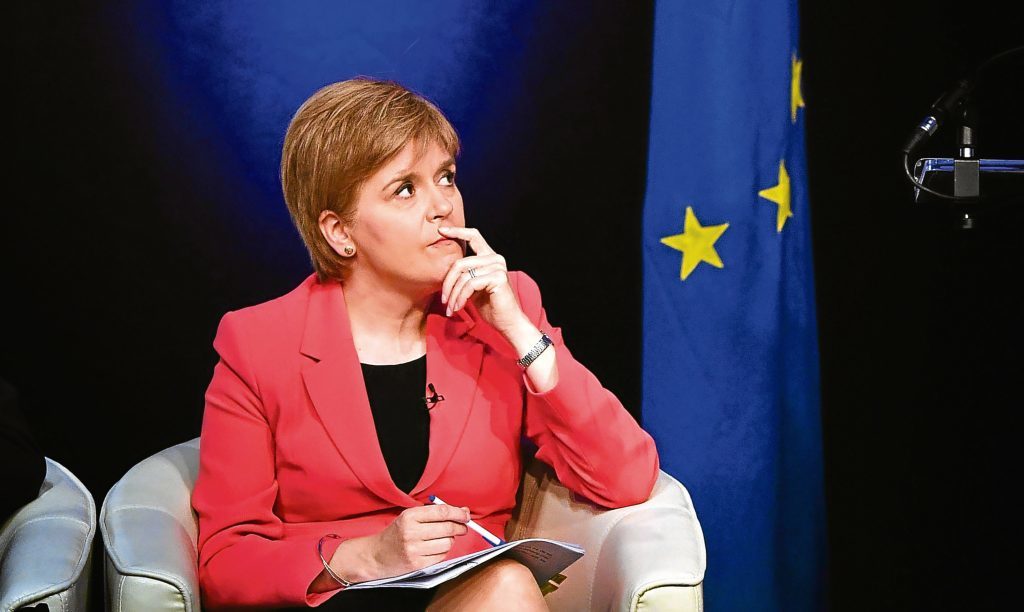 SNP ministers have not discussed with their French counterparts how a bespoke Scottish Brexit deal would be achieved, The Courier can reveal.
Culture Secretary Fiona Hyslop said during a television interview at the weekend that European nations were "very sympathetic and understanding of the position Scotland is in" following the June referendum.
She added: "We have spoken to ministers. I've spoken to Harlem Désir (the French secretary of state for European affairs) in Paris, I've spoken to the Italian Government."
A French embassy spokeswoman confirmed a meeting in September included discussions on educational and cultural ties, as well as investment prospects for French businesses in Scotland.
She said: "They also reviewed the today's (sic) main European issues but did not touch upon the negotiations regarding Brexit since article 50 has not been triggered yet."
A Scottish Government press release about the trip said work by SNP ministers "to protect Scotland's place in Europe" was touched upon.
There was more encouragement for the SNP from an Italian embassy spokesman, however, who confirmed "informal" conversations have taken place between the two administrations.
He added: "The negotiation for Brexit, as you know, will be only with the European Commission – and not with any single EU Government – and it will commence only after the UK Government activates the procedure under article 50 of the Treaty of Lisbon."
Conservatives constitution spokesman Adam Tomkins said: "Ministers should not…use these meetings to claim afterwards that there is some kind of negotiation on-going between Scotland and EU nations when quite clearly there is not. It is dishonest."
Nicola Sturgeon is trying to persuade Theresa May minster to keep the UK in the single market after it exits the EU and has floated the idea of a Scottish deal with Brussels if that does not happen.
A source close to the First Minister insisted she has been open that it will be up to the Prime Minister to put forward all exit proposals, including any for Scotland, given the UK is the member state.
A Scottish Government spokesman said: "As we made explicitly clear at the time, Ms Hyslop and Mr Desir discussed Scotland's position on the EU referendum result.
"They did not discuss Brexit negotiations as Article 50 had not been triggered – and as we have also made clear, we are intent on our proposals for Scotland being advanced through the UK negotiating strand.
"This is entirely consistent with French Embassy's position regarding the meeting."
Meanwhile, a Spanish supporter of Scottish independence has joined the European Parliament's Brexit negotiation team.
Catalan's Josep Maria Terricabras has been named as one of a dozen MEPs on a team monitoring Britain's bid to leave the bloc.