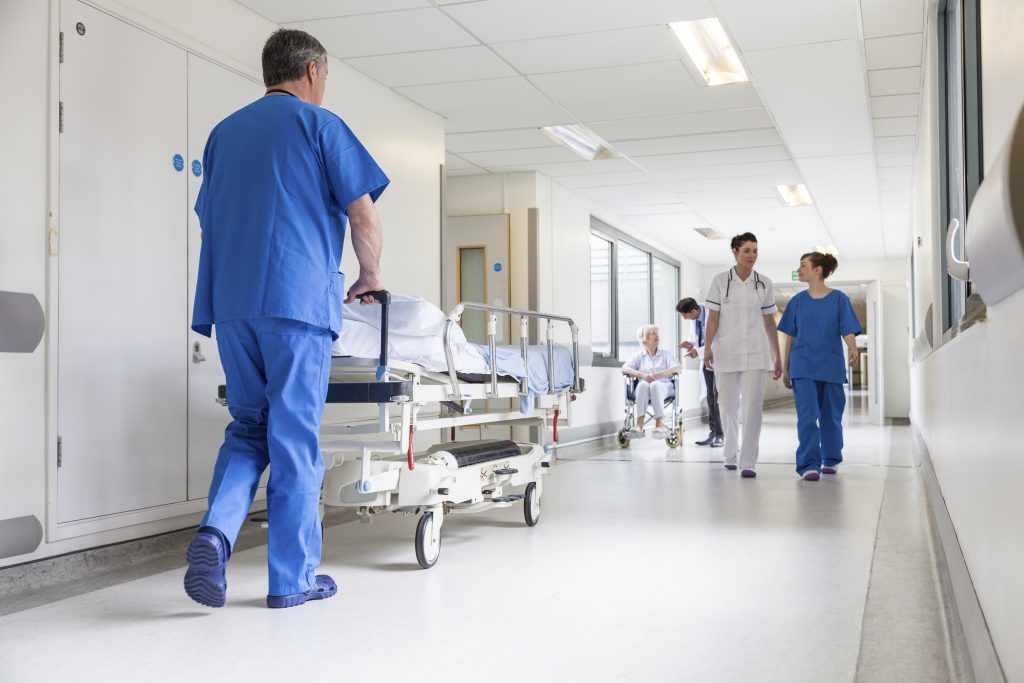 Falling staff levels in Tayside and Fife's health boards "show a worrying gap between rhetoric and reality", the body representing nurses has claimed.
Figures published by ISD Scotland revealed a small year-on-year dip in the number of NHS workers locally, despite an increase in the nationwide total.
It also found that Tayside had 171.4 whole time equivalent nursing vacancies, while Fife's figure was 87.4.
Norman Provan, Scotland associate director for the Royal College of Nursing (RCN), said: "Nursing levels are at historically high levels, but the rising demands on our health and care services mean that staff are under pressure like never before.
"The number of vacancies and the difficulties recruiting nursing staff show a worrying gap between rhetoric and reality."
There are 31.9 consultant vacancies in Fife, with 17.9 still empty after six months or more. The respective figures are 23.7 and 11.9 for Tayside.
The British Medical Association (BMA) called on ministers "to find a way to attract more doctors to work in Scotland and to fill vacant posts to ensure that the NHS continues to deliver a high-quality and sustainable health service".
Anas Sarwar, Labour's health spokesman, claimed the SNP government was "completely detached from reality about the crisis in the NHS workforce".
He said: "While government ministers demand praise for their record, hundreds of posts have been lying vacant for months in our health service."
Health Secretary Shona Robison said: "Under this government, NHS staff numbers have risen to record highs – with more consultants, nurses and midwives now delivering care for the people of Scotland."
An NHS Tayside spokeswoman said that "small fluctuations in our staff numbers are what we would expect to see as we redesign our services".
She added: "To ensure we continue to recruit to our workforce and reduce our reliance on nursing agency staffing, we have a proactive nursing and midwifery recruitment strategy, including actively attracting new graduates from universities. From our last cohort 211 nurses were recruited.
"We are also looking at new ways of recruiting to vacant posts including using social media and accessing the Scottish Government's online European recruitment portal."
NHS Fife failed to respond to a request for comment.