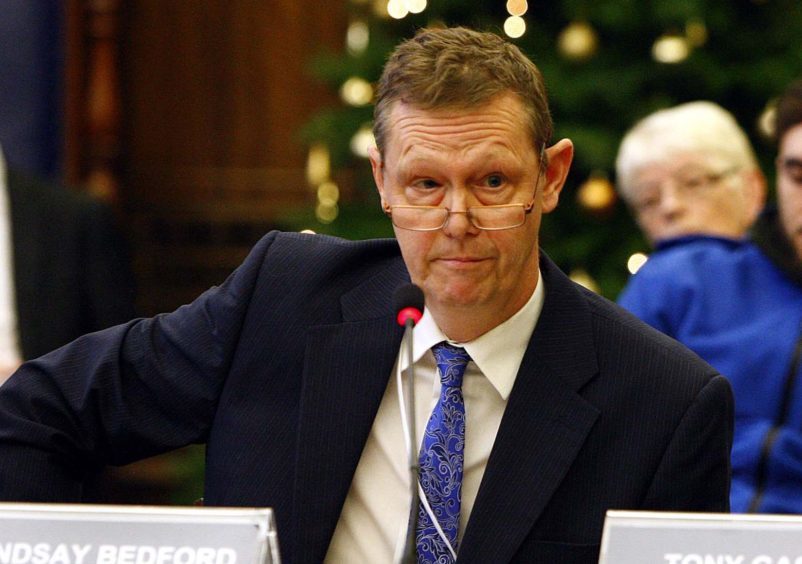 One of NHS Tayside's most powerful figures was in charge of a finance department during the health board's last cash crisis, The Courier can reveal.
MSPs will quiz health bosses today about their plans to try to get back on an even spending keel after requiring four consecutive years of Scottish Government bailouts to keep providing patient care.
It follows a bruising session of the Public Audit Committee in Dundee last December where finance director Lindsay Bedford was asked about his role in the year 2000 when a task-force concluded there was a "lack of effective financial control" in NHS Tayside.
Professor John Connell, the health board's chair, said Mr Bedford was a "junior member of the finance team", a view backed by the now senior manager later in the session.
The Courier has learned, however, that Mr Bedford was a finance manager based within the former Perth and Kinross healthcare NHS trust.
That trust was singled out as having "significant financial problems" by Audit Scotland in a damning 2001 report.
There is no suggestion his former job would have seen Mr Bedford involved in high level discussions almost two decades ago but MSPs feel they were not given the full picture when delving into the reasons behind NHS Tayside's current fiscal problems.
Liam Kerr, the committee's vice-convener, said: "Anyone from the outside looking in would question how the health board can find itself in such financial dire straits without those within the senior management team taking responsibility.
"There are questions to be answered here about the evidence presented. I doubt that the public would consider the role of finance manager to be a junior post.
"We cannot expect improvement if we do not have full transparency, including from those at the top."
Professor Connell denied that either he or Mr Bedford mislead the committee during the December session.
He said: "I advised the committee that I was in Glasgow working then and was, in fact, employed as a consultant there, and I also stated Mr Bedford did work in Tayside but he was a junior member of finance staff.
"This is correct as Mr Bedford was a finance manager in the Tayside University Hospitals Trust in 2001/2002, one of several finance teams in the organisation.
"This was a day-to-day operational finance role with no responsibility for budget management relating to individual services in the trust and no accountability for strategic direction or strategic decision-making."
An NHS Tayside spokeswoman added: "In Perth & Kinross Healthcare NHS Trust, the then Chief Executive was accountable for the proper use of public funds by the Trust.
"He was assisted in this by the Trust Board which included the Director of Finance and Information Systems, not Mr Bedford who was a finance manager at that time.
"In this role he was responsible for operational issues with no accountability for strategic decisions."
Mr Bedford and Professor Connell will face the committee on Thursday alongside chief executive Lesley McLay and Andrew Russell, NHS Tayside's medical director and deputy chief executive.
They will face tough questioning around the financial culture within the health board and where lessons have been learned, if at all.
The Courier revealed on Wednesday that the health board was forced to ask for more money from Scottish ministers to make it to the end of this year, while £17 million of its planned savings for next year have been identified as either "high" or "medium" risk.