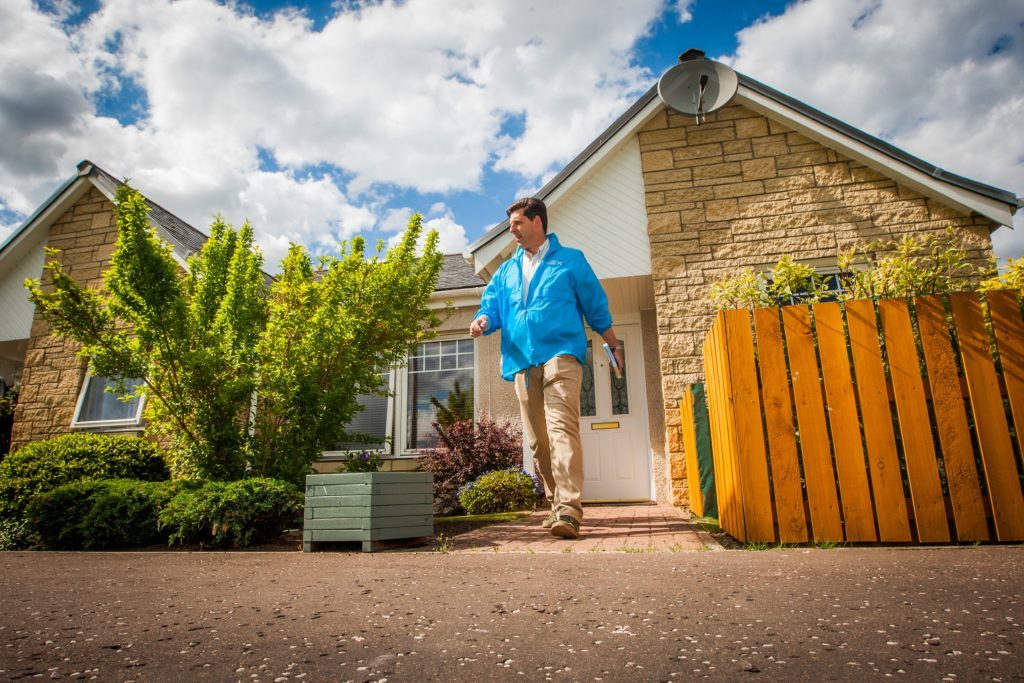 We let each party with a chance of winning a seat in Scotland take Gayle Ritchie on the trail with one of their candidates. Today, she follows Scottish Conservative Ian Duncan in Perthshire North.
It's a perfect day for canvassing in Perthshire.
The sun is blazing and, in Ian Duncan's words, it's "one of the politest constituencies – even when people are rude".
I meet Ian – the newly-selected Conservative candidate for Perth and North Perthshire – in Inchture, a peaceful dormitory village between Dundee and Perth.
Arriving ahead of schedule, I take the opportunity to wander round the pretty village and am greeted with smiles and hellos from the few people I meet. A promising start.
When Ian turns up, having driven from his home in Edinburgh (he originally hails from Alyth), he's accompanied by seven activists who have travelled from far and wide. One is from Dunkeld while another has made the trek from Leven.
Despite the heat, all are sporting bright blue anoraks, with the party name emblazoned across them.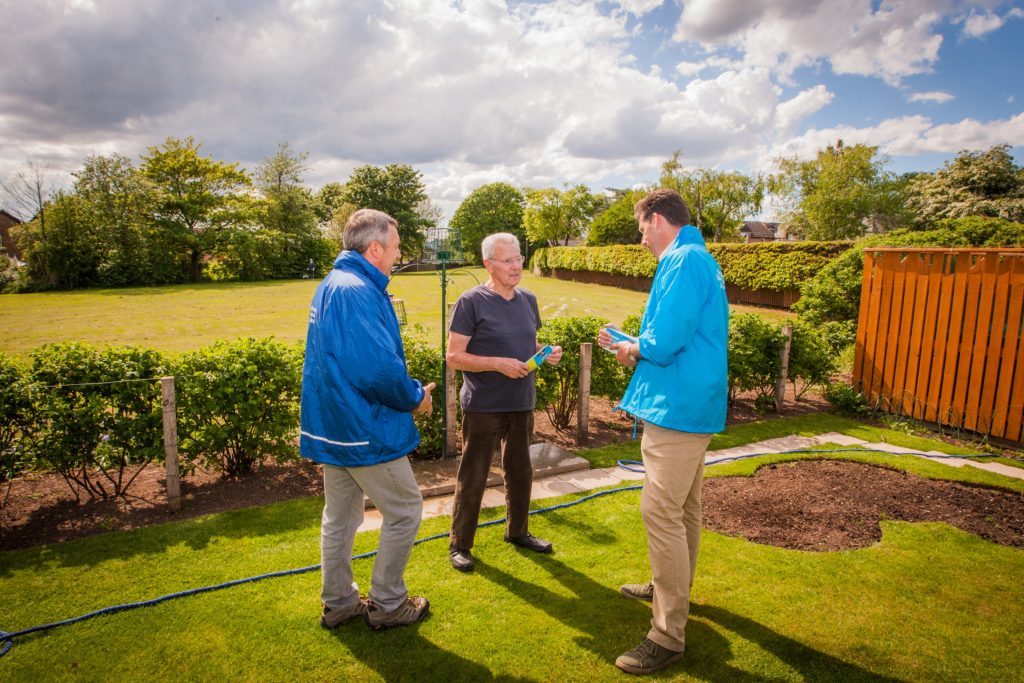 As the General Election looms, they've stepped up their canvassing sessions to four a day. That's a lot of walking!
"I've got thighs of steel these days," jokes Ian.
A Tory MEP since 2014, head of the Scottish Parliament's office in Brussels for seven years and a former second-in-command at the Scottish Fishermen's Federation, Ian is well used to the jungle of politics.
All this experience will come in handy because he's contesting the seat held for 12 years by the SNP's Pete Wishart.
"We don't really talk about Pete Wishart," says Ian, as we march round some of the quirkily named streets (Green Honey Close, Lady Apple Close, Flower of Monorgan Close) knocking on doors and popping campaign leaflets through letter boxes.
"He's like Marmite – people either like him or they don't. There's no need to discuss him at the doors."
For Ian, canvassing is about being seen and making a good impression on potential voters.
"People like the fact we're putting in the effort and coming out to speak to them in person. Many of them say 'we hope this won't be the last time we see you,' which is encouraging.
"Some want me to assuage their concerns or give more information on certain issues. If they're not voting for you, it's interesting to know why.
"People often say, 'I used to vote for so and so, but now I'm with you' so you get a sense of movement, and it's good for morale.
"There are also those we call loaners. They aren't Conservative but they dislike the alternatives more than they dislike me! They loan us their votes and I say, 'if you don't like me, you can vote me out in five years'."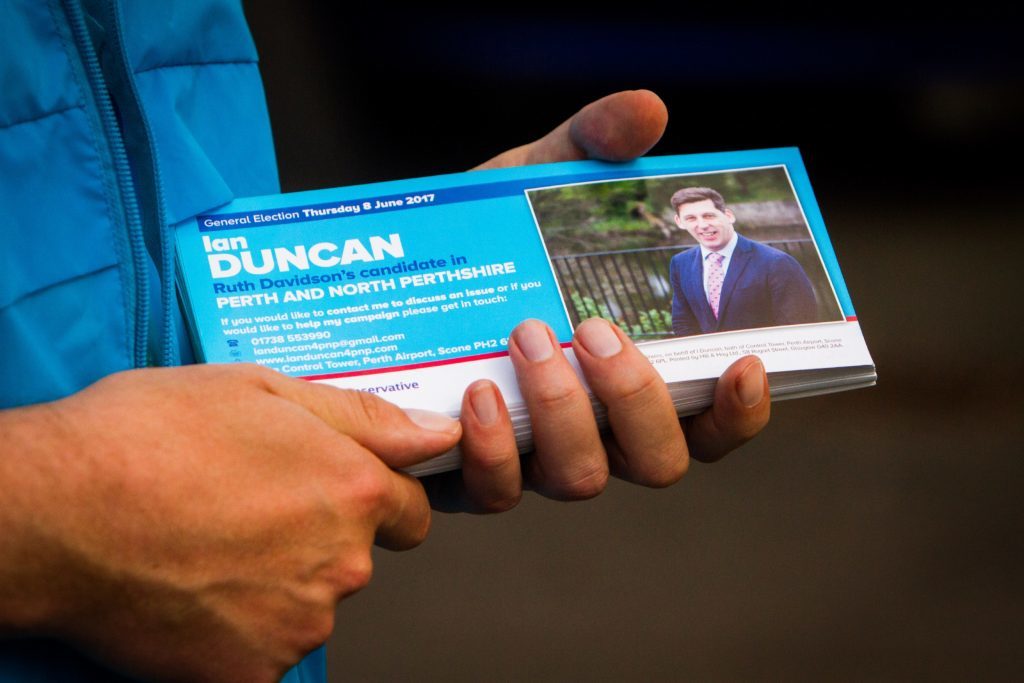 Often, people are looking for legitimate reasons to switch parties, and it's then that Ian hopes they will be charmed by him and his values.
"If I come across as pleasant and people think, 'that's a nice chap', as opposed to 'who was the a******e", that's a great thing."
"As an MEP, putting someone who understands Europe in a position of power is always going to help as that experience is like gold."
Most of the doors we approach have polite residents with a good few well-wishers, bar one man, who tells activist Angus Forbes to "fxxx off".
Others simply say they're voting for other parties or are too busy to chat.
This doesn't put Ian off.
"Of course there are people who don't like Conservatives but we're not looking for a landslide. If I win by 10 votes I'll be happy. I've got a mountain to climb but I'm going to do my best to get to the top.
"Most people sense it's a two horse race this time and one horse has to win."
One man Ian is pleased to meet is Brian Brogan, 80, who says he's 75% of the way towards voting Conservative.
"I've always voted SNP but I don't want independence and I never voted to leave the UK, or Europe," he says.
"I'm not really politically minded but recent developments have got me thinking and now I'm 75% voting Conservative."
Ian is pleased: "I like that he was a nationalist and now he's thinking about going for the Tories," he beams.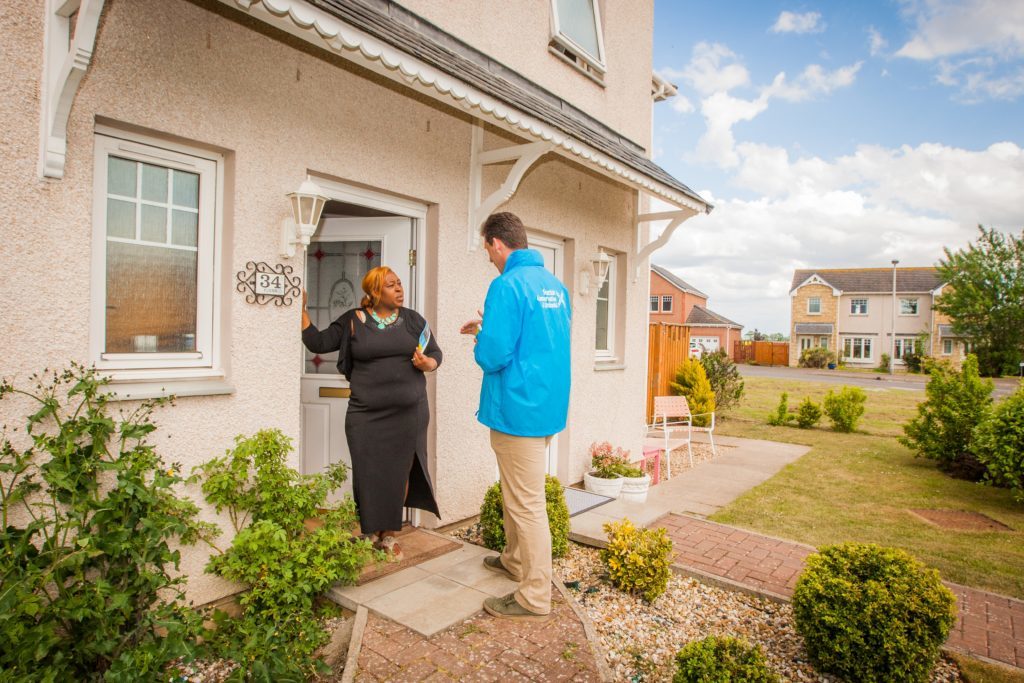 When Ian presents householder Cecilia Flynn with a Tory leaflet, which sports a photo of Ruth Davidson, she whoops with enthusiasm.
"I like her – she's tough", says Cecilia. "But tell me – what can you bring to our village?"
Ian doesn't hesitate: "We'll ensure you're well connected to the roads, you've got good internet and we'll ensure Dundee and Perth are good for working people.
"We'll also ensure stability in remaining part of the UK."
Cecilia is convinced, declaring: "You have my vote and I believe we'll win this. Keep the faith!"
Inchture done and dusted, it's time for Ian to move on to The Grange and then St Madoes.
As I walk back to my car, I ask him to try to convince me to vote Tory…
"I'm from Alyth, so I'm local and I'm very familiar with the problems of isolation and bad broadband," he says.
"But it always comes back to independence. People don't really want another referendum – even nationalists don't want it because they don't think they'll win it. With Brexit, there's already uncertainty, and the independence issue only adds to the uncertainty. If Scotland is adrift, what happens?
"I'm a remainer and as an MEP, it's my job to ensure I do the best job possible and take my experience to London."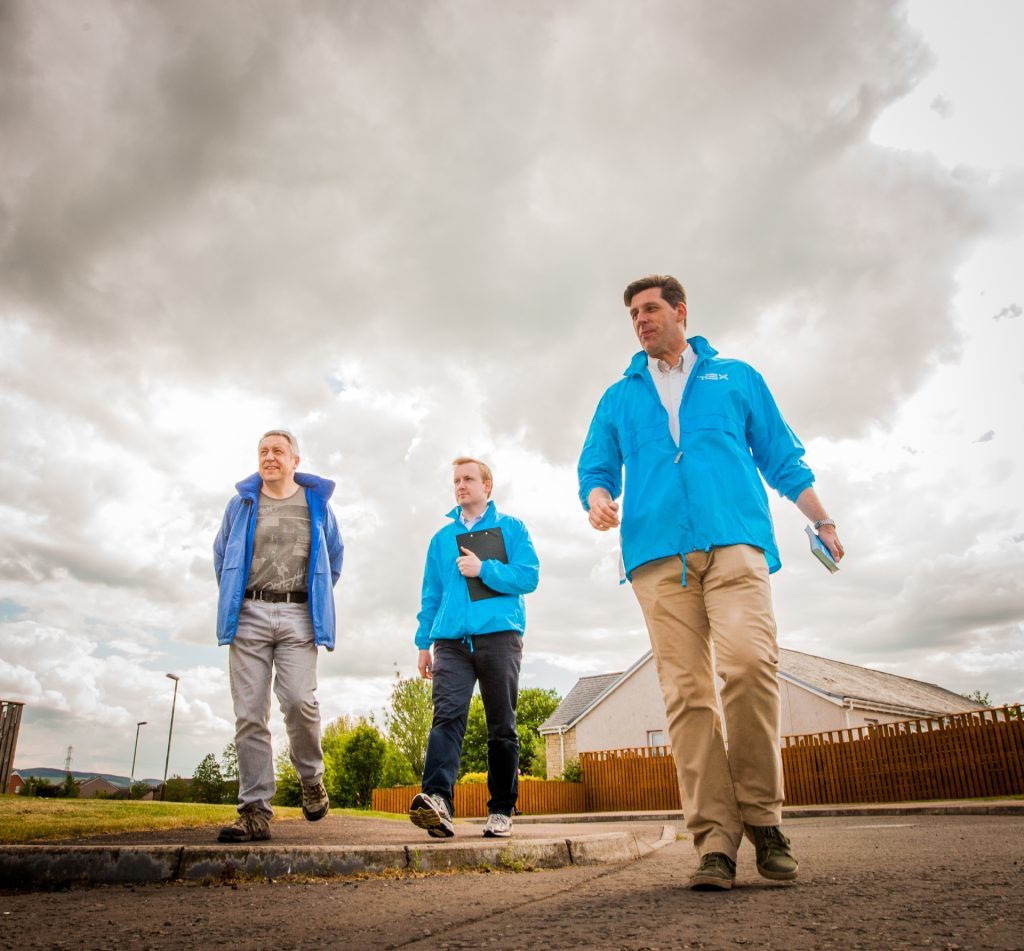 And finally, because I can't resist, I ask – what are his thoughts on Theresa May's proposal to repeal the hunting act?
"I personally would oppose any move to bring back fox hunting," he says.
"However, given that the issue is devolved, it is likely that any bill would be a matter for English MPs to vote on only.
"I am not aware of any moves to bring fox hunting back in Scotland but I would oppose any such moves, too. I support the current legislation as it applies in England, Wales and Scotland and do not support any repeal."