Nicola Sturgeon has pledged to bring in Frank's Law.
The First Minister promised to end the age discrimination in the care system during her programme for government speech this afternoon.
It is a major triumph for Amanda Kopel, who has spent years fighting for justice for dementia patients and their families.
Amanda was forced into financial hardship because her husband Frank, the legendary Dundee United footballer, was not entitled to the same free personal care that over-65s receive.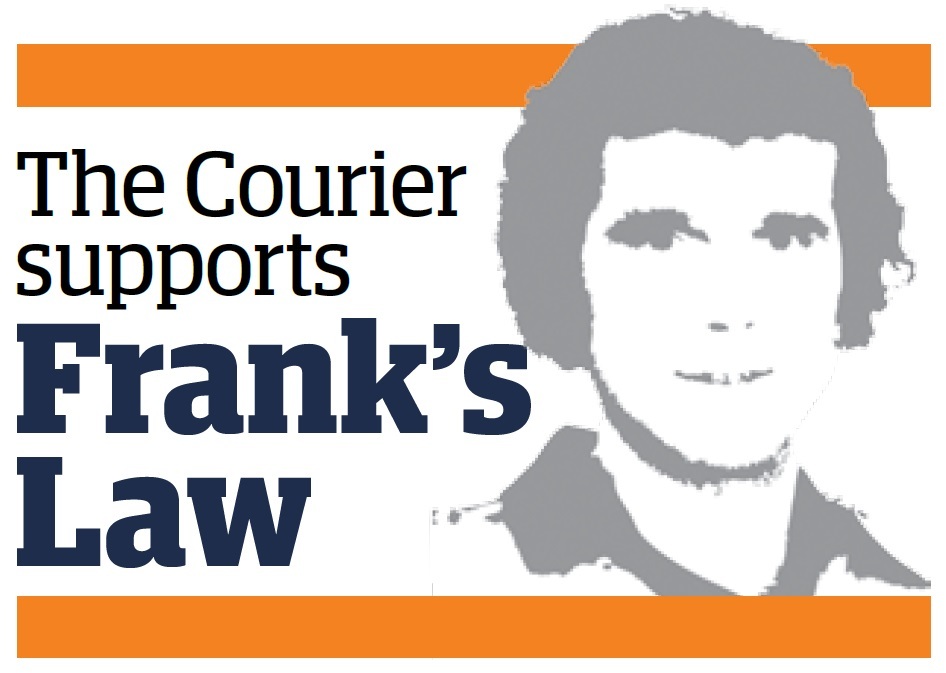 Ms Sturgeon said: "The campaign for what has become known as Frank's Law – named after Frank Kopel – advocates the extension of free personal care to the under-65s.
"The Scottish Government undertook to carry out a study into the feasibility of making this change.
Frank's Law victory: Here's how Dundee Utd legend's widow reacted to the news
"That study has been published today and I am pleased to announce that we will now begin work to fully implement Frank's Law."
Celebrating her remarkable victory, Amanda told The Courier: "I look back to when Frankie scored that winning goal against Anderlecht and I'm sure he'll be watching the now and saying 'look what we did Amanda'."
She added: "I have kept my promise to Frankie. He said to me 'it's too late for me but it's going to help other people in the future'."
The campaign, which was backed by The Courier, seeks to extend free personal care for those with debilitating conditions to under-65s.
It has attracted massive support throughout the country since she lodged her petition with the Scottish Parliament in 2013.
Frank's family paid out £1,200 a month for care until his death from dementia in 2014, which came just weeks after he qualified for free support on his 65th birthday.
Miles Briggs, the Scottish Conservative MSP, was trying to get the law onto the statue books through a member's bill, which is out to consultation.
Mr Briggs said: "It is welcome news that at long last the Scottish Government has committed to implementing Frank's Law in full.
"It's clear that ministers have been forced into this position by public and political pressure, but in the end they have finally done the right thing and decided to remove age discrimination for sufferers of life limiting conditions who are under 65.
"I urge ministers to set out a clear timetable for the implementation of the extension of free personal care and I will be seeking an early meeting with them to pin them down on these details.
"This is a huge personal victory for Amanda Kopel whose determined, high profile and consistently dignified campaigning has been outstanding from the very start."
Scottish health secretary Shona Robison said: "I am pleased that we will now begin the work to extend free personal care to everyone who requires it, regardless of age.
"This takes forward the First Minister's commitment in the programme for government to implement Frank's Law.
"I want to pay tribute to Amanda Kopel and everyone in Dundee, Fife, Angus and Perthshire who have campaigned on this important issue.
"The views of people in the area where Frank lived, played and managed have been crucial in shaping our approach.
"I look forward to meeting with Mrs Kopel later this week to discuss our plans and to thank her for her efforts in bringing these changes about."