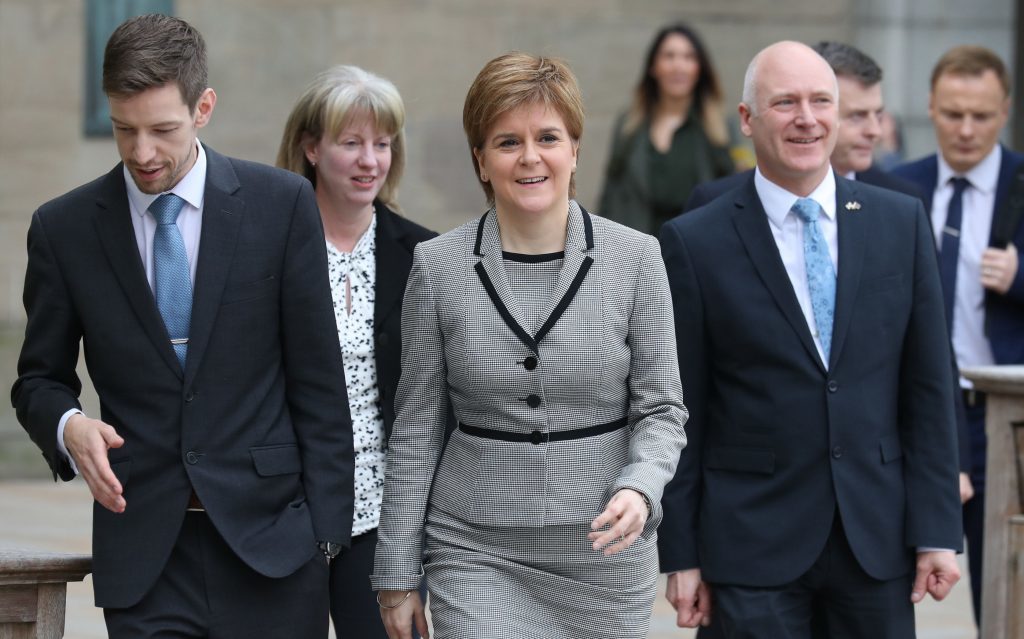 Hundreds of jobs are coming to Dundee after it was chosen to house Scotland's welfare headquarters.
https://twitter.com/DundeeCouncil/status/909793952454279169
At least half of the 1,500 jobs at the new social security agency will be based in the City of Discovery, with the remainder in a second site in Glasgow.
The agency will process payments and applications when Holyrood takes control of £2.7bn worth of benefits.
The announcement was made by Nicola Sturgeon during a visit to Dundee today.
It comes after a series of job setbacks in the city, including the loss of 252 posts at Bank of Scotland in June.
Ms Sturgeon said Scotland's new social security system represents the "largest, most complex programme of change in the history of devolution".
"Having powers over newly devolved benefits presents an exciting opportunity to create a social security system for Scotland that is fairer and based on dignity and respect," she said.
"I'm delighted to confirm that Dundee and Glasgow will be the locations of the new social security agency.
"Establishing headquarters in Dundee demonstrates our support for the city's ongoing regeneration.
"Having two sites will ensure that economic benefit is spread between the east and west of Scotland and across the cities' neighbouring areas."
Officials have estimated the new agency will be worth £125m to the economy and will support another 800 jobs.
John Alexander, the leader of Dundee City Council, said the decision to base the central agency in the city is a "major vote of confidence in Dundee by the Scottish Government".
"The agency will bring with it several hundred new jobs and will provide a notable boost for the local economy generally," he added.
The Scottish Parliament is to assume control of 11 benefits by 2021, including personal independence payments and carer's allowance.
MSPs will also have the power to create new payments and top-up existing ones that remain reserved to Westminster.