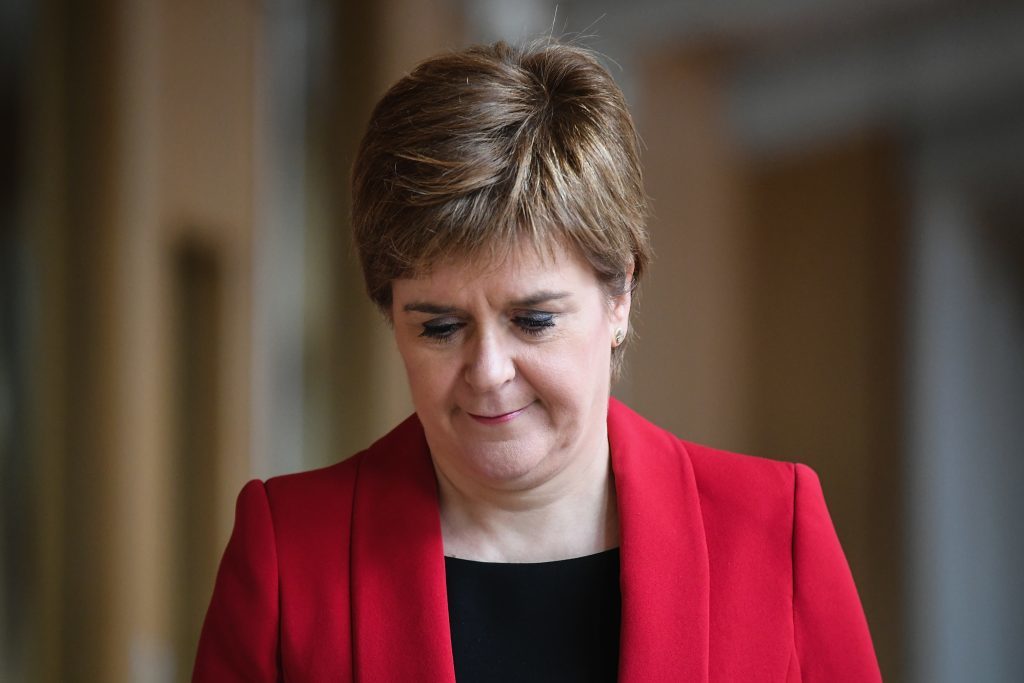 Nicola Sturgeon weighed into the Scottish Labour leadership race with a personal attack on one of the candidates during First Minister's Questions.
The SNP leader was given a warning by the presiding officer for the intervention, in which she brought up Anas Sarwar's wealth as she was challenged on child poverty.
Mr Sarwar has faced repeated questioning about his family and fortune in the battle to be the new Scottish Labour leader.
The First Minister joined in when her party was criticised by Alex Rowley, the acting leader of Labour in Scotland, for helping millionaires rather than deprived children through their tax decisions.
Ms Sturgeon pointed to Mr Sarwar's circumstances as evidence that there is a "gulf as wide as the Clyde between what Labour says and what Labour does" on issues like poverty.
She laid into the Glasgow MSP for "lecturing others about doing the right thing on pay and yet his own family firm won't pay the living wage", a policy promoted by Labour.
Mr Sarwar, who is up against the Corbynite Richard Leonard, has a stake worth £4.8m in his family's business United Wholesale (Scotland) Ltd, which does not pay everyone the living wage of at least £8.25 an hour.
The former dentist is not a director and insists he has "no say" in how the business is run.
The First Minister's spokesman fuelled speculation that Mr Rowley, who is publicly neutral on the leadership contest but sits in the pro-Corbyn camp, framed his questioning to embarrass Mr Sarwar.
Criticising the SNP for wanting to cut flight taxes while scrimping on a child poverty fund, Mr Rowley said: "Every single time the SNP has a tax decision to make it sides with the millionaires rather than millions".
The FM's spokesman said Mr Rowley "appeared to open the door to a particular line and she (Sturgeon) used it". A Scottish Labour spokesman denied that was Mr Rowley's motive.
Presiding officer Ken Macintosh told Ms Sturgeon to "try and refrain from personal attacks".
In the exchange on child poverty, Mr Rowley said the SNP plans to spend £189m a year halving air departure tax, but only £10m a year on the tackling child poverty fund.
Ms Sturgeon said that is misleading given the SNP has ploughed millions into fighting child poverty through other channels.
In brighter news for Mr Sarwar, the legendary Dunfermline Athletic manager and Fife provost Jim Leishman has publicly backed him as leader.
He said: "Anas Sarwar cares about people, and I have always enjoyed being in his company. He would make a strong Scottish Labour leader for the people."