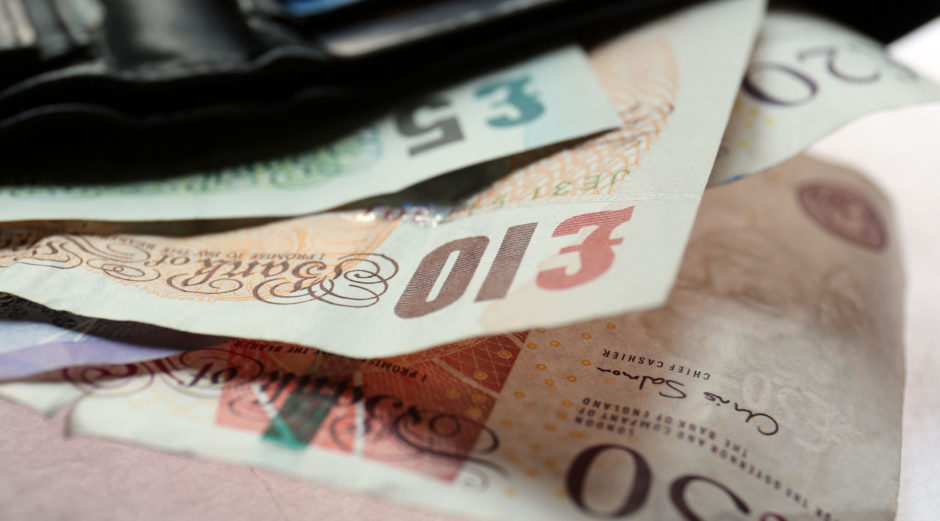 Proposals backed by Nicola Sturgeon to give every Scot a minimum income would cost a third of Scotland's budget and lead to huge tax hikes, warn her own officials.
The First Minister pledged last month to help councils trial a system providing basic income for everyone, regardless of their circumstances.
Fife Council is one of the frontrunners for developing a pilot scheme, which could eventually hand individuals about £8,000 a year.
The policy, which would do away with most benefit payments, is being pursued in the face of major concerns raised by civil servants over its £12.3bn annual cost, economic impact and public reception, as revealed in an official briefing.
Handed to Ms Sturgeon in March, the document stated that universal basic income (UBI) is a "very costly policy that is unlikely to gain public acceptability and ultimately may not have the desired transformative effect".
A senior civil servant said it would have to be bankrolled by higher taxation, with all earnings beyond the tax-free basic income likely to be subject to a 50% rate.
There would also be "little incentivising impact" for work and was "more likely to further entrench gender stereotyping", added the briefing.
Under the sums put forward by St Andrew's House, the £12.3bn annual cost would be partly offset with additional tax revenue and national insurance contributions of £8.8bn, leaving a shortfall of £3.6bn.
Adam Tomkins, for the Scottish Conservatives, which obtained the briefing, accused Ms Sturgeon of "pandering to the left" by "creating an impression" she was going to introduce a policy she knows is "utterly unaffordable and not remotely sustainable".
"Instead of playing to the gallery, the First Minister should explain exactly where she's going to find the extra £12.3 billion that would be required each year to fund it," he added.
Councillors in Fife last month agreed to develop a business case for running a universal basic income trial. It is expected to run over two years in a town with a population between 2,000 and 5,000.
Its proponents say that UBI helps eradicate poverty by guaranteeing a minimum standard of living and frees the state from the expensive bureaucracy of distributing benefits payments.
A spokesman for Angela Constance, the communities secretary, said: "Clearly a nationwide citizen's basic income would be a significant financial investment – and the document does not suggest that this could be £12.3bn as the Tories wrongly claim – but the whole point is that it could potentially lead to significant savings elsewhere in the social security system and in the wider public sector."