UK ministers must use their status as majority shareholders to force Royal Bank of Scotland into a retreat over branch closures, says Nicola Sturgeon's spokesman.
More than 100 branches are to close in Scotland within the next year – 62 belonging to the taxpayer-owned bank and another 49 at Bank of Scotland.
Ten of them are marked for closure in Courier Country, with most of those happening in late spring next year.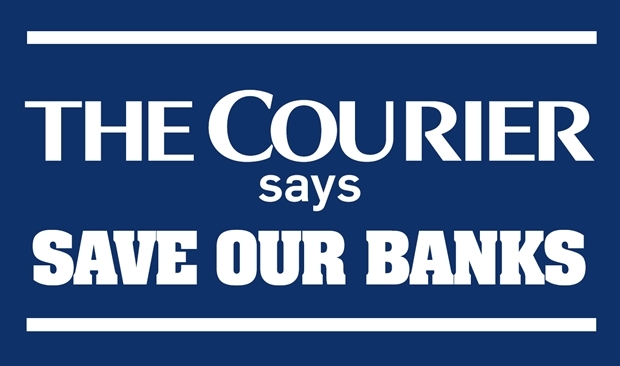 A meeting between the Scottish Secretary David Mundell and a senior RBS executive last night did not result in a breakthrough, The Courier understands.
RBS is standing firmly behind their decision to proceed with the closures.
It says the impact on the community of losing the sites will be mitigated by alternatives such as mobile banks, post offices, cash machines and online services.
A spokesman for the First Minister said the UK Government should use its 71% ownership share in the rescued bank to force a U-turn.
"They should certainly use their position as majority shareholder to ensure that the bank, when it comes to taking decisions like this, balances its commercial interests…alongside its responsibility to continue to provide a decent level of service to communities," the spokesman told journalists.
Earlier, shadow Scottish Secretary Lesley Laird, who is a Fife MP, said Mr Mundell must do "everything in his power" to halt the closures.
The sit-down between the Scottish Secretary, who sits in Theresa May's cabinet, and RBS' personal and business banking chief executive Les Matheson took place in Edinburgh.
A source at the Scotland Office said: "(Mr Mundell) expressed his disappointment and dismay at these closures and made clear that people across rural Scotland are very angry about this."
There will be "further engagement" between the Scotland Office and the bank on the issue, the source added.
The Treasury has insisted that they cannot get involved in "commercial decisions" made by the management teams of banks.
RBS says that customers who are losing their branch will still be able to perform some tasks locally at mobile banks, post offices and cash machines.
A spokesman for the bank said: "We're providing our customers with more ways to bank than ever before – they can choose from a range of digital to face-to-face options."