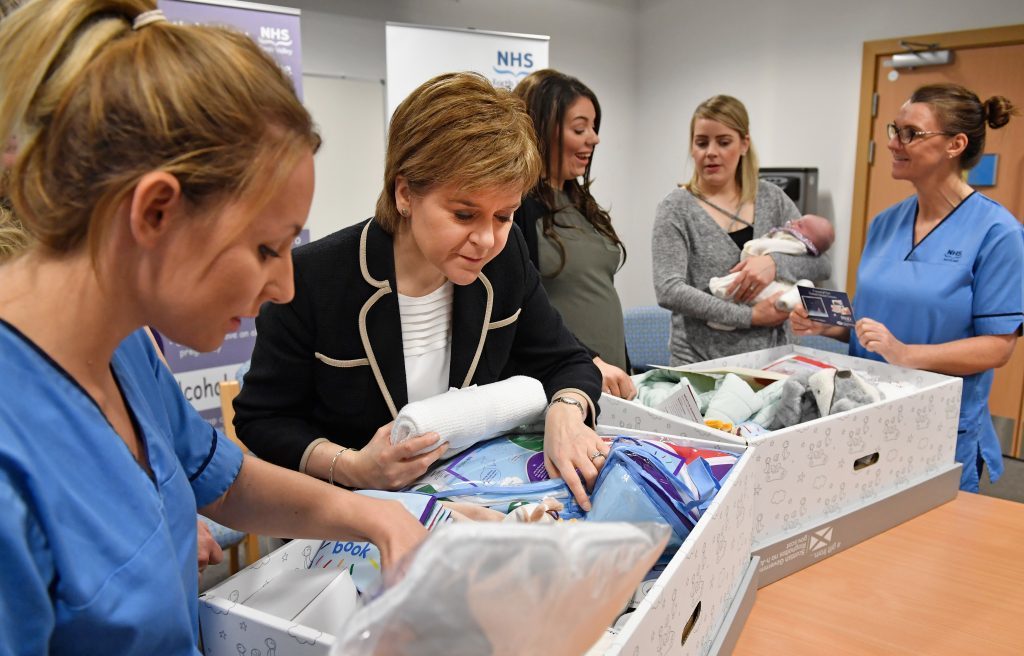 Condoms are the most unpopular inclusion in the Scottish Government's baby box, a survey of parents has revealed.
One in five recipients (19%) of the state-gifted maternity kit said they would not use the contraceptive three-pack.
Alex Cole-Hamilton, the Lib Dem MSP, said: "With this revelation, perhaps the SNP ought to increase the number of baby boxes they have ordered."
Overall the boxes were well received by families, with 95% saying in the Social Research survey for ministers that they were "very satisfied" with them.
While contraception may be seen as an eyebrow-raising inclusion in a
parenting pack, female fertility tends to soar after pregnancy and births soon after a previous one can lead to health problems.
More than a third (37%) did not want to use the box itself as a sleeping space.
The majority of those already had alternatives, but 8% of them did not want their child lying in a box.
Although most could not think of anything else to include in the box, newborn nappies was a popular choice among those who could.
Nearly all of the clothing items were used, while a room and bath thermometer was declared the most useful.
The Government said registrations had reached 20,000 since the roll-out of the Finnish-inspired scheme in August.
Maree Todd, the childcare minister, said the baby box will help tackle deprivation, improve health and support families.
She added: "We're proud it has already become an important and exciting part of the journey to parenthood in Scotland."
A Scottish Government spokesman said they keep all contents of the box under review.