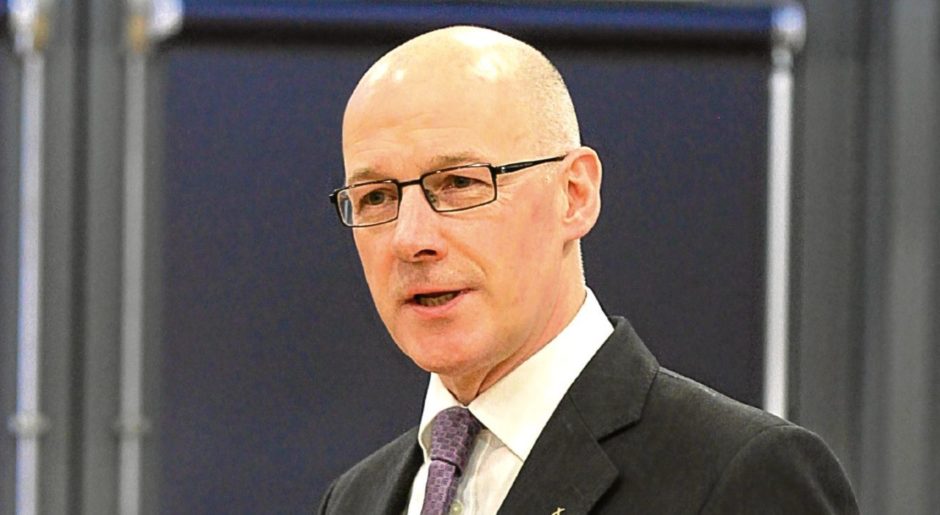 Headteachers are being handed a £19m war chest to improve the life chances of Tayside and Fife's poorest children.
The academic performance of pupils in Scotland is still largely dependent on how well off their parents are.
The SNP Government has committed to giving schools £120m a year from its pupil equity fund to close the attainment gap.
Fife will receive the second largest allocation in the country of £10.1m, compared with Dundee (£5.0m), Angus (£2.1m) and Perth & Kinross (£1.7m).
Neil Lowden, the headteacher at St Francis RC Primary School in Dundee, said the money from last year's funding has had a "significant impact" on the academic skills and health of his pupils.
John Swinney, the Deputy First Minister, said closing the attainment gap remains the priority in government for his party.
"The funding is targeted towards schools who have the highest numbers of pupils receiving free school meals, so that the money is spent on the children who need it most," he added.
Liz Smith, for the Scottish Conservatives, said the fund is "extremely important" in tackling the attainment gap and warned ministers that principals "must not face any unnecessary bureaucracy or straitjackets" in how it is used.