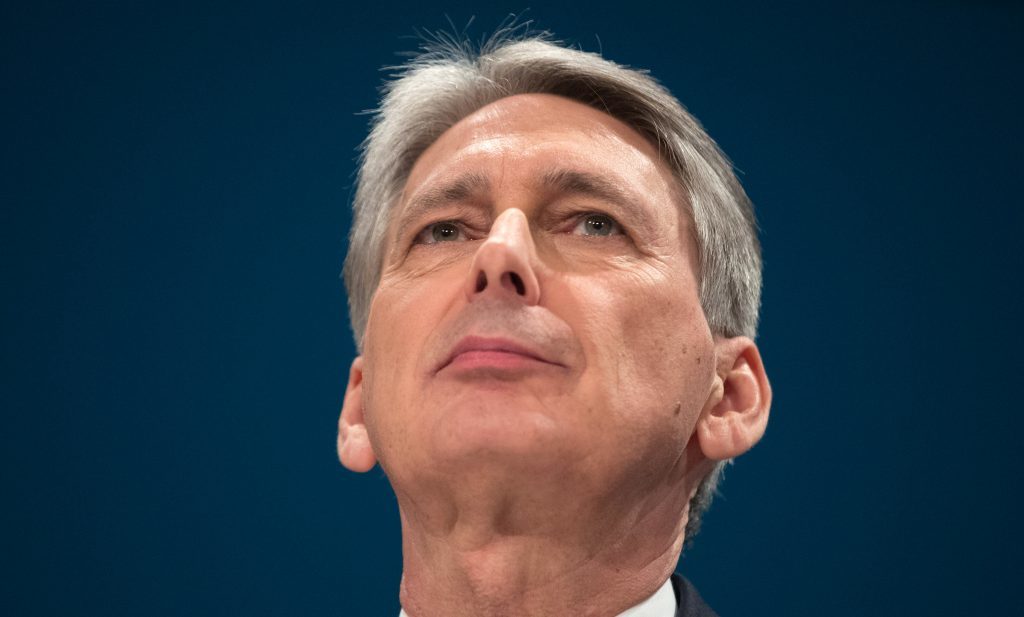 Scotland's economic growth is predicted to be half that of Britain's as a whole following an upgrade of the UK forecast.
Delivering the spring statement on Tuesday, Chancellor resisted calls from Labour to boost funding for public services, but hinted at turning on the spending taps at the Autumn Budget.
The SNP said Philip Hammond is "intent on pursuing austerity by choice" by passing up on the chance to invest.
The Office for Budget Responsibility increased growth projections for the UK to 1.5% this year.
The official estimate by the Scottish Fiscal Commission is 0.7% for north of the border.
Murdo Fraser, for the Scottish Conservatives, said: "The projected rate of growth for the whole UK is now double that of Scotland.
"This is what happens when an SNP government has an anti-business agenda, and is more worried about hiking people's tax than generating jobs and growth."
On Mr Hammond's statement, Derek Mackay, the Scottish Government's Finance Secretary said: "The Chancellor had an opportunity to invest in public services and reverse these trends, but chose not to take it, which means that the Scottish Government will continue to see real terms cuts to its discretionary budget over the next two years."
John McDonnell, the Shadow Chancellor, denounced the Chancellor's decision to hold back any spending increases to the autumn as "astounding".
In the low-key statement to the Commons, Mr Hammond hinted at increasing spending in the autumn.
"If, in the autumn, the public finances continue to reflect the improvements that today's report hints at, then … I would have capacity to enable further increases in public spending and investment in the years ahead while continuing to drive value for money to ensure that not a single penny of precious taxpayers' money is wasted."
There were no tax and spending announcements in the stripped-down spring statement, which replaces the annual Budget in April. The main fiscal event is now in the autumn.
GDP growth for 2018 was upgraded by the OBR by a tenth of a percentage point to 1.5%.
But it remains virtually static in following years, at 1.3% in 2019 and 2020, 1.4% in 2021 and 1.5% in 2022, at a time of a strengthening global economy.
The official forecaster also warned the Chancellor is likely to miss his target of returning the public finances to overall balance by the middle of the next decade.
Debt is forecast to be 1% lower than expected at the time of last autumn's Budget, peaking at 85.6% of GDP in 2017/18 before falling gradually to 77.9% in 2022/23.
The OBR also calculated that Britain will continue to pay contributions into the EU budget until 2064 – 45 years after the official date of Brexit – with the total "withdrawal bill" amounting to £37.1 billion.