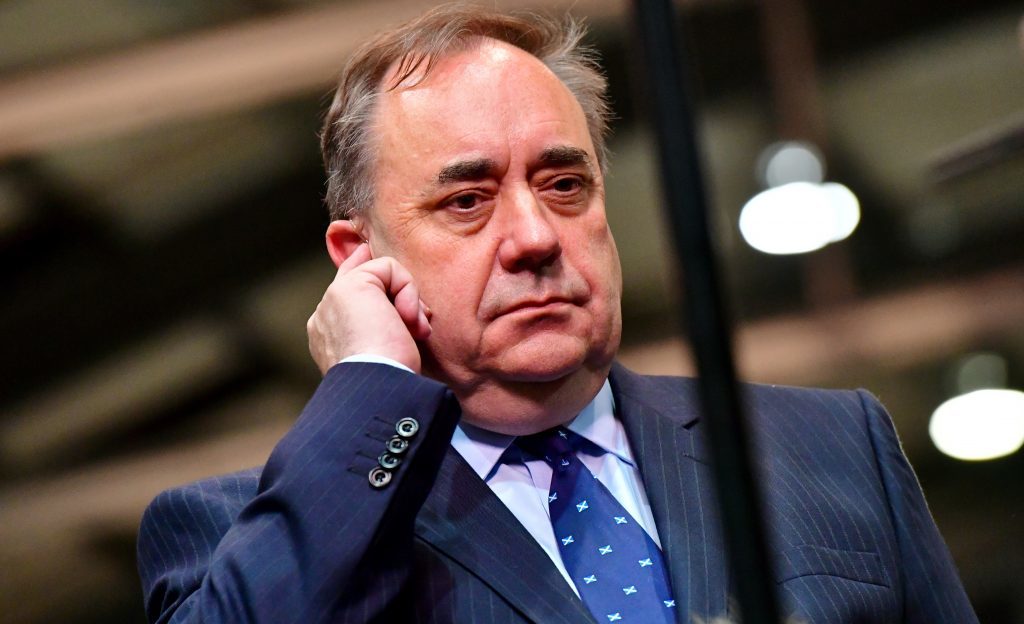 Ruth Davidson challenged Nicola Sturgeon to push for a ban on Russia Today in a thinly-veiled attack on the First Minister's predecessor.
The Scottish Conservative leader tried to embarrass the SNP leader over Alex Salmond's weekly appearances on the Kremlin-backed RT channel.
Ms Sturgeon retaliated during First Minister's Questions by inviting the Tory leader in Scotland to condemn Russian donations to the Conservatives in the wake of the chemical attack in Salisbury.
Earlier on Thursday, Alex Salmond used his RT show to insist the channel is regulated under licence by Ofcom and "not propaganda".
Ms Davidson, a former journalist in Fife who did not refer to Mr Salmond by name during the Holyrood exchanges, said state-backed RT is "little more than a propaganda mouth piece for Vladimir Putin".
Referring to the licence review by broadcast regulator Ofcom, the Edinburgh MSP said: "Does the FM agree that this review is long overdue and that we should all unite against propagandist channels, which spread disinformation and undermine our values?"
Ms Sturgeon said licences are "rightly a matter for Ofcom" rather than politicians and warned her opposite number against trying to score political points.
She added: "I do not support state propaganda, I have made my views clear on Russia Today in the past."
Last year, Ms Sturgeon said she would have advised her former mentor against running a television show on RT.
Hitting back at Ms Davidson, the SNP leader said she was "not aware" that her Tory rival had offered her opinion on "matters like Russian donations to political parties".
"Perhaps she will take the opportunity to do so," Ms Sturgeon added.
The First Minister added: "What happened in Salisbury is a matter of very serious national security, it has very grave implications.
"These are the issues I think we should be focused on, that is why I gave support to the Prime Minister for the initial actions she has taken."
Speaking on RT's Alex Salmond Show, the former SNP leader said it is independently produced, adding: "I hold no brief from the Kremlin, nor am I required to have.
"No-one has tried to influence the contents of this show in any way, shape or form whatsoever."
He added the poisoning in Salisbury was a "heinous crime".