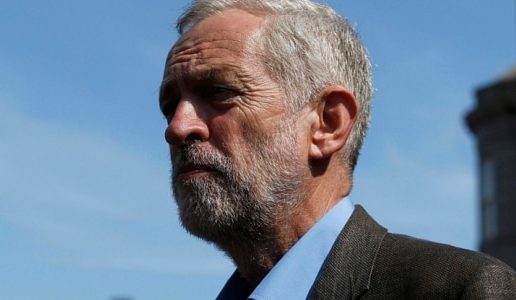 Jeremy Corbyn is in Scotland today to demand that a £1 billion shipbuilding contract is not awarded to bidders from abroad.
The Labour leader says the Navy's three Royal Fleet Auxiliary vessels should be built in domestic yards, such as those in Fife and Glasgow.
On a visit to Glasgow, he is expected to say: "Workers in British shipyards, from Plymouth to Rosyth, share a proud tradition – building the best ships in the world.
"But the Conservative Government is trashing that tradition by offering up the Ministry of Defence's most recent contract for three new Fleet Solid Support Ships to overseas companies to build abroad."
The Ministry of Defence is putting the order to build Royal Fleet Auxiliary support ships out to international tender this month.
Prime Minister Theresa May says the contract "will be subject to international competition to secure the best possible value for money for the UK taxpayer".