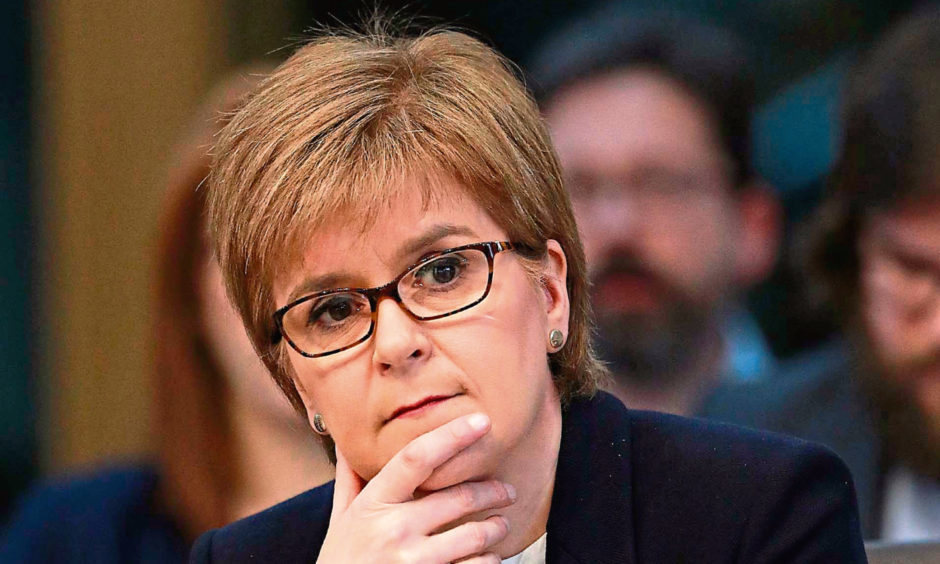 An independent Scotland will get a £22 billion boost if it emulates the world's most successful small countries, according to the SNP.
The party's new blueprint for independence will be based on the claim that the country's economic output would increase by £4,100 per person, provided it matches the performance of the likes of Denmark, Finland and New Zealand.
The Growth Commission report is being published on Friday.#
Nicola Sturgeon has said it will "restart the debate" on Scottish independence but the First Minister will avoid questions by not holding a media launch for the 354-page masterplan.
Andrew Wilson, the former SNP MSP and RBS economist, said his report would "present a framework that demonstrates how Scotland can emulate the best-performing economies and societies in the world".
Among the ways of achieving that would be through "not competing as low tax location", which could pave the way for more income tax rises, and by being "migration-friendly", the report says.
The report highlights the need for "disciplined public finances" and a "long-term cross-partisan strategy" for success.
In addition, it argues that Scotland must copy the most prosperous small nations by focusing on innovation.
The analysis says small economies have consistently outperformed larger ones by about 0.7 percentage points a year over the last 25 years.
Speaking ahead of the report's publication, Mr Wilson stated: "As a first step, there must be an acceptance that small nations can be successful and that Scotland can be one of those countries.
"Our work shows that small countries can be amongst the most economically successful countries in the world, with higher standards of living and lower levels of inequality than many larger economies."
He continued: "There is nothing intrinsic in any of the best-performing economies that Scotland does not have.
"We believe that the whole report provides the most substantially considered economic policy proposals for Scotland and independence that have been produced to date, with challenge and opportunity for all sides of Scotland's debate."
The £22 billion independence boon calculated by the analysis would far outstrip Scotland's existing budget deficit, the difference between government spending and income.
That stands at £13 billion, according to the latest official GERS data.
Scottish Conservative deputy leader Jackson Carlaw said: "The SNP can pluck out any number of fanciful examples, but it won't change the fact Scotland is far more prosperous and secure as part of the UK."
Richard Leonard, for Scottish Labour, added that Scots would "rightly be wary of fantasy numbers plucked from thin air by the SNP".
Ms Sturgeon was last night called "cowardly" for not fronting a media event to launch the paper.
Murdo Fraser, the Tory MSP, said: "It's very telling that in unveiling her independence blueprint, Nicola Sturgeon is too scared to face questions on the matter."