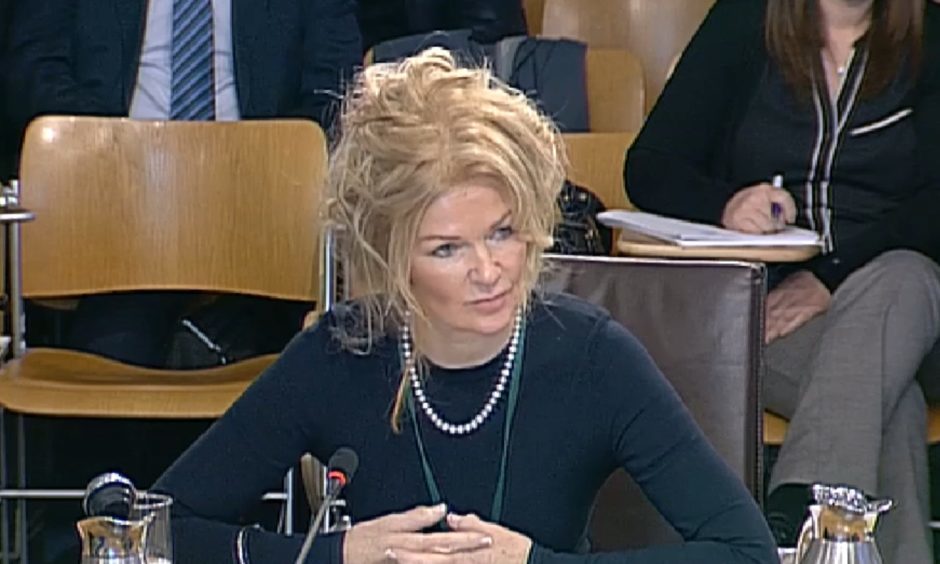 The NHS boss at the helm as Tayside plunged into financial disarray has been given a £300,000 payoff, according to reports.
Lesley McLay was removed as chief executive in April in a leadership purge following a series of cash crises at the organisation.
Jenny Marra, the Labour MSP and convener of Holyrood's public audit committee, said she understands the golden goodbye for Ms McLay was "more than £300,000".
NHS Tayside said any of the claims about the sum of money received by Ms McLay are "categorically untrue".
The board said she was only given what she was "contractually entitled to".
"I think this is a slap in the face for patients and staff in NHS Tayside and it is a gross misuse of public money at a time when the health board owes more than £40 million," Ms Marra said.
"Somebody, somewhere has signed off this huge sum for someone who has presided over financial chaos at NHS Tayside and shown a real lack of leadership."
Ms Marra vowed her Holyrood committee would investigate who agreed the sum and what involvement the Scottish Government had.
NHS Tayside has been asked to comment on the figure.
In a statement over the weekend, a spokeswoman for the health board said Ms McLay left the board on 31 July, but refused to give details of any severance package.
Ms McLay, a former nurse who took the £125,000-a-year CEO post in 2013, went on sick leave the day before her accountable officer status was revoked.
In April, the Auditor General Caroline Gardner told MSPs it would be "difficult to justify" a golden goodbye for Ms McLay.
It emerged this year that £2.7m of charity donations to the NHS Tayside's endowment fund were used to cover general expenditure.
Earlier, it was revealed an accounting fiddle with digital healthcare funds was deployed by finance chiefs over several years to make the board's financial position look more favourable.
The health board owes the Scottish Government £45m after receiving a series of financial bail-outs.
A spokeswoman NHS Tayside said: "The claims made about any sum of money received by Ms McLay are categorically untrue.
"As with any NHS Tayside employee, Ms McLay received what she was contractually entitled to and nothing more upon leaving the organisation."