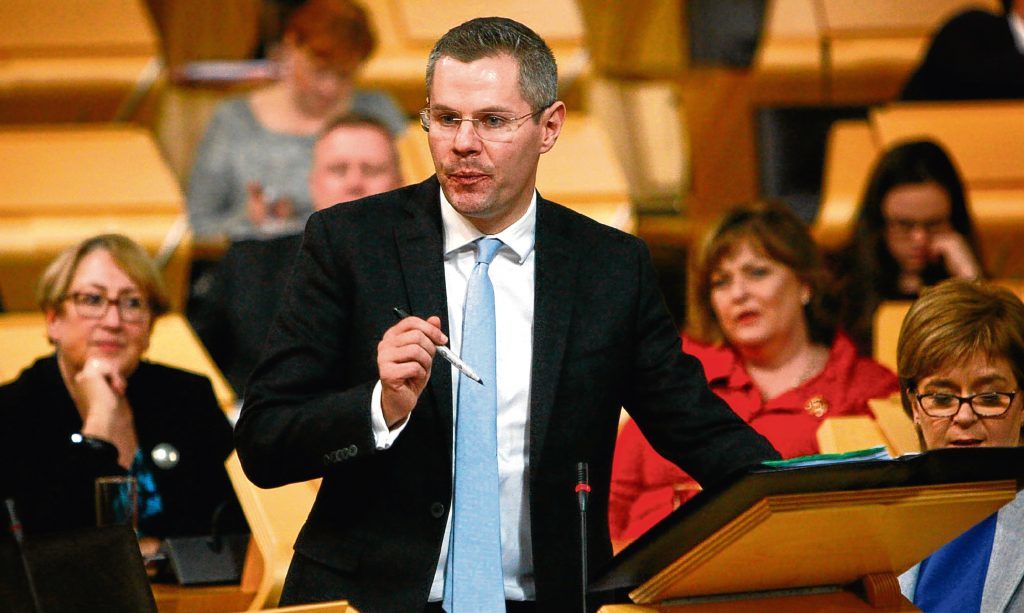 The Scottish Government has been told to drop plans to impose a "triple tax whammy" on out-of-town firms.
Ministers have proposed giving councils the power to charge a new rates levy on businesses operating on the outskirts of built-up areas or predominantly online.
The Federation of Small Businesses, Confederation of British Industry and Scottish Retail Consortium say it is a "tax too far".
The Scottish Government is consulting on its proposals for reforming the rates system, which are based on the Barclay review.
CBI Scotland director Tracy Black applauded SNP ministers for taking action the business rates system.
But she said many firms at risk of paying higher taxes also face the large business supplement to rates and the apprenticeship levy.
She added: "While we're very sympathetic to the plight of high streets up and down the country, clobbering vital employers with a triple tax whammy is not the solution.
"Instead we need smart, creative and sustainable proposals that revive local communities through increased economic activity."
The FSB in Scotland said there is a risk that "low-profit, edge of town businesses" and small non-retail digital firms could be caught up in the levy.
It added: "An approach which sees out-of-town businesses pay more to reduce town centre businesses' bills could create local divisions, especially if independent businesses were caught by the levy."
David Lonsdale, from the Scottish Retail Consortium, said: "This new tax will simply add further complexity and cost to the business rates system."
Finance Secretary Derek Mackay said a new discretionary power for councils would be "modest" and the "proceeds would be used to support ratepayers in town centres".