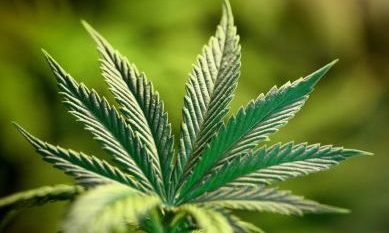 The UK Government should launch a full review of drugs policy, says a Perthshire MP.
Luke Graham, the Scottish Conservative, highlighted the boost to tax revenues and falling violent crime in American states where cannabis has been legalised, as he suggested a fresh look at the classification of recreational substances.
At a Conservative conference fringe event called High Time to Legalise Cannabis?, Mr Graham said: "We have got some pilots in the US that really give us some hard evidence as the pros and cons of decriminalising cannabis and also looking at the whole drug programme and legislation as a whole.
"We have been at this war on drugs for several decades and again it hasn't been overly successful."
He told the Institute of Economic Affairs event: "There is a good opportunity for us to have a full review of drugs policy in the round."
The Home Office launched a review of the legal status of medicinal cannabis in the summer, but ministers have made clear that recreational use would not follow suit.
Calling for a Royal Commission to investigate legalisation, Crispin Blunt MP said he saw the "horrifying consequences" of the drugs prohibition on lives when he was UK prisons minister.
He said: "We are dealing with a total catastrophe."
Tim Stanley, the Daily Telegraph's leader writer who is opposed to legalising cannabis, said he knows "stoners whose lives are ruined" by the class B drug.
He added: "I think what they need is medical help, treatment and compassion, I don't think necessarily what they need is government legislation and legalisation."