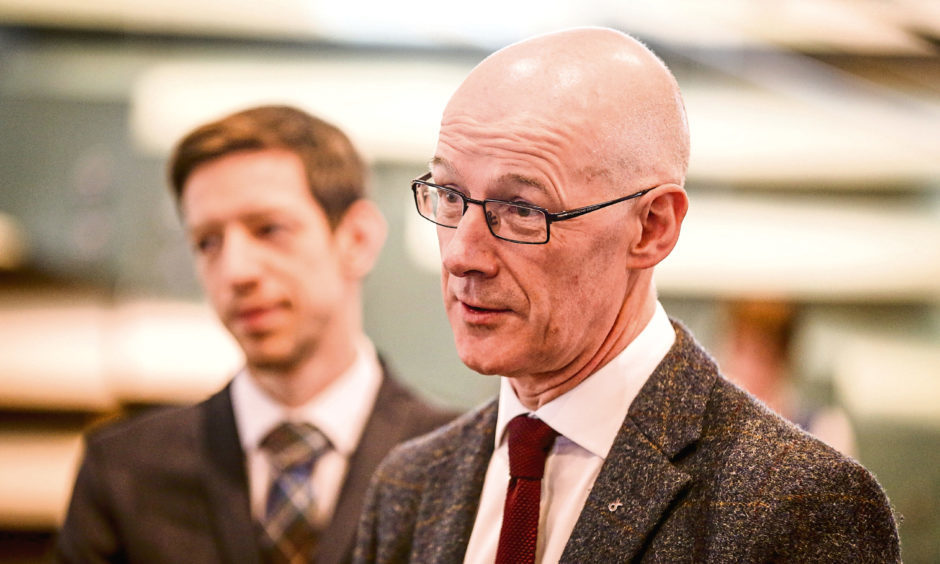 The Education Secretary pointed the finger at councils for failing to "recognise the value" of music when he was quizzed on charging pupils for lessons.
Local authorities say they are being forced into making difficult decisions about imposing fees because of cuts from central government.
Perth and Kinross and Fife councils are considering slashing funding for music tuition in their upcoming budgets, which includes imposing higher charges for pupils.
But some local authorities including Dundee, Edinburgh and Glasgow provide the lessons for free.
John Swinney, who is also Deputy First Minister, told a Holyrood committee on Wednesday: "Some local authorities, despite all the issues that are raised generally about local authority finance, attach the priority to this that they make the eligibility for access to instrumental music tuition free.
"Some local authorities recognise the value of instrumental music tuition and want to put in place no barriers to the access of instrumental music tuition as a consequence of the decisions that they've made."
Mr Swinney revealed he was not considering direct funding grants from central government for music tuition to allow councils to stop charging families.
Stephen McCabe, from the umbrella local authority group COSLA, blasted local government cuts.
He said: "The fundamental issue is not about ring-fencing one area or protecting services, it is the chronic underfunding of local government over the last 10 years which this parliament has presided over.
"Since 2011-12, core funding to local authorities has been reduced by £1.64 billion in real terms.
"No local authority makes the decision to introduce or indeed increase charges for any service lightly.
"However, the financial situation for local authorities continues to be very difficult and as a consequence councils have faced difficult decisions about funding."