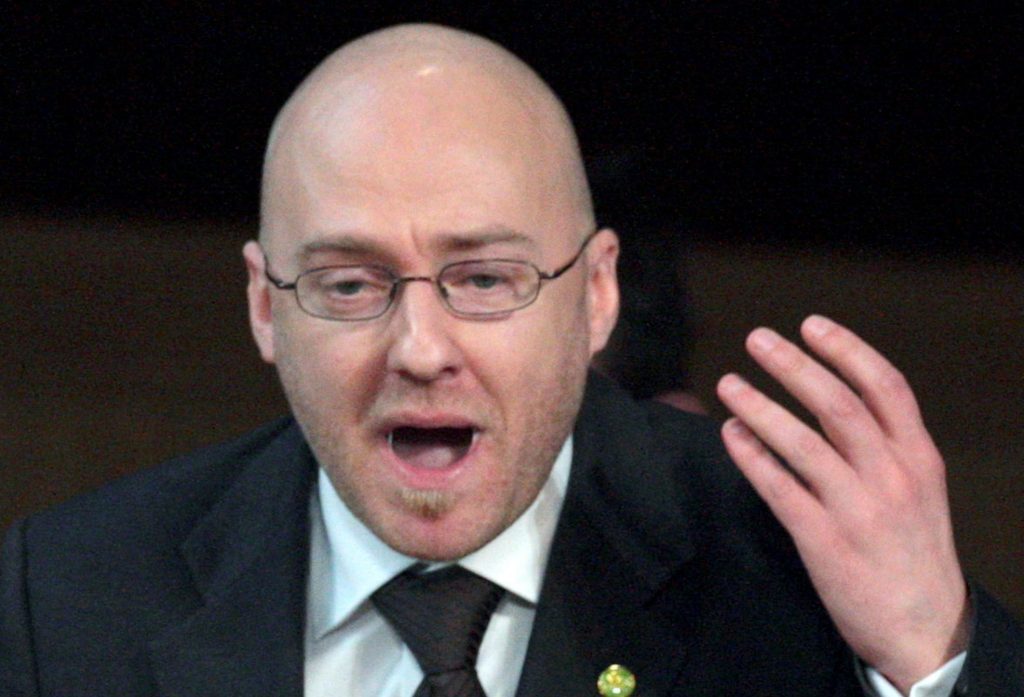 The Greens have slammed the SNP for pandering to "right-wing voices" and failing to impose steeper income tax rises.
The Budget is expected to pass its final hurdle on Thursday thanks to a deal struck by Holyrood's two pro-independence parties.
But the Scottish Greens will abstain from Tuesday's decision on the setting of income tax levels for 2019-20 because they believe they are too timid.
From April, only 1% of Scottish resident taxpayers will pay more than they do now.
However, Scots on higher salaries will be liable for more than their counterparts in England, widening further the liability gap that the Tories say will harm Scotland's economy.
The Greens' Patrick Harvie slated the SNP administration for being "reluctant to anger right-wing voices by going further on income tax".
"That's a misjudgement," said the Scottish Greens co-convener.
"We shouldn't be letting policy on income tax be influenced by the kind of people who are currently losing their grip over car parking."
The Scottish Conservatives are running a campaign opposing plans to give councils the power to impose a workplace parking levy.
Mr Harvie's comments will be seen as the party setting out its stall early ahead of next year's Budget negotiations, raising the prospect of further tax rises for 2020-21.
This year will be the third year in a row the Greens have lent their support to the SNP minority administration for the Budget to pass.
Murdo Fraser, for the Scottish Conservatives, said they cannot support the tax changes because of the damage they will do to the economy and hard-working families.
"This is an SNP government elected on a manifesto not to increase income tax rates, and it has again broken that promise," the Perthshire MSP added.
James Kelly, the Labour MSP, said: "The SNP's tax plan means tax cuts for chief executives and public service cuts for communities across Scotland."
Finance Secretary David Mackay said: "Our decisions have resulted in a more progressive tax system, protecting those lower and middle income taxpayers, while raising additional revenue to invest in our public services and the Scottish economy.
"Our policies on tax make Scotland an attractive place to live, work and invest."
Ahead of the final Budget vote on Thursday, the Conservatives accused the Scottish Government of short-changing health boards.
The Tories said the overall health budget in Scotland is to rise by 5.3%, on the back of increased NHS spending in England.
But boards on the frontline, including Tayside and Fife, are only seeing their funding go up by 3.8%, according to figures from the Scottish Parliament Information Service.
Tory MSP Miles Briggs said: "The SNP is short-changing them to the tune of tens of millions of pounds."