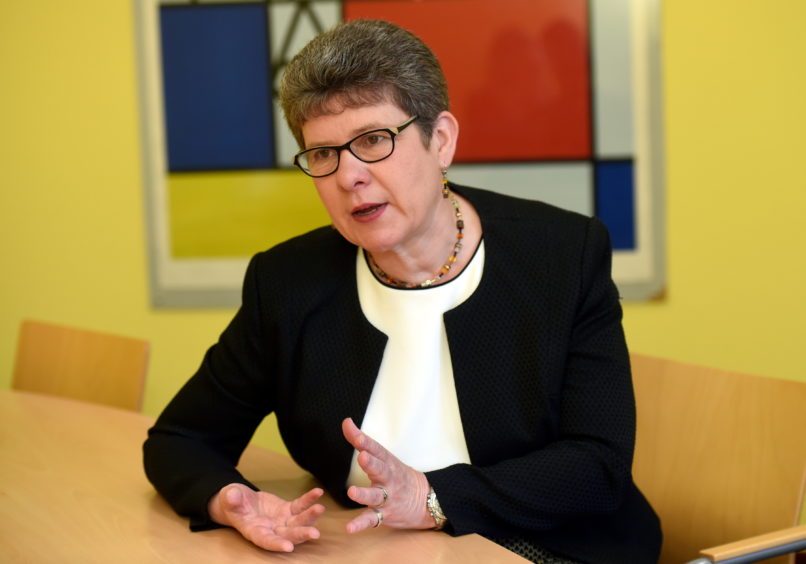 Devolution of powers from Westminster has stopped at Holyrood and not enough have passed down to local authorities, Cosla president Alison Evison will warn today.
In a speech to delegates at the body's annual conference in St Andrews, Ms Evison will reflect on a year of "confusion, chaos and concern" for councils amid ongoing uncertainty around the UK's departure from the European Union.
Cosla, the body which represents local authorities in Scotland, is this year reflecting on two decades of devolution of powers to the Scottish Parliament.
Ms Hannah – a Scottish Labour councillor in Aberdeenshire – will argue the next 20 years must see choices that "extend devolution, enhance local democracy and increase our empowerment".
She will say: "One of the sad paradoxes of devolution from Westminster to Holyrood is that by and large the devolution of powers has stopped at Holyrood – not enough power has come from Holyrood to Town Halls.
"This is what has led those political commentators to suggest that the Scottish Parliament has not been the best thing for Scottish local government.
"And we have been carrying on our work in our communities and in public life in spite of this. We need to put a stronger arrangement in place."
Ms Hannah will argue devolution is not yet reaching local government "in the way we would like or even require" and will say the voice councils have in decision making in the chambers of the EU must continue within Scottish and UK politics.
She will use her address to highlight long-held ambitions of fiscal empowerment for councils, including the ability to introduce multi-year budgets and a framework "closely relating to the replacement for the Council Tax and the progression of discretionary taxation".
"We are limited in the choices we can make to realise our vision because we are limited in the funding required," she will say.
"We can only be truly empowered with full fiscal empowerment and with the certainty of financial sustainability, which allow us to direct resources in the best way to meet local need."
Scotland and the UK differ from most other European democratic systems in so far as local government's basic powers and autonomy are not set out in law.
Ms Hannah will outline how addressing the "biggest unfinished business of devolution" would mean strengthening the standing of local authorities by entrenching international legal rights into Scots Law.
She will also call for an end to "ring-fencing" of budgets, where currently Scottish Government policy mean 58% of council spending is protected, largely around areas such as education and health and social services.
"Other spheres of government must not get frustrated with our choices – they have to realise that as councillors we make local democratic choices on behalf of our communities," she will say.
"As political and community leaders, if our choice is to strengthen local democracy and local choice starting with the discretion to introduce something like a Transient Visitor tax, then that is our choice."